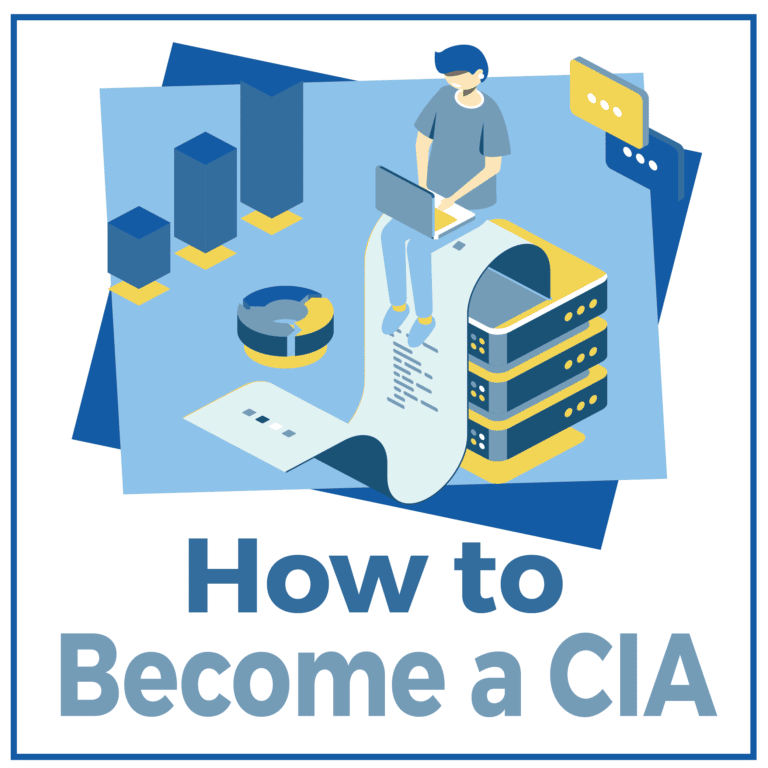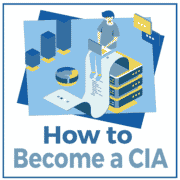 Most people who hear the term CIA immediately visualize stealthy, wealthy and overworked government agents.
The other version of the CIA is a little less exciting, but just as essential to the accounting community.
What is a CIA?
CIA stands for Certified Internal Auditor. Basically, a CIA is an accountant who conducts internal audits and is certified.
The CIA certification is the highest designation offered by the Institute of Internal Auditors. This certification is recognized worldwide, which is why there are so many prerequisites that must be completed beforehand.
Achieving the CIA distinction is a way of demonstrating your extensive professional knowledge of the internal audit profession.
How to Become a CIA
As mentioned earlier, becoming a CIA involves many prerequisites. To be sure you are ready to sit for the CIA exam, you should ascertain that you have both the necessary educational and work qualifications.
Education
First and foremost, potential CIAs must complete a 4-year (or higher) post-secondary degree. This degree must be from an accredited university.
To prove your educational experience, you will be asked to show a copy of your degree or transcripts, a letter from your university that confirms your degree, or a letter from evaluation services that verify the level of your degree.
Until recently, there was no alternative to completing the 4-year post-secondary degree. Now, the Global Board of Directors will allow an alternate path.
Those who wish to become a CIA without having attained a 4-year degree are eligible if they:
Complete 2 years of post-secondary education and complete 5 years of verified work experience in internal auditing or its equivalent, or
Complete 7 years of work experience in internal auditing or its equivalent.
Work Experience
Those candidates who have completed a post-secondary degree must also obtain 2 years of internal audit experience. Should you choose to remain in school and complete a Master's Degree, this will count for 12 of the 24 months of experience that is required.
Although you are able to apply and sit for the exam without completing your work experience, you will not become certified until all aspects of the program have been satisfactorily completed.
Character Reference
The CIA certification process also requires you to submit a character reference. This character reference must be signed by a CIA, CGAP, CCSA, CFSA, CRMA, or your supervisor.
This requirement serves to help establish that you are a professional of high moral integrity.
Taking the CIA exam
The final step to becoming a certified internal auditor involves taking the CIA exam. The Certified Internal Auditor exam is a 3-part exam that tests candidates' knowledge of internal auditing practices and their understanding of related issues, risks, and remedies.
Part 1
Part 1 of the CIA exam focuses on responsibilities of the internal audit activity, objectivity, concepts of governance, identifying risks, management and planning.
Part 2
Part 2 tests candidates on the steps used to conduct audit engagements, elements of fraud, how to document and report audits, as well as follow-up procedures.
Part 3
This part is all about business analysis and information technology. During part 3 of the CIA exam, candidates are tested on quality management, financial and managerial accounting, regulatory and economic impacts, and concepts relating to information technology.
These three parts of the exam combined are considered the core global syllabus that is aligned with the Institute of Internal Auditors International (IIA) Professional Practices Framework.
Part 4
In previous years there was a 4th section of the CIA exam that focused on business management skills. Candidates were able to apply for exemption from this section via Professional Recognition Credit based on their area of expertise and experience. However, as of June 2013, this section has been integrated into part 3 of CIA exam.
CIA Exam Fees
Now that you know what you're being tested on, you may want to know what it will cost you.
The total cost of the Certified Internal Auditor exam is made up of several fees. How much you will pay for the exam depends on whether you are an IIA member, a non-member, or a student/professor.
| | | | |
| --- | --- | --- | --- |
| | IIA Member | Non Member | Student/Professor |
| Application Fee (per program) | $100 | $200 | $50 |
| Part 1 | $250 | $350 | $205 |
| Part 2 | $200 | $300 | $155 |
| Part 3 | $200 | $300 | $155 |
| Cancellation/Rescheduling Fee | $50 | $50 | $50 |
If you interested in earning this designation, be sure to complete all of the requirements. Once these are in order, be sure to enroll in a quality CIA exam review course to increase your odds of passing each section of this challenging exam on the first try.
Bryce Welker often contributes to Forbes, Inc.com, and AccountingToday.com as well as speaks frequently. He does this to assist others advance their careers. Bryce is the creator of more than 20 test preparation websites that aid individuals in passing certification tests.