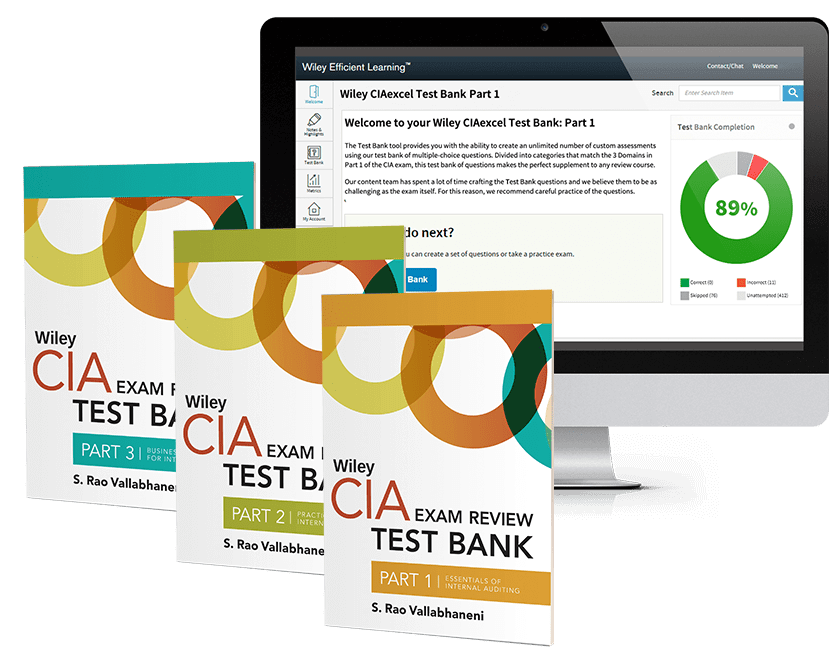 Course Rating: ★★★★★
Following Wiley's merger with UWorld, the trajectory of their CIA® prep content remains unclear. Those considering their courses should remain vigilant and monitor any updates to the curriculum or platform. Due to these uncertainties and the potential changes after the merger, our endorsement of Wiley for CIA® preparation is currently reserved.
Accounting is a rapidly growing industry; according to the Bureau of Labor Statistics, nearly 1.5 million professionals work in accounting today, and that number is expected to increase by 4% over the next few years. 
Auditing in particular is becoming more important for lots of established and developing businesses— so it makes logical sense to consider a career as a Certified Internal Auditor if you want to participate in a lucrative industry. But if you want to pass the notoriously difficult CIA exam, you're probably going to want some help.
Enter Wiley Efficient Learning. With an impressive 200-year history of writing and publishing educational materials, this company offers a substantial test prep catalog that can help you learn everything necessary to pass the CIA exam and start working as an internal auditor.
Curious? Then keep reading my full review to learn more:
How do you rate Wiley CIA Review?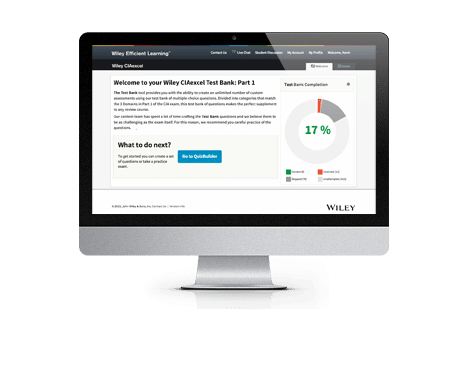 About Wiley CIA Review
Wiley's courses are mostly offered through online services, and their CIA catalog is no exception. These educational materials are best suited for tech-savvy students, although there are some accessibility-related features included that can make the study process easier for less tech-proficient professionals.
The reason why they're able to do that has a lot to do with their incredibly long history, but it also has to do with the caliber of instructors they employ to write and teach all their CIA exam material. Because these professors are so experienced with the subject and profession, they can distill the most important concepts without having to lean on technology. However, Wiley also offers some impressive tech to enhance these aspects of their course, so it results in the best of both worlds.
Wiley CIA Review Course Features
6,800+ practice questions
34+ hours of video instruction
Assessment and performance tracking
3 full-length mock exams
Unlimited access until you pass
2-day free trial
---
What's Included with Wiley CIA Exam Review
Here's a quick list of some features that are included with Wiley's CIA review course.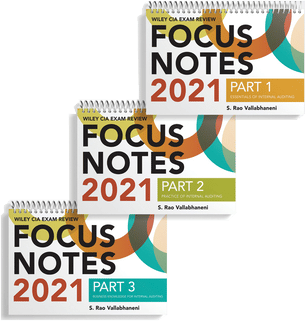 Exam Review Test Bank
The main feature that you'll spend the most time using with this course is a full test bank with content and structure similar to the actual CIA exam. This will help you quickly acclimate to the specific characteristics of this exam, which can immediately provide you with a significant advantage and boost your score. As you work through nearly 7,000 practice questions, you'll get a clear picture of what's expected of you once it's time to sit for the real thing.
Assessment and Performance Metrics
One of the most significant changes to education in the past decade is adaptive learning technology, which Wiley has implemented into their CIA review course as FocusMeTechnology. Essentially, this means your course will learn about you as you work through the material— recommending specific lessons, text sections, and video lectures to eliminate any gaps in your knowledge that might otherwise negatively affect your exam score.
Video Lectures
The most popular feature of Wiley's review courses are their video lectures— and for good reason. All of their internal auditing video content is written and presented by two extremely qualified and accomplished professionals in both education and accounting, so you'll gain perspective on the industry in addition to understanding complicated exam-related concepts.
---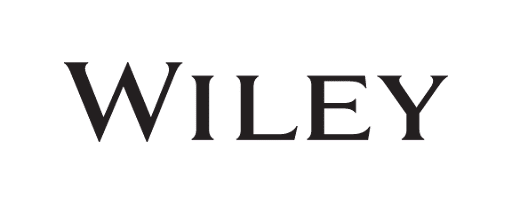 Wiley CIA Pros and Cons
Now let's quickly go over some positives and negatives included with Wiley's CIA exam prep course:
Timesavers: Most of Wiley's study materials are designed to save you as much time as possible while studying, without having a negative effect on your understanding of the material. All of the video lectures are under 30 minutes long, and the addition of Focus Notes offers insightful summaries of each study text section.
Extra Credit: If you're not on the same page as everyone else currently preparing to become a Certified Internal Auditor, Wiley has your back. Check out their Learning Center for more insight into the steps required to become a professional auditor and you can get caught up quickly with the rest of the class!
Substantial Test Bank: This bears repeating: almost 7,000 practice questions are included in Wiley's CIA exam test bank. For reference, all three parts of the CIA exam only have 325 questions total— so you'll have more than ten times the amount of practice materials to really drive home the most important information.
Mock Exams: Unfortunately, Wiley doesn't offer as many mock exams as some other CIA exam prep courses. However, you can create additional mock exams using their gargantuan library of practice questions— although it won't be as realistic to the actual CIA exam if you do it by hand.
Following Wiley's merger with UWorld, the trajectory of their CIA® prep content remains unclear. Those considering their courses should remain vigilant and monitor any updates to the curriculum or platform. Due to these uncertainties and the potential changes after the merger, our endorsement of Wiley for CIA® preparation is currently reserved.
Platform Navigation: Feedback from a segment of users suggests that Wiley's CIA online platform can sometimes be less intuitive, making it challenging for students to quickly locate specific resources or track their progress effectively.
---
Frequently Asked Questions
Confused about certain aspects of the Wiley CIA review course? Check out these answers to commonly asked questions:
Q: Does Wiley CIAexcel have a return policy?
A: Unfortunately, there are no refunds once you enroll in a Wiley CIA review course. However, they do guarantee that you can access your full course for as long as it takes to earn a passing score on the CIA exam.
Q: How many practice questions does Wiley have for each part of the CIA exam?
A: Wiley's full test bank includes over 750 questions based on Part 1 of the CIA exam, over 1,500 questions for Part 2, and more than 4,500 questions for Part 3. This isn't proportional to the number of actual questions for each part of the exam, but these volumes are based on internal data Wiley gathered from their students to ensure the most successful outcomes regarding their exam performance.
---
Wiley CIAexcel Pricing
There's a lot of flexibility in Wiley's CIA course catalog. If you only want study materials for a specific part of the exam, Wiley offers practice questions, study guides, and focus notes for only $125 per part. Unfortunately, there's no bulk discount when you buy the complete set— it's still the cost of purchasing each part separately.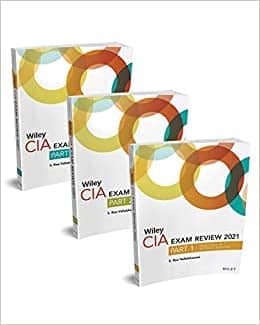 However, the package that we recommend is Wiley's full CIA review course. This includes all of the content in the $375 complete set, but it also adds video lectures, performance tracking, and mock exams. This is the best exam prep package currently available through Wiley, and it offers the most comprehensive study schedule and the most effective features.
---
Final Recommendations
Finally, consider if any of these statements apply to you:
You can't set aside several uninterrupted hours each day to study for your exams.
You're interested in having a personalized study schedule that's designed to save you time.
You want to learn from instructors who actually have experience with internal auditing and accounting.
You prefer to prepare for exams by practicing with a large number of identical practice questions.
If you agree with one or more of these statements, then Wiley CIA Exam Review is the best fit for your exam prep needs. I recommend signing up for their free trial to dip your toe, and then dive in once you're fully acclimated!
---
Wiley CIA Breakdown
| | |
| --- | --- |
| Strengths | Weaknesses |
| 1.Test Bank With 5,000 Questions | 1. Mobile App |
| 2.Free Trial | 2. Limited Access Period |
| 3.Focus Notes | 3. Poorly Designed Textbook |
Bryce Welker often contributes to Forbes, Inc.com, and AccountingToday.com as well as speaks frequently. He does this to assist others advance their careers. Bryce is the creator of more than 20 test preparation websites that aid individuals in passing certification tests.