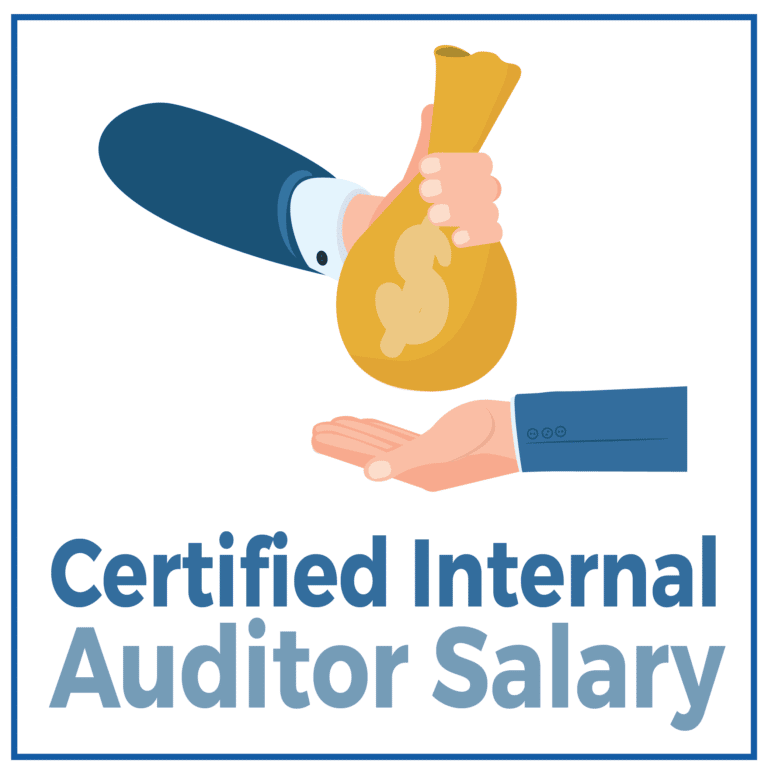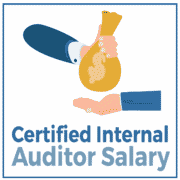 Does it feel like your accounting career is at a standstill? Perhaps you've worked in the same mid-level position for years and can't seem to leverage yourself into getting that much-deserved raise.
You might just need a simple boost in your credentials.
If you are already a Certified Public Accountant (CPA), why not take the next step and become a Certified Internal Auditor (CIA)?
This extra distinction can give your career the extra push it needs to shift the pay scale in your favor. Unsure if it's worth the effort? Allow us to break it down for you:
Internal Auditor Job Description and Salaries
As you know, CIAs are a specialized division of the accounting profession. Generally, accountants direct the movement of money within a business, whereas the purpose of internal auditors is to analyze and develop procedures. Internal auditors also ensure that money is not being misused in any capacity.
Your salary as a certified internal auditor will depend on your level of experience. Typically, there is a wide range of salaries between junior auditors, senior auditors and audit managers.
Junior Auditor
Junior auditors are more recently certified internal auditors with about one to three years experience in auditing.
The average internal auditor salary at the junior level ranges between $38,500-$52,000, according to data gathered by Salary.com.
Some of the responsibilities of a junior auditor include working with more senior auditors to plan audits. During the audit, junior CIAs would be responsible for checking expenditures, revenue and any other financial records to ensure that all the numbers added up correctly.
Senior Auditor
After a few years of experience, you may qualify for senior auditor positions. On average, Salary.com reports that the salary of a senior internal auditor ranges from $81,000-$98,000.
Senior auditors are responsible for monitoring the day-to-day operations of clients in an accounting firm. This can range from a variety of tasks that may include preparing bank reconciliations or audits, putting together tax reports, analyzing assets and salaries, and preparing financial statements and recommendations.
Having the knowledge to be an accounting firm's go-to person is an essential step in becoming a senior auditor.
Audit Manager
Audit managers are at the top of the food chain in the CIA world. According to Salary.com, these individuals earn an average salary of $114,000-$152,000.
Some of the main responsibilities of audit managers include organizing and overseeing internal audits, (which often includes managing a team of auditors), overseeing the review process, and making recommendations to change policies as necessary. Ultimately, audit managers help companies comply with international and government obligations.
While the salaries above indicate the average salary range for each position, there is one further distinction.
If you are employed by a company that takes in more than $250 million in revenue, your average salary per position will vary. In this type of company, junior auditors often make between $53,250-$70,750, senior certified internal auditors may pull in between $69,750-$90,250 and audit managers typically earn an average salary of $87,750-$121,000.
Salary Comparison
To help you decide whether a career as certified internal auditor is for you, you may want to compare the average salary of CIAs with that of other accounting professionals.
Two common accounting positions are Certified Public Accountants and Enrolled Agents.
CIA vs CPA
The average salary for a CIA in the United States is approximately $64,000, as compared to the average salary of a CPA, which is approximately $62,000.
CIA vs EA
There is a relatively large difference between the salary of a Certified Internal Auditor (CIA) and that of an Enrolled Agent (EA).
CIAs typically make $64,000 per year, whereas EAs only average around $48,000.
This vast difference in salaries is likely related to the roles and responsibilities of each position. While Enrolled Agents are considered tax specialists, their range of expertise is limited. CIAs are uniquely positioned to examine economics and make changes to policy.
Internal Auditor Salary Across The States
Location has a strong impact on what CIAs are paid across the nation. The average salary of a CIA can vary tremendously, depending on the state in which you are employed.
For example, there is a $17,000 difference between the average salary of a certified internal auditor who is working in California compared to a CIA working in the state of Alabama. Of course, variables in the cost of living in different states must also be factored into the equation.
Alabama and California are not the only states with discrepancies. On average, New York-based CIAs make $75,000 while their counterparts in Ohio only make $61,000. That is a $14,000 difference, although it must be remembered that the cost of living in many parts of New York is significantly higher than in Ohio.
If you are looking to build your accounting career and increase your average salary per year, you should look into adding an internal audit certificate to your portfolio.
Ready to start your CIA career? Be sure to check out the best CIA review courses and study materials to help you pass the exam on your first try!
Bryce Welker often contributes to Forbes, Inc.com, and AccountingToday.com as well as speaks frequently. He does this to assist others advance their careers. Bryce is the creator of more than 20 test preparation websites that aid individuals in passing certification tests.