Course Isilinganiso:
★★★★

★
Gryfina CIA Buyekeza

is a popular course for many students going through the CIA exam process. The course utilizes a cutting-edge technology that allows you to customize your learning experience.
Adaptive learning technology along with the lowest price tag of any CIA review course on the market, Gryfin is a great match for many types of students.
Buhle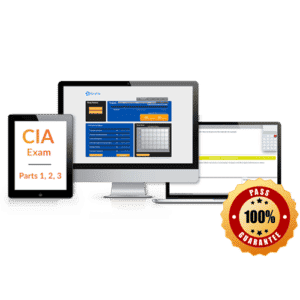 1. Adaptive Learning Software
Gryfin's adaptive learning software will create a study plan specific to your needs. By assessing your answers, Gryfin can build a customized program that focuses on your areas of weakness. The objective is to streamline the studying process so you only target the areas that need more understanding.
Instead of a one-size-fits-all approach, Gryfin CIA Review tailors the course to your learning style. This targeting results in an extremely efficient way to study. The adaptive software trims away the unnecessary information and redundant work so you don't waste any time going over material you've already mastered.
2. 100% Pass Isiqinisekiso
Gryfin uyaqiniseka kubuyekezwa yayo Yiqiniso ukuthi inikeza Pass noma yokubuyiselwa kwemali Isiqinisekiso. Uma usebenzisa busebenze yaphelela futhi ungadluli, inkampani ngeke ukubuyisa imali imali yakho. Qiniseka ukuthi uhlole izimfuneko ezidingekayo ukuze ube ukuthola lesi siqinisekiso uhlelo enkulu.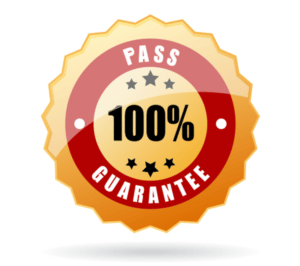 Akukhona nje ukuthi usinikeze Gryfin CIA ukubuyekeza anikele Pass noma yokubuyiselwa kwemali Isiqinisekiso, kodwa futhi inikeza 50% Isaphulelo uma unquma thatha futhi bamba futhi inkambo ngemva kokuba siphelelwe yisikhathi. Kuhleli obala ukuthi Gryfin uyaziqhenya ikhono isofthiwe yayo ukuze uthole wena amaphuzu Ukudlula ku CIA ukuhlolwa.
3. Easy-to-Yokusebenzisa Course Design
Umklamo ehlanzekile lewebhu Gryfin kwenza le nkambo kulula ukuyisebenzisa. Ideshibhodi kusiza ukwenza yonke indawo kufinyeleleke futhi siqondisa ngenqubo njengoba it uqaphe intuthuko yakho. Ngenxa yokufunda oluhambelana, Gryfin anganikeza uhlelo cwaningo ukuthi ehambisana nezidingo zakho. Lokhu kusho ukuthi ukuhlolwa kwakho PrEP Yiqiniso zizokwenziwa ngokusebenzisa kwakho, abanye abafundi, ensuring you have a smooth and customized studying process. Every study session will help personalize the course, making it easier for you to use.
This is a great tool used in Gryfin that calculates how many hours you need to study in order to cover all the material and practice before your exam date. All you need to do is input the date of your exam and what days you can study, and then Gryfin will create your personalized preparation strategy.
You will see a detailed plan of how many hours a day you will need to study in order to be ready for the CIA Exam. This will help you avoid stressing out about the logistics of figuring out how you are going to pace your study time. The less headaches the better when it comes to preparing for your test!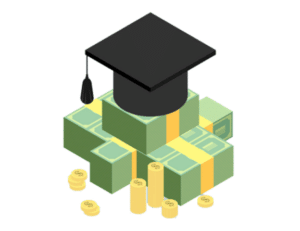 Gryfin is the most affordable comprehensive review course available. The low price will be a very attractive option for you, since other review courses with the same features can be more than twice the price of Gryfin.
Add in the cost of the exam itself and you may find yourself in the hole, ukukhuluma ngokwezimali, uma splurge on option ezibizayo. Ziphethe isimo art oluhambelana yokufunda nobuchwepheshe, lena umkhiqizo ephakeme ekupheleni ngezinhlamvu ezincane ekupheleni price tag.
Gryfin has made a clean cut web design that takes out the distractions and other nonsense that is not crucial to studying for the CIA Exam. I dashboard ilula futhi yonke indawo ukhululekile imfuhlumfuhlu ukuvumela ukuba ugcine umgomo wakho kulokho okubalulekile ngempela: edlulisa CIA Exam. There are several other indicators that are plainly presented to you—it's simple to reference any of the included programs and tools while studying. Without all the bells and whistles, you can really focus on your progress and see where you will need to improve.
Gryfin offers a variety of discounts. Currently, it is offering a 10% discount for first time purchases. Be sure to check the discounts page for other deals they may be offering.
CON
Ayikho Izinkulumo Isiqophi
Gryfin CIA Review is offered online only and does not have video lectures. Njengoba inkampani okholwa yokufunda oluhambelana, Gryfin provides you with material, Baphelelwa ulwazi lwakho impahla wathi, bese uqondisa wena emuva izihloko zidinga umsebenzi owengeziwe. Gryfin believes including a video lecture would increase unnecessary study time.
Gryfin CIA Review is a great fit for self-motivated learners who will take advantage of the adaptive learning software to optimize their studies. The course becomes a personalized study experience that targets your attention to areas that need to be strengthened. This leads to a more efficient way to study that doesn't require you to go back and review material you've already mastered.
Gryfin Kungaba kuhle uma abasebenza isikhathi esigcwele noma bamatasa. Inkambo has a lot of eguquguqukayo kanye ungalungisa ukuze isikhathi sakho izingqinamba. Lize inikeza ukubuyekeza izifundo ngoba ingxenye CIA ukuhlolwa ngamunye uma awudingi lonke uhlelo ukuhlolwa PrEP. Honestly, kusukela software kungaba ukuzivumelanisa yisiphi uhlobo umfundi, le nkambo ukubuyekeza kungaba nomdlalo omkhulu kuwo wonke umuntu.
Gryfin nobhodloza embonini ukuhlolwa PrEP futhi uye waba ukukhetha ehamba phambili ngoba abaningi CIA ukhetho. With a isofthiwe olunzulu ukuthi ungakwazi ukuzivumelanisa naso, kube yilowo umsebenzisi ngamunye, ukuthi kokuthatha ngezifiso umzila isifundo futhi okwenza kube okungabizi. Ngemali emangalisayo ongaphakeme, Ayikho enye indlela ufanisa lapho ithola bang kakhulu for buck yakho.
Le nkampani uyaqiniseka nenkambo yayo nokuwela yakho e-CIA ukuhlolwa ukuthi kufaka Pass noma yokubuyiselwa kwemali Isiqinisekiso. Gryfin really wants to see you succeed and pass your test on your first try. Ukukhetha ilungelo Ukubuyekeza Yiqiniso ingenye izinyathelo ezibalulekile kakhulu inqubo yokuba umuntu CIA, ngakho-ke qiniseka ukuthi ukhetha yilowo ongeke uncoma indlela oyifundayo bese ukuphila kwakho.
GO TO GRYFIN CIA REVIEW!
---
Sifinyeto Course Izici
Ngaphezu kwe 2,000 Multiple Imibuzo Choice

Buyekeza Web Isekelwe

12 Izinyanga inthanethi

100% Pass or Refund Isiqinisekiso

Exam Day Planner
Amanani
Gryfina Okugcwele CIA ukuhlolwa ukubuyekeza Course (Kufaka Parts 1, 2, futhi 3)
Inani:
$427
$357
Bonisa Ikhuphoni
Kufaka:
12 Izinyanga ukufinyelela inthanethi, 2,000+ imibuzo choice multiple, Exam Day Planner, futhi Dlula noma Ukubuyiswa Isiqinisekiso
Inani ngabanye ukuhlolwa ingxenye: $149
GO TO GRYFIN CIA REVIEW!
---
Gryfin CIA Review Course Info
| | |
| --- | --- |
| Gryfina CIA Buyekeza | izimfanelo |
| 1. | Adaptive Learning Software |
| 2. | 100% Pass Isiqinisekiso |
| 3. | Easy-to-Yokusebenzisa Course Design |
| 4. | Exam Day Planner |
| 5. | Izindleko eziphansi |
Isifinyezo
Reviewer
Review Date
Reviewed Item
Author Rating