Kurs baholash:
★★★★

★
Gryfin CIA Review

Markaziy razvedka boshqarmasi imtihon jarayoni orqali davom ko'plab talabalar uchun mashhur bir kurs. Albatta, o'quv tajriba shaxsiylashtirish uchun imkon beradi zamonaviy texnologiyalar foydalanadi.
Adaptive learning technology along with the lowest price tag of any CIA review course on the market, Gryfin is a great match for many types of students.
Taroziga solib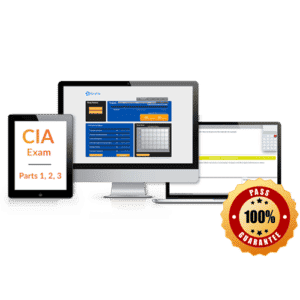 1. Adaptiv o'qitishni Software
Gryfin's adaptive learning software will create a study plan specific to your needs. By assessing your answers, Gryfin can build a customized program that focuses on your areas of weakness. The objective is to streamline the studying process so you only target the areas that need more understanding.
Instead of a one-size-fits-all approach, Gryfin CIA Review tailors the course to your learning style. This targeting results in an extremely efficient way to study. The adaptive software trims away the unnecessary information and redundant work so you don't waste any time going over material you've already mastered.
Gryfin u Pass yoki qaytarib kafolati taklif etadi, uning sharh davomida amin. Agar butunlay o'z kursdan foydalanish va o'tishi bo'lmasa, Kompaniya pulingizni qaytarib beradi. Agar bu buyuk ishonch rejasi uchun ma'qul qilish uchun zarur bo'lgan talablar ishonch nazorat qiling.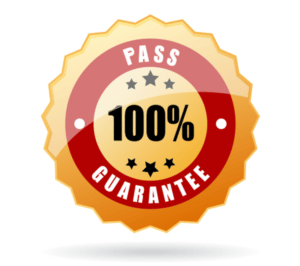 Nafaqat Gryfin Markaziy razvedka boshqarmasi Mulohaza bildirish bir Pass yoki qaytarib kafolati taklif qiladi, balki u ta'minlovchi 50% u tugagandan keyin chegirma siz kursga qaytarib olish uchun qaror, agar. It's clear that Gryfin takes pride in its software's ability to get you a passing score on the CIA exam.
3. Easy-to-Use Course Design
The clean web design of Gryfin makes this course easy to use. The dashboard helps make the entire site accessible and guides you through the process as it monitors your progress. Thanks to adaptive learning, Gryfin can provide a study plan that is tailored to your needs. This means that your test prep course will be made for your use, not other students, ensuring you have a smooth and customized studying process. Every study session will help personalize the course, making it easier for you to use.
This is a great tool used in Gryfin that calculates how many hours you need to study in order to cover all the material and practice before your exam date. All you need to do is input the date of your exam and what days you can study, and then Gryfin will create your personalized preparation strategy.
Siz CIA sinalishi uchun tayyor bo'lishi uchun o'rganish kerak bo'ladi qancha soat bir kun batafsil rejasini ko'rasiz. Bu siz uchun ish vaqtini yarashtirish boryapmiz qanday izlab logistika haqida ta'kidlab qochishlari yordam beradi. bu sizning sinov uchun tayyorlash kelganda kam bosh og'rig'i yaxshiroq!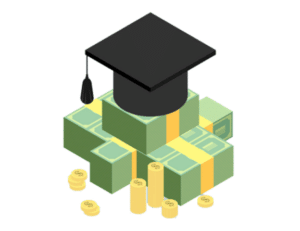 Gryfin is the most affordable comprehensive review course available. The low price will be a very attractive option for you, since other review courses with the same features can be more than twice the price of Gryfin.
Add in the cost of the exam itself and you may find yourself in the hole, financially speaking, if you splurge on a more expensive option. Equipped with state of the art adaptive learning technology, this is a higher-end product with a lower-end price tag.
Gryfin Markaziy razvedka boshqarmasi sinalishi uchun o'rganish muhim emas chalg'itadigan narsalar va boshqa bema'ni chiqib oladi toza kesilgan veb-dizayn qildi. dashboard oddiy va butun sayt nima, albatta, muhim haqida siz maqsadi ushlab qolish uchun imkon beruvchi og'irligini dan bepul: Markaziy razvedka boshqarmasi Test o'tib. aniq taqdim etiladi necha boshqa ko'rsatkichlar bor o'rganish esa siz-u kiritilgan dasturlari va vositalari har qanday murojaat qilish uchun oddiy. Barcha qo'ng'iroq va hushtak holda, Agar, albatta, taraqqiyot haqida o'ylash va yaxshilash uchun kerak bo'ladi qaerda ko'rish mumkin.
Gryfin chegirmalar taqdim etadi. hozirgi paytda, Bu taklif 10% birinchi marta xarid uchun chegirma. tekshirish uchun ishonch hosil qiling chegirmalar sahifa Boshqa imkoniyatlar uchun ular taklif qilinishi mumkin.
BILAN
Gryfin CIA Review onlayn faqat taklif etiladi va video ma'ruzalar yo'q. Kompaniya adaptiv ta'lim ishonadi beri, Gryfin material bilan ta'minlaydi, dedi materiallar haqida bilimlarni sinov, va keyin yana ish kerak mavzularga qaytib sizni hidoyat. Gryfin believes including a video lecture would increase unnecessary study time.
Gryfin CIA Review is a great fit for self-motivated learners who will take advantage of the adaptive learning software to optimize their studies. The course becomes a personalized study experience that targets your attention to areas that need to be strengthened. This leads to a more efficient way to study that doesn't require you to go back and review material you've already mastered.
Gryfin to'liq vaqt ishlayotgan bo'lsa, siz uchun katta bo'lishi yoki juda band bo'lar edi. Kurs moslashuvchan ko'p bor va vaqt cheklovlar o'rnatish mumkin. Agar butun imtihon prep dasturi shart emas, agar u ham Markaziy razvedka boshqarmasi Test har bir qismi uchun sharh kurslarini taklif etadi. To'g'risini, dasturiy ta'minot o'quvchining har qanday turiga moslashish mumkin, chunki, Ushbu o'tilganlik sanasi Kurs har bir kishi uchun bir katta o'yin bo'lishi mumkin.
Gryfin test prep sanoati yorib va ​​ko'plab Markaziy razvedka boshqarmasi nomzodlar uchun etakchi tanlov aylangan. With a comprehensive software that can adapt to each individual user, it's taking the personalized study route and making it affordable. At an incredibly low cost, no other course compares when getting the most bang for your buck.
This company is so confident with its course and your passage of the CIA Exam that it includes a Pass or Refund Guarantee. Gryfin really wants to see you succeed and pass your test on your first try. Picking the right review course is one of the most important steps in your process to becoming a CIA, so make sure you choose one that will compliment the way you learn and your lifestyle.
GO TO GRYFIN CIA REVIEW!
---
Kurs xususiyatlari qisqacha bayoni
More than 2,000 Multiple Choice Questions

Web Based Review

12 Months of Online Access

100% Pass yoki kafolat qaytarib

Exam Day Planner
Raqobatchilarimiz
Gryfin CIA Exam Review Full Course (Qismlarni o'z ichiga oladi 1, 2, va 3)
Narx:
$427
$357
Show Coupon
O'z ichiga oladi:
12 Months of online access, 2,000+ bir necha tanlash savollar, Exam Day Planner, va Pass yoki kafolat qaytarib
individual sinalishi qismi uchun narxi: $149
GO TO GRYFIN CIA REVIEW!
---
Gryfin CIA Review Course Info
| | |
| --- | --- |
| Gryfin CIA Review | kuchli |
| 1. | Adaptiv o'qitishni Software |
| 2. | 100% Pass Guarantee |
| 3. | Easy-to-Use Course Design |
| 4. | Exam Day Planner |
| 5. | Arzon |
Xulosa
Reviewer
Markaziy razvedka boshqarmasi Test ezib
Review Date
Reviewed Item
Author Rating