Rating Форум:
★★★★

★
Gryfin CIA Review

is a popular course for many students going through the CIA exam process. The course utilizes a cutting-edge technology that allows you to customize your learning experience.
Adaptive learning technology along with the lowest price tag of any CIA review course on the market, Gryfin is a great match for many types of students.
Тарафдор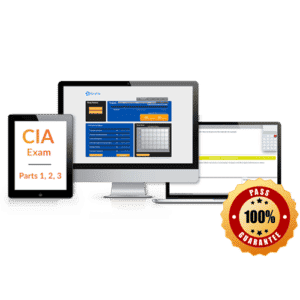 1. Adaptive Learning Software
Gryfin's adaptive learning software will create a study plan specific to your needs. By assessing your answers, Gryfin can build a customized program that focuses on your areas of weakness. The objective is to streamline the studying process so you only target the areas that need more understanding.
Instead of a one-size-fits-all approach, Gryfin CIA Review tailors the course to your learning style. This targeting results in an extremely efficient way to study. The adaptive software trims away the unnecessary information and redundant work so you don't waste any time going over material you've already mastered.
Gryfin is so confident in its review course that it offers a Pass or Refund Guarantee. If you use its course in its entirety and don't pass, the company will refund your money. Боварӣ ҳосил кунед, ки шумо тафтиш аз талаботи лозим, то ки шумо барои ин нақшаи боварии бузург ҳуқуқ.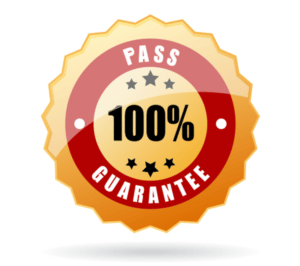 Not only does Gryfin CIA Review offer a Pass or Refund Guarantee, балки онро таъмин 50% Тахфифи, агар шумо қарор шикастан рафти баъд аз он гузаштааст. It's clear that Gryfin takes pride in its software's ability to get you a passing score on the CIA exam.
3. Осон-ба-ро истифода баред Design Форум
The clean web design of Gryfin makes this course easy to use. Дар панели кӯмак кунад, тамоми сомона дастрас ва ба шумо роҳ ҷараёни он мониторинги пешравии худ. Бо шарофати ба омӯзиши мутобиқшавӣ, Gryfin метавонед нақшаи омӯзиш аст, ки ба талаботи шумо холӣ пешниҳод. Ин маънои онро дорад, ки дар рафти санҷиш маънӣ шумо хоҳад барои истифода дод, талабаи дигар нест,, таъмини шумо як раванди омӯзиши ҳамвор ва фармоишҳо. Ҳар ҷаласаи омӯзиши кӯмак хоҳад кард шахсикунонии рафти, қабули он осонтар барои шумо ба истифода.
4. Банақшагири Рӯзи Имтиҳони
This is a great tool used in Gryfin that calculates how many hours you need to study in order to cover all the material and practice before your exam date. All you need to do is input the date of your exam and what days you can study, and then Gryfin will create your personalized preparation strategy.
You will see a detailed plan of how many hours a day you will need to study in order to be ready for the CIA Exam. This will help you avoid stressing out about the logistics of figuring out how you are going to pace your study time. The less headaches the better when it comes to preparing for your test!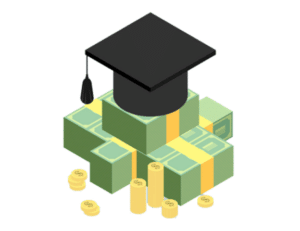 Gryfin is the most affordable comprehensive review course available. The low price will be a very attractive option for you, since other review courses with the same features can be more than twice the price of Gryfin.
Add in the cost of the exam itself and you may find yourself in the hole, financially speaking, if you splurge on a more expensive option. Equipped with state of the art adaptive learning technology, this is a higher-end product with a lower-end price tag.
Gryfin has made a clean cut web design that takes out the distractions and other nonsense that is not crucial to studying for the CIA Exam. The dashboard is simple and the entire site is free from clutter allowing you to keep your aim on what's really important: passing the CIA Exam. There are several other indicators that are plainly presented to you—it's simple to reference any of the included programs and tools while studying. Without all the bells and whistles, you can really focus on your progress and see where you will need to improve.
Gryfin offers a variety of discounts. Currently, it is offering a 10% discount for first time purchases. Be sure to check the discounts page for other deals they may be offering.
CON
Gryfin CIA Review is offered online only and does not have video lectures. Since the company believes in adaptive learning, Gryfin provides you with material, tests your knowledge on said material, and then guides you back to the topics that need more work. Gryfin believes including a video lecture would increase unnecessary study time.
Gryfin CIA Review is a great fit for self-motivated learners who will take advantage of the adaptive learning software to optimize their studies. The course becomes a personalized study experience that targets your attention to areas that need to be strengthened. This leads to a more efficient way to study that doesn't require you to go back and review material you've already mastered.
Gryfin would be great for you if you are working full time or have a busy schedule. The course has a lot of flexibility and can adjust to your time constraints. It even offers review courses for each part of the CIA Exam if you don't need the entire exam prep program. ростқавлона, зеро нармафзор метавонад ба ҳама гуна намуди хонанда мутобиқ, ин курс баррасии метавонад як бозии бузург барои ҳар.
Gryfin аст, шикастани тавассути саноат санҷиш маънӣ ва табдил ёфтааст интихоби пешбари барои бисёре аз номзадҳо CIA. Бо нармафзор ҳамаҷонибаи, ки метавонад ба ҳар як истифодабарандаи алоҳида мутобиқ, он бо назардошти масири омӯзиши фардӣ ва табдил додани он дастрас. Дар як арзиши бениҳоят паст, нест курси дигар муқоиса ҳангоми гирифтани аксари таркиши барои Бак кунед.
Ширкати мазкур то бо рафти он ва гузариши худро аз имтиҳони CIA, ки он дар бар мегирад, Pass ё баргардонидани кафолати дилпур аст,. Gryfin дар ҳақиқат мехоҳад, ки ба намебинем, ки шуморо ҷонишини ва воқеъ озмоиши шумо дар бораи аввалин кӯшиши шумо. Ҷамъоварии рафти баррасии ҳуқуқи яке аз қадамҳои муҳим дар раванди шумо ба табдил CIA аст,, то боварӣ ҳосил кунед, ки як хоҳад роҳе ба шумо ёд таъриф ва тарзи интихоб кунед.
GO TO GRYFIN CIA REVIEW!
---
Мухтасари Хусусиятҳои Форум
Бештар аз 2,000 Саволҳо Интихоби чандкарата

Шарҳи асоси Web

12 Months of Online Access

100% Мегузаранд ва ё баргардонидани кафолатњои

Банақшагири Рӯзи Имтиҳони
Нархгузорӣ
Gryfin CIA Exam Review Full Course (Дар бар мегирад қисмҳои 1, 2, ва 3)
Нарх:
$427
$357
Show Coupon
Дар бар мегирад:
12 Months of online access, 2,000+ саволҳои иборат аз чанд, Банақшагири Рӯзи Имтиҳони, and Pass or Refund Guarantee
Price for individual Exam part: $149
GO TO GRYFIN CIA REVIEW!
---
Gryfin CIA Review Course Info
| | |
| --- | --- |
| Gryfin CIA Review | Тарафҳои |
| 1. | Adaptive Learning Software |
| 2. | 100% Pass Guarantee |
| 3. | Осон-ба-ро истифода баред Design Форум |
| 4. | Банақшагири Рӯзи Имтиҳони |
| 5. | Low Cost |
Summary
Reviewer
Review Date
Reviewed Item
Author Rating