Kurs Rating:
★★★★

★
Gryfina CIA Review

is a popular course for many students going through the CIA exam process. The course utilizes a cutting-edge technology that allows you to customize your learning experience.
Adaptive learning technology along with the lowest price tag of any CIA review course on the market, Gryfin is a great match for many types of students.
FÖRDELAR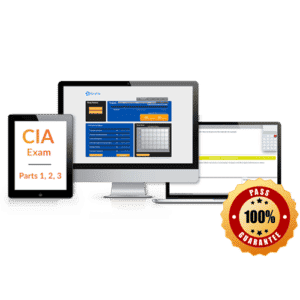 1. Adaptive Learning Software
Gryfin's adaptive learning software will create a study plan specific to your needs. By assessing your answers, Gryfin kan bygga ett anpassat program som fokuserar på dina svaga områden. Målet är att effektivisera studera processen så att du bara rikta områden som behöver mer förståelse.
I stället för en one-size-fits-all metod, Gryfin CIA Review skräddarsyr kursen till din lärstil. Detta riktar resulterar i en extremt effektivt sätt att studera. The adaptive software trims away the unnecessary information and redundant work so you don't waste any time going over material you've already mastered.
Gryfin is so confident in its review course that it offers a Pass or Refund Guarantee. If you use its course in its entirety and don't pass, the company will refund your money. Make sure you check out the requirements needed to make you eligible for this great assurance plan.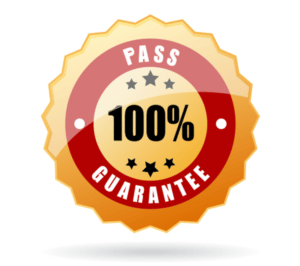 Not only does Gryfin CIA Review offer a Pass or Refund Guarantee, but also it provides a 50% discount if you decide to retake the course after it has expired. It's clear that Gryfin takes pride in its software's ability to get you a passing score on the CIA exam.
3. Easy-to-Use Course Design
The clean web design of Gryfin makes this course easy to use. The dashboard helps make the entire site accessible and guides you through the process as it monitors your progress. Thanks to adaptive learning, Gryfin can provide a study plan that is tailored to your needs. This means that your test prep course will be made for your use, not other students, ensuring you have a smooth and customized studying process. Every study session will help personalize the course, making it easier for you to use.
Detta är ett bra verktyg som används i Gryfin som beräknar hur många timmar du behöver studera för att täcka allt material och praktik innan din examen datum. Allt du behöver göra är att ange datum för din examen och vilka dagar du kan studera, och sedan Gryfin skapar din personliga förberedelse strategi.
Du kommer att se en detaljerad plan för hur många timmar per dag du kommer att behöva studera för att vara redo för CIA examen. Detta kommer att hjälpa dig att undvika stressa om logistiken för att räkna ut hur du ska takten din studietid. Ju mindre huvudvärk desto bättre när det gäller att förbereda sig för testet!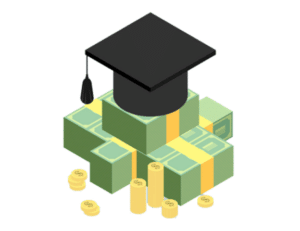 Gryfin är den mest prisvärda omfattande översyn naturligtvis tillgängliga. Det låga priset kommer att vara ett mycket attraktivt alternativ för dig, since other review courses with the same features can be more than twice the price of Gryfin.
Lägg i kostnaden för testet själv och du kan hitta dig själv i hålet, financially speaking, if you splurge on a more expensive option. Equipped with state of the art adaptive learning technology, this is a higher-end product with a lower-end price tag.
Gryfin has made a clean cut web design that takes out the distractions and other nonsense that is not crucial to studying for the CIA Exam. The dashboard is simple and the entire site is free from clutter allowing you to keep your aim on what's really important: passing the CIA Exam. There are several other indicators that are plainly presented to you—it's simple to reference any of the included programs and tools while studying. Without all the bells and whistles, you can really focus on your progress and see where you will need to improve.
Gryfin offers a variety of discounts. Currently, it is offering a 10% discount for first time purchases. Be sure to check the discounts page for other deals they may be offering.
CON
Gryfin CIA Review is offered online only and does not have video lectures. Eftersom företaget tror på adaptiv inlärning, Gryfin provides you with material, testar dina kunskaper om materialet, och sedan guidar dig tillbaka till de ämnen som behöver mer arbete. Gryfin believes including a video lecture would increase unnecessary study time.
Gryfin CIA Review is a great fit for self-motivated learners who will take advantage of the adaptive learning software to optimize their studies. Kursen blir en personlig undersökning erfarenhet som riktar uppmärksamheten på områden som behöver stärkas. Detta leder till ett mer effektivt sätt att studera som inte kräver att du gå tillbaka och granska material som du redan har bemästrat.
Gryfin would be great for you if you are working full time or have a busy schedule. The course has a lot of flexibility and can adjust to your time constraints. It even offers review courses for each part of the CIA Exam if you don't need the entire exam prep program. Honestly, since the software can adapt to any type of student, det här omdömet naturligtvis kan vara en stor match för alla.
Gryfin bryter genom test prep branschen och har blivit en ledande val för många CIA kandidater. Med ett omfattande program som kan anpassas till varje enskild användare, det tar personlig studievägen och gör det överkomligt. Vid en otroligt låg kostnad, ingen annan kurs jämför när man reser sig mest valuta för pengarna.
Detta företag är så säker med sin kurs och din passage av CIA examen som den innehåller en godkänd eller återbetalning garanti. Gryfin really wants to see you succeed and pass your test on your first try. Picking the right review course is one of the most important steps in your process to becoming a CIA, so make sure you choose one that will compliment the way you learn and your lifestyle.
GO TO GRYFIN CIA REVIEW!
---
Sammanfattning av Kurs funktioner
More than 2,000 Multiple Choice Questions

Web Based Review

12 Months of Online Access

100% Pass eller återbetalning garanti

Exam Day Planner
Prissättning
Gryfin CIA Exam Review Full Course (Inkluderar Delar 1, 2, och 3)
Pris:
$427
$357
Show Coupon
Inkluderar:
12 Months of online access, 2,000+ flervalsfrågor, Exam Day Planner, and Pass or Refund Guarantee
Price for individual Exam part: $149
GO TO GRYFIN CIA REVIEW!
---
Gryfin CIA Review Course Info
| | |
| --- | --- |
| Gryfina CIA Review | styrkor |
| 1. | Adaptive Learning Software |
| 2. | 100% Pass garanti |
| 3. | Easy-to-Use Course Design |
| 4. | Exam Day Planner |
| 5. | Låg kostnad |
Sammanfattning
Reviewer
Review Date
Reviewed Item
Author Rating