tangtu Peunteun:
★★★★

★
Gryfin CIA Review

nyaeta tangtu populér pikeun loba siswa bade ngaliwatan prosés ujian CIA. tangtu utilizes téknologi motong-ujung nu ngidinan Anjeun pikeun ngaluyukeun pangalaman learning Anjeun.
Adaptive learning technology along with the lowest price tag of any CIA review course on the market, Gryfin is a great match for many types of students.
Naros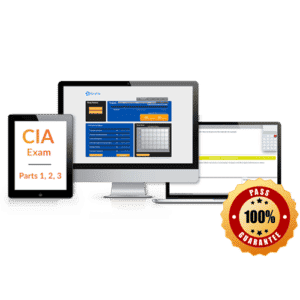 1. Adaptif Software Learning
Gryfin's adaptive learning software will create a study plan specific to your needs. Ku assessing waleran anjeun, Gryfin can build a customized program that focuses on your areas of weakness. Tujuan ieu pikeun streamline prosés diajar jadi Anjeun ngan sasaran wewengkon nu kudu leuwih pamahaman.
Gantina hiji-ukuran-fits-sadaya pendekatan, Gryfin CIA Review tailors the course to your learning style. This targeting results in an extremely efficient way to study. The adaptive software trims away the unnecessary information and redundant work so you don't waste any time going over material you've already mastered.
Gryfin is so confident in its review course that it offers a Pass or Refund Guarantee. If you use its course in its entirety and don't pass, the company will refund your money. Make sure you check out the requirements needed to make you eligible for this great assurance plan.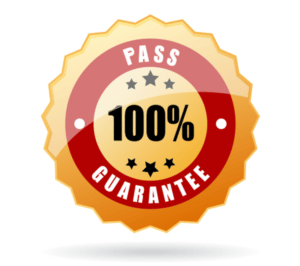 Not only does Gryfin CIA Review offer a Pass or Refund Guarantee, but also it provides a 50% discount if you decide to retake the course after it has expired. It's clear that Gryfin takes pride in its software's ability to get you a passing score on the CIA exam.
3. Easy-to-Use Course Design
The clean web design of Gryfin makes this course easy to use. The dashboard helps make the entire site accessible and guides you through the process as it monitors your progress. Thanks to adaptive learning, Gryfin can provide a study plan that is tailored to your needs. This means that your test prep course will be made for your use, not other students, ensuring you have a smooth and customized studying process. Every study session will help personalize the course, making it easier for you to use.
This is a great tool used in Gryfin that calculates how many hours you need to study in order to cover all the material and practice before your exam date. All you need to do is input the date of your exam and what days you can study, and then Gryfin will create your personalized preparation strategy.
You will see a detailed plan of how many hours a day you will need to study in order to be ready for the CIA Exam. Ieu bakal nulungan urang ulah stressing kaluar ngeunaan logistik ti figuring kaluar kumaha anjeun bade Pace waktos ulikan Anjeun. The kirang headaches nu hadé lamun datang ka Nyiapkeun pikeun uji Anjeun!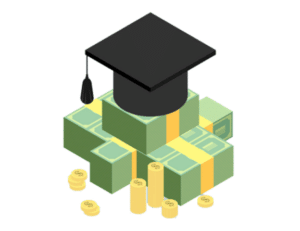 Gryfin mangrupa kursus review komprehensif paling affordable sadia. Harga low bakal pilihan pisan pikaresepeun pikeun anjeun, saprak kursus review lianna kalayan fitur anu sarua bisa jadi leuwih ti dua kalieun harga di Gryfin.
Tambahkeun dina biaya ujian diri anjeun bisa manggihan dibaturan liang, diomongkeun finansial, lamun splurge dina pilihan leuwih mahal. Dilengkepan kaayaan tina téhnologi learning adaptif seni, ieu téh produk luhur-tungtung kalawan tag harga handap-tungtung.
Gryfin geus dijieun bersih cut desain web nu nyokot kaluar distractions tur gede bohong sejenna anu henteu krusial mun diajar keur Ujian CIA. dasbor téh basajan tur sakabéh situs téh haratis ti clutter sahingga anjeun tetep Tujuan anjeun dina naon sih nu penting: ngalirkeun Ujian CIA. Aya sababaraha indikator séjén nu plainly dibere ka anjeun-éta basajan pikeun nuduhkeun salah sahiji program sarta parabot kaasup bari diajar. Tanpa sagala bells na whistles, anjeun bisa bener difokuskeun kamajuan Anjeun tur tingal dimana anjeun bakal kedah ningkatkeun.
Gryfin nawarkeun rupa-rupa diskon. ayeuna, eta anu maturan 10% diskon pikeun purchases kahiji waktos. Pastikeun pikeun pariksa kaca diskon for nguruskeun séjén maranéhna bisa jadi ngalamar.
jeung
Gryfin CIA Review is offered online only and does not have video lectures. Saprak pausahaan percaya learning adaptif, Gryfin provides you with material, tes pangaweruh Anjeun dina material ceuk, terus nungtun anjeun balik deui ka topik nu kudu leuwih karya. Gryfin believes including a video lecture would increase unnecessary study time.
Gryfin CIA Review is a great fit for self-motivated learners who will take advantage of the adaptive learning software to optimize their studies. The course becomes a personalized study experience that targets your attention to areas that need to be strengthened. This leads to a more efficient way to study that doesn't require you to go back and review material you've already mastered.
Gryfin would be great for you if you are working full time or have a busy schedule. The course has a lot of flexibility and can adjust to your time constraints. It even offers review courses for each part of the CIA Exam if you don't need the entire exam prep program. Honestly, since the software can adapt to any type of student, this review course can be a great match for everyone.
Gryfin is breaking through the test prep industry and has become a leading choice for many CIA candidates. With a comprehensive software that can adapt to each individual user, it's taking the personalized study route and making it affordable. At an incredibly low cost, no other course compares when getting the most bang for your buck.
This company is so confident with its course and your passage of the CIA Exam that it includes a Pass or Refund Guarantee. Gryfin really wants to see you succeed and pass your test on your first try. Picking the right review course is one of the most important steps in your process to becoming a CIA, jadi pastikeun anjeun milih hiji anu bakal compliment cara anjeun neuleuman jeung gaya hirup Anjeun.
GO TO GRYFIN CIA REVIEW!
---
Summary of Ciri Kursus
Langkung ti 2,000 Sababaraha Patarosan pilihan

Web Review Dumasar

12 Bulan Access Online

100% Pas atawa Refund Penjaminan

Exam Day Planner
Bedah
Gryfina Full CIA Ujian Review Kursus (Ngawengku Bagian 1, 2, jeung 3)
Harga:
$427
$357
Tembongkeun Kupon
Ngawengku:
12 Bulan aksés online, 2,000+ soal pilihan, Exam Day Planner, jeung Pas atawa ngabalikeun duit Penjaminan
Harga pikeun bagian Ujian individu: $149
GO TO GRYFIN CIA REVIEW!
---
Gryfin CIA Review Course Info
| | |
| --- | --- |
| Gryfin CIA Review | Strengths |
| 1. | Adaptif Software Learning |
| 2. | 100% Pass Guarantee |
| 3. | Easy-to-Use Course Design |
| 4. | Exam Day Planner |
| 5. | Biaya murah |
Summary
Reviewer
Review Date
Reviewed Item
Author Rating