Course Rating:
★★★★

★
Gryfina CIA Review

is a popular course for many students going through the CIA exam process. The course utilizes a cutting-edge technology that allows you to customize your learning experience.
Adaptive learning technology along with the lowest price tag of any CIA review course on the market, Gryfin is a great match for many types of students.
PROS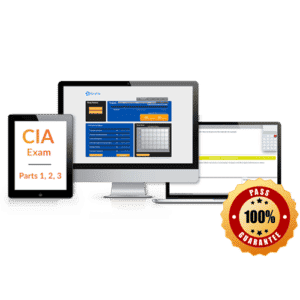 1. Adaptive Learning Software
Gryfin's adaptive learning software will create a study plan specific to your needs. By assessing your answers, Gryfin can build a customized program that focuses on your areas of weakness. The objective is to streamline the studying process so you only target the areas that need more understanding.
Instead of a one-size-fits-all approach, Gryfin CIA Review tailors the course to your learning style. This targeting results in an extremely efficient way to study. The adaptive software trims away the unnecessary information and redundant work so you don't waste any time going over material you've already mastered.
Gryfin is so confident in its review course that it offers a Pass or Refund Guarantee. If you use its course in its entirety and don't pass, the company will refund your money. Make sure you check out the requirements needed to make you eligible for this great assurance plan.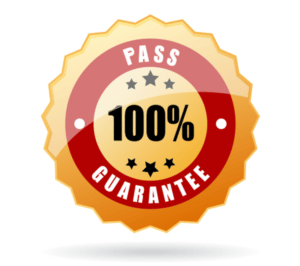 Not only does Gryfin CIA Review offer a Pass or Refund Guarantee, but also it provides a 50% discount if you decide to retake the course after it has expired. It's clear that Gryfin takes pride in its software's ability to get you a passing score on the CIA exam.
3. Easy-to-Use Course Design
The clean web design of Gryfin makes this course easy to use. The dashboard helps make the entire site accessible and guides you through the process as it monitors your progress. Thanks to adaptive learning, Gryfin can provide a study plan that is tailored to your needs. This means that your test prep course will be made for your use, not other students, ensuring you have a smooth and customized studying process. Every study session will help personalize the course, making it easier for you to use.
This is a great tool used in Gryfin that calculates how many hours you need to study in order to cover all the material and practice before your exam date. All you need to do is input the date of your exam and what days you can study, and then Gryfin will create your personalized preparation strategy.
You will see a detailed plan of how many hours a day you will need to study in order to be ready for the CIA Exam. This will help you avoid stressing out about the logistics of figuring out how you are going to pace your study time. The less headaches the better when it comes to preparing for your test!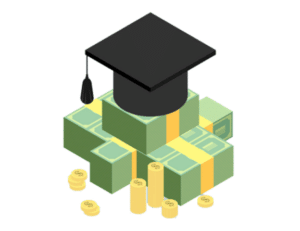 Gryfin is the most affordable comprehensive review course available. The low price will be a very attractive option for you, since other review courses with the same features can be more than twice the price of Gryfin.
Add in the cost of the exam itself and you may find yourself in the hole, financially speaking, if you splurge on a more expensive option. Equipped with state of the art adaptive learning technology, this is a higher-end product with a lower-end price tag.
Gryfin has made a clean cut web design that takes out the distractions and other nonsense that is not crucial to studying for the CIA Exam. The dashboard is simple and the entire site is free from clutter allowing you to keep your aim on what's really important: passing the CIA Exam. There are several other indicators that are plainly presented to you—it's simple to reference any of the included programs and tools while studying. Without all the bells and whistles, o ka le hantle nahana ka tsoelo-pele ea hao le bona moo u tla lokela ho ntlafatsa.
Gryfin offers a variety of discounts. hona joale ha ho, e nyehela 10% theolelo bakeng sa ho reka ka lekhetlo la pele. Ba bonnete ba hore hlahloba litheolelo leqepheng etsoe o sebetsana tse ling ba ka 'na ba nyehela.
LE
Gryfin CIA Review e filwe Inthaneteng feela 'me ha a na lipuo tsa video. Ho tloha ka khampani lumela ho ithuta etsehang, Gryfin fana ka uena ka boitsebiso bo bongata, leka tsebo ea hao ka lintho tse bonahalang re, 'me joale tataisa u khutlisetsa ka lihlooho tse hlokang mosebetsi o eketsehileng. Gryfin believes including a video lecture would increase unnecessary study time.
Gryfin CIA Review is a great fit for self-motivated learners who will take advantage of the adaptive learning software to optimize their studies. The course becomes a personalized study experience that targets your attention to areas that need to be strengthened. This leads to a more efficient way to study that doesn't require you to go back and review material you've already mastered.
Gryfin would be great for you if you are working full time or have a busy schedule. Ke 'nete hore ho na le e ngata ea fetoha le maemo' me ka fetola ho ditshitiso tsa hao nako. E esita le e fana ka tlhahlobo dithuto bakeng sa karolo ka 'ngoe ea CIA tlhatlhobo ha o ha ho hlokahale kaofela tlhatlhobo Prep lenaneo. ka botšepehi, kaha Software ka e ka ikamahanya le mofuta ofe kapa ofe ea seithuti, thupellong ena tlhahlobo e ka ba papali e khōlō ea mong le e mong.
Gryfin e phunyeha indasteri teko Prep le e se e le ho etsa khetho e itlhommeng pele ka ho ba bangata CIA bonkgetheng. Ka Software e akaretsang e ka ikamahanya le e mong le e mosebedisi motho, hore lintho li etellang Personalized ithuta tsela le ho etsa hore ka theko e tlaase. A sa le theko Hoa makatsa hore ebe e tlase, ha ho na 'nete hore tse ling tse ka bapisoang ha ho sa bang bang ho fetisisa bakeng sa Buck hao.
khamphani ena ke kholisehile ka 'nete hore lona le temana hao tsa CIA tlhatlhobo hore e akarelletsa Pass kapa puseletso tiiso. Gryfin hlile a batla ho u bona atlehe le feta teko ya hao ka leka ho la hao la pele. Picking le tokelo tlhahlobo 'nete hore ke o mong oa mehato bohlokoa ka ho fetisisa thulaganyou e hao ho e-ba CIA, so make sure you choose one that will compliment the way you learn and your lifestyle.
Ee Gryfina CIA TŠOHLOANG!
---
Kgutsufatso ya Course Features
More than 2,000 Multiple Choice Questions

Web Based Review

12 Months of Online Access

100% Feta kapa puseletso tiisetso ka

Exam Day Planner
ditheko
Gryfin CIA Exam Review Full Course (Ho akarelletsa ho Parts 1, 2, le 3)
Price:
$427
$357
Show setlankane
Ho akarelletsa ho:
12 Months of online access, 2,000+ multiple length khetho lipotso, Exam Day Planner, and Pass or Refund Guarantee
Price for individual Exam part: $149
Ee Gryfina CIA TŠOHLOANG!
---
Gryfin CIA Review Course Info
| | |
| --- | --- |
| Gryfina CIA Review | Strengths |
| 1. | Adaptive Learning Software |
| 2. | 100% Pass tiiso |
| 3. | Easy-to-Use Course Design |
| 4. | Exam Day Planner |
| 5. | Theko e tlase |
Summary
Reviewer
Silakanya The CIA tlhahlobo
Review Date
Reviewed Item
Author Rating