Rating kurz:
★★★★

★
Gryfino CIA Review

je populárny ihrisko pre mnoho študentov prechádza skúškového procesu CIA. Kurz využíva najmodernejšie technológie, ktoré vám umožní prispôsobiť svoje vzdelávacie skúsenosť.
Adaptive learning technology along with the lowest price tag of any CIA review course on the market, Gryfin is a great match for many types of students.
PROS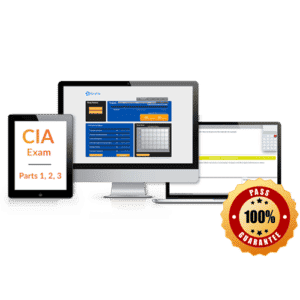 1. Adaptívne učenie Software
Gryfin's adaptive learning software will create a study plan specific to your needs. Preskúmaním jeho odpovede, Gryfin can build a customized program that focuses on your areas of weakness. Cieľom je zefektívniť študovať proces tak budete cieliť iba na oblasti, ktoré potrebujú väčšie porozumenie.
Miesto one-size-fits-all prístup, Gryfin CIA Review tailors the course to your learning style. This targeting results in an extremely efficient way to study. The adaptive software trims away the unnecessary information and redundant work so you don't waste any time going over material you've already mastered.
Gryfin is so confident in its review course that it offers a Pass or Refund Guarantee. If you use its course in its entirety and don't pass, the company will refund your money. Make sure you check out the requirements needed to make you eligible for this great assurance plan.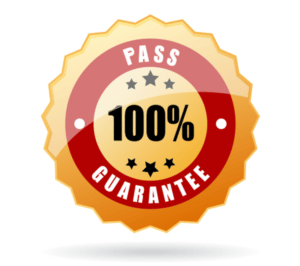 Not only does Gryfin CIA Review offer a Pass or Refund Guarantee, but also it provides a 50% discount if you decide to retake the course after it has expired. It's clear that Gryfin takes pride in its software's ability to get you a passing score on the CIA exam.
3. Easy-to-Use Course Design
The clean web design of Gryfin makes this course easy to use. The dashboard helps make the entire site accessible and guides you through the process as it monitors your progress. Thanks to adaptive learning, Gryfin can provide a study plan that is tailored to your needs. This means that your test prep course will be made for your use, not other students, ensuring you have a smooth and customized studying process. Every study session will help personalize the course, making it easier for you to use.
This is a great tool used in Gryfin that calculates how many hours you need to study in order to cover all the material and practice before your exam date. All you need to do is input the date of your exam and what days you can study, and then Gryfin will create your personalized preparation strategy.
Uvidíte podrobný plán, koľko hodín denne budete potrebovať k štúdiu, aby boli pripravení na skúšku CIA. To vám pomôže vyhnúť sa zvýraznením o logistike prísť na to, ako budete prechádzať svoj študijný čas. Čím menej bolesti hlavy, tým lepšie, pokiaľ ide o príprave na skúšku!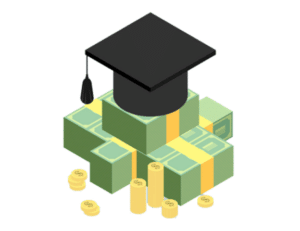 Gryfino je najdostupnejší komplexný preskúmanie k dispozícii kurz. Nízka cena bude veľmi atraktívnou voľbou pre vás, since other review courses with the same features can be more than twice the price of Gryfin.
Add in the cost of the exam itself and you may find yourself in the hole, financially speaking, if you splurge on a more expensive option. Equipped with state of the art adaptive learning technology, this is a higher-end product with a lower-end price tag.
Gryfin has made a clean cut web design that takes out the distractions and other nonsense that is not crucial to studying for the CIA Exam. The dashboard is simple and the entire site is free from clutter allowing you to keep your aim on what's really important: passing the CIA Exam. There are several other indicators that are plainly presented to you—it's simple to reference any of the included programs and tools while studying. Without all the bells and whistles, you can really focus on your progress and see where you will need to improve.
Gryfin offers a variety of discounts. Currently, it is offering a 10% discount for first time purchases. Be sure to check the discounts page for other deals they may be offering.
CON
Gryfin CIA Review is offered online only and does not have video lectures. Vzhľadom k tomu, spoločnosť verí v adaptívneho učenia, Gryfin provides you with material, testuje svoje vedomosti o uvedeného materiálu, a potom vás vedie späť k témam, ktoré potrebujú viac práce. Gryfin believes including a video lecture would increase unnecessary study time.
Gryfin CIA Review is a great fit for self-motivated learners who will take advantage of the adaptive learning software to optimize their studies. The course becomes a personalized study experience that targets your attention to areas that need to be strengthened. This leads to a more efficient way to study that doesn't require you to go back and review material you've already mastered.
Gryfin would be great for you if you are working full time or have a busy schedule. The course has a lot of flexibility and can adjust to your time constraints. It even offers review courses for each part of the CIA Exam if you don't need the entire exam prep program. Honestly, since the software can adapt to any type of student, this review course can be a great match for everyone.
Gryfin is breaking through the test prep industry and has become a leading choice for many CIA candidates. With a comprehensive software that can adapt to each individual user, it's taking the personalized study route and making it affordable. At an incredibly low cost, no other course compares when getting the most bang for your buck.
This company is so confident with its course and your passage of the CIA Exam that it includes a Pass or Refund Guarantee. Gryfin really wants to see you succeed and pass your test on your first try. Picking the right review course is one of the most important steps in your process to becoming a CIA, takže sa uistite, vybrať ten, ktorý bude kompliment, ako ste učiť a váš životný štýl.
GO TO GRYFIN CIA REVIEW!
---
Súhrn funkcií predmetu
Viac ako 2,000 výberom odpovedí

Web Based Review

12 Mesiacov On-line prístup

100% Odovzdať alebo vrátenie peňazí záruka

Exam Day Planner
Stanovenie ceny
Gryfino Full CIA skúška Review Course (Zahŕňa diely 1, 2, a 3)
Cena:
$427
$357
Show Coupon
Zahŕňa:
12 Mesiacov on-line prístup, 2,000+ výberom odpovedí, Exam Day Planner, a odovzdať, alebo vrátenie peňazí záruka
Cena za jednotlivé časti skúšky: $149
GO TO GRYFIN CIA REVIEW!
---
Gryfin CIA Review Course Info
| | |
| --- | --- |
| Gryfino CIA Review | silné stránky |
| 1. | Adaptívne učenie Software |
| 2. | 100% Pass Guarantee |
| 3. | Easy-to-Use Course Design |
| 4. | Exam Day Planner |
| 5. | low Cost |
Summary
Reviewer
Review Date
Reviewed Item
Author Rating