Rating Course:
★★★★

★
Gryfina CIA Kajian

adalah kursus popular bagi ramai pelajar melalui proses peperiksaan CIA. Kursus ini menggunakan teknologi canggih yang membolehkan anda untuk menyesuaikan pengalaman pembelajaran anda.
Adaptive learning technology along with the lowest price tag of any CIA review course on the market, Gryfin is a great match for many types of students.
PROS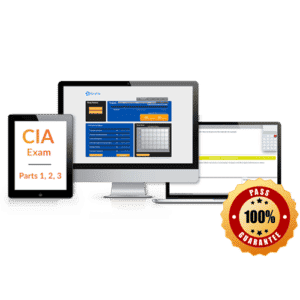 1. Perisian Pembelajaran Adaptive
perisian pembelajaran adaptif Gryfin akan mewujudkan satu pelan kajian khusus untuk keperluan anda. Dengan menilai jawapan anda, Gryfin boleh membina sebuah program khas yang memberi tumpuan kepada kawasan anda lemah. Objektifnya adalah untuk menyelaraskan proses belajar supaya anda hanya menyasarkan kawasan-kawasan yang memerlukan pemahaman yang lebih.
Bukannya satu saiz untuk semua pendekatan, Gryfin CIA Ulasan menyesuaikan kursus untuk gaya pembelajaran anda. Ini mensasarkan keputusan dengan cara yang amat berkesan untuk mengkaji. The adaptive software trims away the unnecessary information and redundant work so you don't waste any time going over material you've already mastered.
Gryfin begitu yakin dalam kursus kajian bahawa ia menawarkan Jaminan Pass atau Bayaran Balik. Jika anda menggunakan kursus secara keseluruhan dan tidak lulus, syarikat itu akan mengembalikan wang anda. Pastikan anda menyemak keperluan yang diperlukan untuk membuat anda layak untuk pelan jaminan yang besar ini.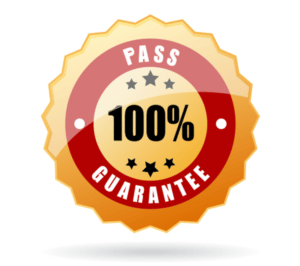 Bukan sahaja Gryfin CIA Ulasan menawarkan Jaminan Pass atau Bayaran Balik, tetapi juga ia menyediakan 50% diskaun jika anda membuat keputusan untuk mengambil semula kursus selepas ia telah tamat tempoh. Ia jelas bahawa Gryfin berbangga keupayaan perisian untuk mendapatkan anda satu markah lulus pada peperiksaan CIA.
3. Mudah-untuk-Gunakan Design Course
reka bentuk web bersih Gryfin menjadikan kursus ini mudah untuk digunakan. papan pemuka membantu membuat keseluruhan tapak yang boleh diakses dan membimbing anda melalui proses tersebut kerana ia memantau kemajuan anda. Terima kasih kepada pembelajaran adaptif, Gryfin boleh menyediakan pelan pengajian yang disesuaikan dengan keperluan anda. This means that your test prep course will be made for your use, not other students, ensuring you have a smooth and customized studying process. Every study session will help personalize the course, making it easier for you to use.
This is a great tool used in Gryfin that calculates how many hours you need to study in order to cover all the material and practice before your exam date. All you need to do is input the date of your exam and what days you can study, and then Gryfin will create your personalized preparation strategy.
You will see a detailed plan of how many hours a day you will need to study in order to be ready for the CIA Exam. This will help you avoid stressing out about the logistics of figuring out how you are going to pace your study time. The less headaches the better when it comes to preparing for your test!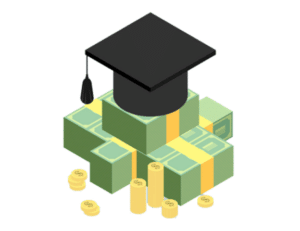 Gryfin is the most affordable comprehensive review course available. The low price will be a very attractive option for you, since other review courses with the same features can be more than twice the price of Gryfin.
Add in the cost of the exam itself and you may find yourself in the hole, financially speaking, if you splurge on a more expensive option. Equipped with state of the art adaptive learning technology, this is a higher-end product with a lower-end price tag.
Gryfin has made a clean cut web design that takes out the distractions and other nonsense that is not crucial to studying for the CIA Exam. papan pemuka adalah mudah dan keseluruhan laman web ini adalah bebas daripada kekacauan yang membolehkan anda menyimpan matlamat anda kepada apa yang benar-benar penting: lulus Peperiksaan CIA. Terdapat beberapa petunjuk lain yang jelas yang diberikan kepada anda-ia adalah mudah untuk rujukan mana-mana program dan alat-alat termasuk semasa belajar. Tanpa semua loceng dan wisel, anda benar-benar boleh memberi tumpuan kepada kemajuan anda dan lihat di mana anda akan perlu untuk memperbaiki.
Gryfin menawarkan pelbagai diskaun. Pada masa ini, ia menawarkan 10% diskaun untuk pembelian kali pertama. Pastikan untuk memeriksa discounts page for other deals they may be offering.
CON
Gryfin CIA Review is offered online only and does not have video lectures. Since the company believes in adaptive learning, Gryfin provides you with material, tests your knowledge on said material, and then guides you back to the topics that need more work. Gryfin believes including a video lecture would increase unnecessary study time.
Gryfin CIA Review is a great fit for self-motivated learners who will take advantage of the adaptive learning software to optimize their studies. The course becomes a personalized study experience that targets your attention to areas that need to be strengthened. This leads to a more efficient way to study that doesn't require you to go back and review material you've already mastered.
Gryfin would be great for you if you are working full time or have a busy schedule. The course has a lot of flexibility and can adjust to your time constraints. It even offers review courses for each part of the CIA Exam if you don't need the entire exam prep program. Honestly, since the software can adapt to any type of student, this review course can be a great match for everyone.
Gryfin is breaking through the test prep industry and has become a leading choice for many CIA candidates. With a comprehensive software that can adapt to each individual user, it's taking the personalized study route and making it affordable. At an incredibly low cost, no other course compares when getting the most bang for your buck.
This company is so confident with its course and your passage of the CIA Exam that it includes a Pass or Refund Guarantee. Gryfin really wants to see you succeed and pass your test on your first try. Picking the right review course is one of the most important steps in your process to becoming a CIA, jadi pastikan anda memilih salah satu yang akan pujian cara anda belajar dan gaya hidup anda.
GO TO GRYFIN CIA REVIEW!
---
Ringkasan Ciri-ciri Kursus
Lebih daripada 2,000 Soalan Aneka Pilihan

Web Review Berdasarkan

12 Bulan Akses Online

100% Lulus atau Bayaran Balik Jaminan

Exam Day Planner
Harga
Gryfin CIA Exam Review Full Course (Termasuk Bahagian 1, 2, dan 3)
Harga:
$427
$357
Show Coupon
Termasuk:
12 Bulan akses dalam talian, 2,000+ soalan objektif, Exam Day Planner, dan Lulus atau Balik Jaminan
Harga untuk sebahagian Exam individu: $149
GO TO GRYFIN CIA REVIEW!
---
Gryfin CIA Review Course Info
| | |
| --- | --- |
| Gryfina CIA Kajian | Strengths |
| 1. | Perisian Pembelajaran Adaptive |
| 2. | 100% Jaminan Pass |
| 3. | Mudah-untuk-Gunakan Design Course |
| 4. | Exam Day Planner |
| 5. | Low Cost |
Ringkasan
Reviewer
Menghancurkan Peperiksaan CIA
Review Date
Reviewed Item
Author Rating