Course Rating:
★★★★

★
Gryfina CIA Review

Mazava ho azy fa dia malaza ho an'ny mpianatra maro mandalo fanadinana ny CIA dingana. Ny Mazava ho azy fa mampiasa ny fandringanana sisin'ny teknolojia izay mamela anao ampanjifaina ny fianarana traikefa.
Adaptive learning technology along with the lowest price tag of any CIA review course on the market, Gryfin is a great match for many types of students.
Mahatsara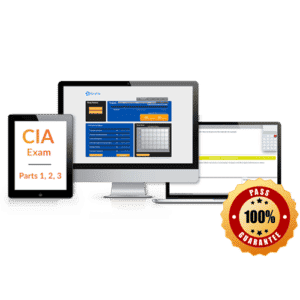 1. Adaptive Learning Software
Gryfin's adaptive learning software will create a study plan specific to your needs. By assessing your answers, Gryfin can build a customized program that focuses on your areas of weakness. The objective is to streamline the studying process so you only target the areas that need more understanding.
Instead of a one-size-fits-all approach, Gryfin CIA Review tailors the course to your learning style. This targeting results in an extremely efficient way to study. The adaptive software trims away the unnecessary information and redundant work so you don't waste any time going over material you've already mastered.
Gryfin is so confident in its review course that it offers a Pass or Refund Guarantee. If you use its course in its entirety and don't pass, the company will refund your money. Make sure you check out the requirements needed to make you eligible for this great assurance plan.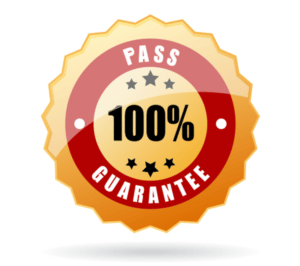 Not only does Gryfin CIA Review offer a Pass or Refund Guarantee, but also it provides a 50% discount if you decide to retake the course after it has expired. It's clear that Gryfin takes pride in its software's ability to get you a passing score on the CIA exam.
3. Easy-to-Use Course Design
The clean web design of Gryfin makes this course easy to use. The dashboard helps make the entire site accessible and guides you through the process as it monitors your progress. Thanks to adaptive learning, Gryfin can provide a study plan that is tailored to your needs. This means that your test prep course will be made for your use, not other students, ensuring you have a smooth and customized studying process. Every study session will help personalize the course, making it easier for you to use.
This is a great tool used in Gryfin that calculates how many hours you need to study in order to cover all the material and practice before your exam date. All you need to do is input the date of your exam and what days you can study, and then Gryfin will create your personalized preparation strategy.
You will see a detailed plan of how many hours a day you will need to study in order to be ready for the CIA Exam. This will help you avoid stressing out about the logistics of figuring out how you are going to pace your study time. The less headaches the better when it comes to preparing for your test!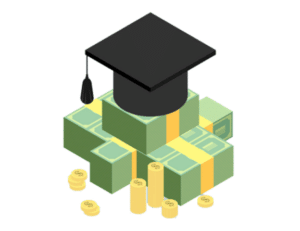 Gryfin no tena takatry ny famerenana feno Mazava ho azy fa misy. Ny vidiny ambany dia ho tena tsara tarehy safidy ho anao, satria hafa famerenana antokony amin'ny endri-javatra toy izany koa dia mety ho avo roa heny noho ny vidin-Gryfin.
Add in ny vola lany ny fanadinana mihitsy, ary mety hahita ny tenanao ao amin'ny lavaka, ara-bola miteny, raha splurge amin'ny safidy lafo kokoa. Fitaovana amin'ny toetry ny fianarana ny zavakanto adaptive teknolojia, izany dia ambony kokoa-end vokatra amin'ny farany ambany-Price tenifototra.
Gryfin has made a clean cut web design that takes out the distractions and other nonsense that is not crucial to studying for the CIA Exam. The dashboard is simple and the entire site is free from clutter allowing you to keep your aim on what's really important: passing the CIA Exam. There are several other indicators that are plainly presented to you—it's simple to reference any of the included programs and tools while studying. Without all the bells and whistles, dia afaka tena mifantoka amin'ny fandrosoana ka jereo izay dia mila manatsara.
Gryfin manolotra fihenam-bidy isan-karazany. Amin'izao fotoana izao, ny fanatitra iray 10% fihenam-bidy ho an'ny fotoana voalohany fividianana. Aoka ho azo antoka mba hanamarinana ny fihenam-bidy pejy ho an'ny hafa dia mety ho efaha fanatitra.
WITH
Gryfin CIA Review dia atolotra-tserasera ihany sy tsy manana lahatsary fampianarana. Koa satria ny orinasa mino adaptive fianarana, Gryfin manome anao amin'ny fitaovana, mizaha toetra ny fahalalana amin'ny hoe ara-nofo, ary avy eo mitarika anareo indray ho any amin'ny lohahevitra izay mila asa bebe kokoa. Gryfin believes including a video lecture would increase unnecessary study time.
Gryfin CIA Review is a great fit for self-motivated learners who will take advantage of the adaptive learning software to optimize their studies. The course becomes a personalized study experience that targets your attention to areas that need to be strengthened. This leads to a more efficient way to study that doesn't require you to go back and review material you've already mastered.
Gryfin te-ho lehibe ho anareo raha toa ianao ka miasa andro feno na manana fandaharam-potoana be atao. Ny Mazava ho azy fa manana be dia be ny manovaova ary mety zatra ny fotoana faneren'ny. Ary aza manolotra famerenana isan-taranja ho an'ny ampahany amin'ny CIA Exam raha tsy mila ny fandaharana manontolo Prep fanadinana. ny marina, satria ny rindrankajy afaka zatra misy karazana mpianatra, Mazava ho azy fa izany dia afaka ny ho famerenana ny lalao lehibe ho an'ny olona rehetra.
Gryfin dia namaky ny alalan 'ny fitsapana Prep orinasa ary lasa mpitarika safidy ho an'ny maro CIA kandidà. With a comprehensive software that can adapt to each individual user, it's taking the personalized study route and making it affordable. At an incredibly low cost, no other course compares when getting the most bang for your buck.
This company is so confident with its course and your passage of the CIA Exam that it includes a Pass or Refund Guarantee. Gryfin really wants to see you succeed and pass your test on your first try. Picking the right review course is one of the most important steps in your process to becoming a CIA, so make sure you choose one that will compliment the way you learn and your lifestyle.
GO TO GRYFIN CIA REVIEW!
---
Famintinana ny Course Features
More than 2,000 Multiple Choice Questions

Web Based Review

12 Months of Online Access

100% Mandehana na Refund Guarantee

Exam Day Planner
Pricing
Gryfin CIA Exam Review Full Course (Dia ahitana Parts 1, 2, ary 3)
Price:
$427
$357
Show Coupon
Dia ahitana:
12 Months of online access, 2,000+ safidy maro fanontaniana, Exam Day Planner, and Pass or Refund Guarantee
Price for individual Exam part: $149
GO TO GRYFIN CIA REVIEW!
---
Gryfin CIA Review Course Info
| | |
| --- | --- |
| Gryfina CIA Review | Strengths |
| 1. | Adaptive Learning Software |
| 2. | 100% Pass Guarantee |
| 3. | Easy-to-Use Course Design |
| 4. | Exam Day Planner |
| 5. | Low Cost |
Summary
Reviewer
Review Date
Reviewed Item
Author Rating