Kursu Reitings:
★★★★

★
Gryfina CIA apskats

ir populārs kurss daudziem studentiem iet cauri CIP eksāmenu procesu. Kurss izmanto progresīvas tehnoloģijas, kas ļauj jums pielāgot savu mācīšanās pieredzi.
Adaptive learning technology along with the lowest price tag of any CIA review course on the market, Gryfin is a great match for many types of students.
Plusi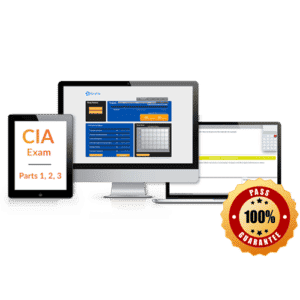 1. Adaptīvā Learning Software
Gryfin adaptīvā mācību programmatūra radīs studiju plānu īpašu jūsu vajadzībām. Novērtējot savas atbildes, Gryfin var izveidot pielāgotu programmu, kas vērsta uz jūsu jomām vājuma. Mērķis ir, lai pilnveidotu studiju procesu, lai jūs tikai mērķa jomām, kurām nepieciešama lielāka izpratne.
Tā vietā, lai viens izmērs der visiem pieeju, Gryfin CIA atsauksmi drēbnieku kursu savam mācīšanās stilam. This targeting results in an extremely efficient way to study. The adaptive software trims away the unnecessary information and redundant work so you don't waste any time going over material you've already mastered.
Gryfin is so confident in its review course that it offers a Pass or Refund Guarantee. If you use its course in its entirety and don't pass, the company will refund your money. Make sure you check out the requirements needed to make you eligible for this great assurance plan.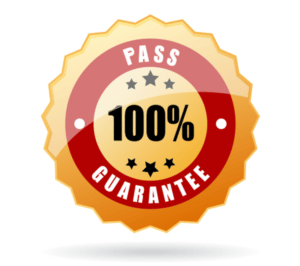 Not only does Gryfin CIA Review offer a Pass or Refund Guarantee, but also it provides a 50% discount if you decide to retake the course after it has expired. It's clear that Gryfin takes pride in its software's ability to get you a passing score on the CIA exam.
3. Easy-to-Use Course Design
The clean web design of Gryfin makes this course easy to use. The dashboard helps make the entire site accessible and guides you through the process as it monitors your progress. Thanks to adaptive learning, Gryfin can provide a study plan that is tailored to your needs. This means that your test prep course will be made for your use, not other students, ensuring you have a smooth and customized studying process. Every study session will help personalize the course, making it easier for you to use.
This is a great tool used in Gryfin that calculates how many hours you need to study in order to cover all the material and practice before your exam date. All you need to do is input the date of your exam and what days you can study, and then Gryfin will create your personalized preparation strategy.
You will see a detailed plan of how many hours a day you will need to study in order to be ready for the CIA Exam. This will help you avoid stressing out about the logistics of figuring out how you are going to pace your study time. The less headaches the better when it comes to preparing for your test!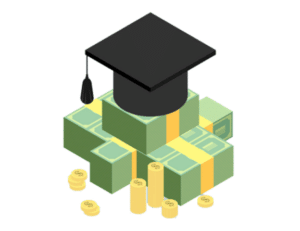 Gryfin ir vislētākie visaptverošs pārskats kurss pieejams. Zemā cena būs ļoti pievilcīga iespēja jums, jo citas pārskatīšanas kursi ar tām pašām funkcijām, var būt vairāk nekā divas reizes cenu Gryfin.
Pievienot izmaksu eksāmenu pati, un jūs varat atrast sevi caurums, finansiāli runājot, Ja jūs plātīties par dārgāku variantu. Aprīkots ar jaunāko adaptīvo mācību tehnoloģijas, tas ir augstākās klases produkts ar zemāku gala cenu tag.
Gryfin has made a clean cut web design that takes out the distractions and other nonsense that is not crucial to studying for the CIA Exam. The dashboard is simple and the entire site is free from clutter allowing you to keep your aim on what's really important: passing the CIA Exam. There are several other indicators that are plainly presented to you—it's simple to reference any of the included programs and tools while studying. Without all the bells and whistles, you can really focus on your progress and see where you will need to improve.
Gryfin offers a variety of discounts. Currently, it is offering a 10% discount for first time purchases. Be sure to check the discounts page for other deals they may be offering.
CON
Gryfin CIA Review is offered online only and does not have video lectures. Since the company believes in adaptive learning, Gryfin provides you with material, tests your knowledge on said material, and then guides you back to the topics that need more work. Gryfin believes including a video lecture would increase unnecessary study time.
Gryfin CIA Review is a great fit for self-motivated learners who will take advantage of the adaptive learning software to optimize their studies. The course becomes a personalized study experience that targets your attention to areas that need to be strengthened. This leads to a more efficient way to study that doesn't require you to go back and review material you've already mastered.
Gryfin būtu liels jums, ja jūs strādājat pilnu laiku, vai ir aizņemts grafiks. Protams, ir daudz elastību un var pielāgoties jūsu laika ierobežojumus. Tā pat piedāvā pārskata kursus katram CIP eksāmenu, ja jums nav nepieciešams visu eksāmenu PREP programmu. Godīgi, jo programmatūra var pielāgoties jebkura veida students, šis pārskats, protams, var būt liels spēles ikvienam.
Gryfin pārkāpj caur testa PREP nozarei un ir kļuvusi par vadošo izvēle daudziem CIP kandidātiem. Ar visaptverošu programmatūru, kas var pielāgoties katram atsevišķam lietotājam, tas ir ņemot personalizēto studiju maršrutu un padarot to pieejamu. Par neticami zemām izmaksām, neviens cits kurss salīdzina kad iegūt visvairāk sprādziena jūsu buks.
Šis uzņēmums ir tik pārliecināti ar savu kursu un savu pagājušo CIA eksāmenu, ka tas ietver Pass vai atmaksas garantija. Gryfin really wants to see you succeed and pass your test on your first try. Picking the right review course is one of the most important steps in your process to becoming a CIA, so make sure you choose one that will compliment the way you learn and your lifestyle.
GO TO GRYFIN CIA REVIEW!
---
Kopsavilkums Protams Features
More than 2,000 Multiple Choice Questions

Tīmekļa apskats

12 Mēneši Online Access

100% Iet vai Atmaksāt garantija

Exam Day Planner
Cenu
Gryfin CIA Exam Review Full Course (Ietver Parts 1, 2, un 3)
Cena:
$427
$357
Show Coupon
Ietver:
12 Mēnešu tiešsaistes piekļuvi, 2,000+ jautājumi ar atbilžu variantiem, Exam Day Planner, un Pass vai Atmaksāt garantija
Cena par individuālo eksāmenu daļu: $149
GO TO GRYFIN CIA REVIEW!
---
Gryfin CIA Review Course Info
| | |
| --- | --- |
| Gryfina CIA apskats | stiprās |
| 1. | Adaptīvā Learning Software |
| 2. | 100% Pass Guarantee |
| 3. | Easy-to-Use Course Design |
| 4. | Exam Day Planner |
| 5. | Low Cost |
Kopsavilkums
Reviewer
Review Date
Reviewed Item
Author Rating