Auðvitað Einkunn:
★★★★

★
Gryfina CIA Review

er vinsæll námskeið fyrir marga nemendur að fara í gegnum CIA próf ferli. Námskeiðið hagnýta nýjustu tækni sem gerir þér kleift að sérsníða nám reynslu.
Adaptive learning technology along with the lowest price tag of any CIA review course on the market, Gryfin is a great match for many types of students.
Kostir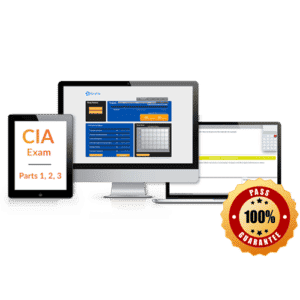 1. Adaptive Learning Software
Gryfin's adaptive learning software will create a study plan specific to your needs. By assessing your answers, Gryfin can build a customized program that focuses on your areas of weakness. The objective is to streamline the studying process so you only target the areas that need more understanding.
Instead of a one-size-fits-all approach, Gryfin CIA Review tailors the course to your learning style. This targeting results in an extremely efficient way to study. The adaptive software trims away the unnecessary information and redundant work so you don't waste any time going over material you've already mastered.
Gryfin is so confident in its review course that it offers a Pass or Refund Guarantee. If you use its course in its entirety and don't pass, the company will refund your money. Make sure you check out the requirements needed to make you eligible for this great assurance plan.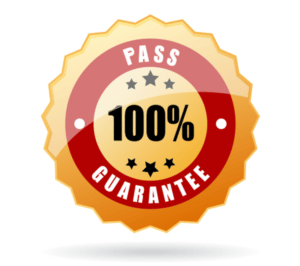 Not only does Gryfin CIA Review offer a Pass or Refund Guarantee, but also it provides a 50% discount if you decide to retake the course after it has expired. It's clear that Gryfin takes pride in its software's ability to get you a passing score on the CIA exam.
3. Easy-to-Use Course Design
The clean web design of Gryfin makes this course easy to use. Mælaborðið hjálpar að gera alla síðuna aðgengilegri og fylgja þér í gegnum ferlið eins og það fylgist með framförum þínum. Þökk sé aðlögunarhæfni námi, Gryfin getur veitt námsáætlun sem er sniðin að þínum þörfum. Þetta þýðir að prófa prep þinn Námskeiðið verður fyrir þig, ekki aðrir nemendur, tryggja þú hafa slétt og sérsniðnar nám ferli. Sérhver rannsókn fundur vilja hjálpa sérsníða námskeið, sem gerir það auðveldara fyrir þig að nota.
Þetta er a mikill tól sem notuð eru í Gryfin sem reiknar hversu margar klukkustundir þú þarft að læra í því skyni að ná allt efni og æfa fyrir komudag exam þinn. Allt sem þú þarft að gera er inntak dagsetning próf og hvaða daga er hægt að læra, og þá Gryfin mun skapa persónulega undirbúning stefnu.
Þú munt sjá nákvæma áætlun um hversu margar klukkustundir á dag þú þarft að læra til þess að vera tilbúin fyrir CIA prófið. This will help you avoid stressing out about the logistics of figuring out how you are going to pace your study time. The less headaches the better when it comes to preparing for your test!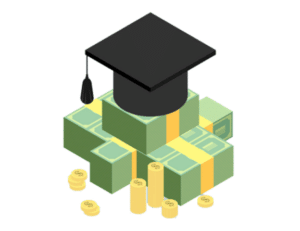 Gryfin is the most affordable comprehensive review course available. The low price will be a very attractive option for you, since other review courses with the same features can be more than twice the price of Gryfin.
Add in the cost of the exam itself and you may find yourself in the hole, financially speaking, if you splurge on a more expensive option. Equipped with state of the art adaptive learning technology, this is a higher-end product with a lower-end price tag.
Gryfin has made a clean cut web design that takes out the distractions and other nonsense that is not crucial to studying for the CIA Exam. The dashboard is simple and the entire site is free from clutter allowing you to keep your aim on what's really important: passing the CIA Exam. There are several other indicators that are plainly presented to you—it's simple to reference any of the included programs and tools while studying. Without all the bells and whistles, you can really focus on your progress and see where you will need to improve.
Gryfin offers a variety of discounts. Currently, it is offering a 10% discount for first time purchases. Be sure to check the discounts page for other deals they may be offering.
CON
Gryfin CIA Review is offered online only and does not have video lectures. Þar sem fyrirtækið telur adaptive námi, Gryfin provides you with material, próf þekkingu þína á umræddum efni, og þá fylgja þér aftur til efni sem þarf meiri vinnu. Gryfin believes including a video lecture would increase unnecessary study time.
Gryfin CIA Review is a great fit for self-motivated learners who will take advantage of the adaptive learning software to optimize their studies. The course becomes a personalized study experience that targets your attention to areas that need to be strengthened. This leads to a more efficient way to study that doesn't require you to go back and review material you've already mastered.
Gryfin would be great for you if you are working full time or have a busy schedule. The course has a lot of flexibility and can adjust to your time constraints. It even offers review courses for each part of the CIA Exam if you don't need the entire exam prep program. Honestly, since the software can adapt to any type of student, this review course can be a great match for everyone.
Gryfin is breaking through the test prep industry and has become a leading choice for many CIA candidates. With a comprehensive software that can adapt to each individual user, it's taking the personalized study route and making it affordable. At an incredibly low cost, no other course compares when getting the most bang for your buck.
This company is so confident with its course and your passage of the CIA Exam that it includes a Pass or Refund Guarantee. Gryfin really wants to see you succeed and pass your test on your first try. Picking the right review course is one of the most important steps in your process to becoming a CIA, so make sure you choose one that will compliment the way you learn and your lifestyle.
GO TO GRYFIN CIA REVIEW!
---
Samantekt Course Lögun
More than 2,000 Multiple Choice Questions

Web Based Review

12 Months of Online Access

100% Pass eða endurgreiðslu ábyrgð

Exam Day Planner
Verðlagning
Gryfin CIA Exam Review Full Course (Includes Varahlutir 1, 2, og 3)
Verð:
$427
$357
Show Coupon
Inniheldur:
12 Months of online access, 2,000+ krossaspurningar, Exam Day Planner, and Pass or Refund Guarantee
Price for individual Exam part: $149
GO TO GRYFIN CIA REVIEW!
---
Gryfin CIA Review Course Info
| | |
| --- | --- |
| Gryfina CIA Review | Strengths |
| 1. | Adaptive Learning Software |
| 2. | 100% Pass Guarantee |
| 3. | Easy-to-Use Course Design |
| 4. | Exam Day Planner |
| 5. | Low Cost |
Summary
Reviewer
Review Date
Reviewed Item
Author Rating