Course Rating:
★★★★

★
Gryfin CIA Review

is a popular course for many students going through the CIA exam process. The course utilizes a cutting-edge technology that allows you to customize your learning experience.
Adaptive learning technology along with the lowest price tag of any CIA review course on the market, Gryfin is a great match for many types of students.
Uru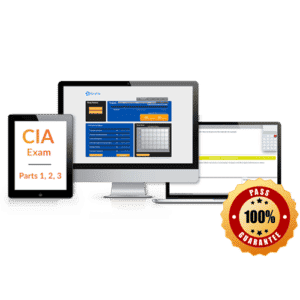 1. Adaptive Learning Software
Gryfin's adaptive learning software will create a study plan specific to your needs. By assessing your answers, Gryfin can build a customized program that focuses on your areas of weakness. The ebumnobi streamline na-amụ usoro nke mere na ị na nwaa ebe nke mkpa karịa nghọta.
Kama a otu-size-ọkụ-niile obibia, Gryfin CIA Review tailors the course to your learning style. Nke a ezubere iche na-arụpụta nnọọ oru oma ụzọ-amụ. The adaptive software trims away the unnecessary information and redundant work so you don't waste any time going over material you've already mastered.
Gryfin is so confident in its review course that it offers a Pass or Refund Guarantee. If you use its course in its entirety and don't pass, the company will refund your money. Make sure you check out the requirements needed to make you eligible for this great assurance plan.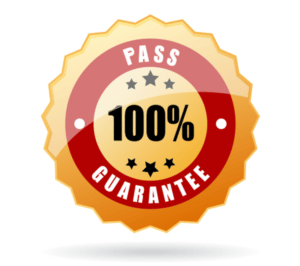 Not only does Gryfin CIA Review offer a Pass or Refund Guarantee, but also it provides a 50% discount if you decide to retake the course after it has expired. It's clear that Gryfin takes pride in its software's ability to get you a passing score on the CIA exam.
3. Easy-to-Use Course Design
The clean web design of Gryfin makes this course easy to use. The dashboard helps make the entire site accessible and guides you through the process as it monitors your progress. Thanks to adaptive learning, Gryfin can provide a study plan that is tailored to your needs. This means that your test prep course will be made for your use, not other students, ensuring you have a smooth and customized studying process. Every study session will help personalize the course, making it easier for you to use.
This is a great tool used in Gryfin that calculates how many hours you need to study in order to cover all the material and practice before your exam date. All you need to do is input the date of your exam and what days you can study, and then Gryfin will create your personalized preparation strategy.
You will see a detailed plan of how many hours a day you will need to study in order to be ready for the CIA Exam. This will help you avoid stressing out about the logistics of figuring out how you are going to pace your study time. The less headaches the better when it comes to preparing for your test!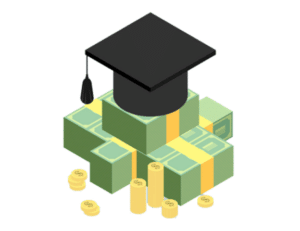 Gryfin is the most affordable comprehensive review course available. The low price will be a very attractive option for you, since other review courses with the same features can be more than twice the price of Gryfin.
Add in the cost of the exam itself and you may find yourself in the hole, financially speaking, if you splurge on a more expensive option. Equipped with state of the art adaptive learning technology, this is a higher-end product with a lower-end price tag.
Gryfin has made a clean cut web design that takes out the distractions and other nonsense that is not crucial to studying for the CIA Exam. The dashboard dị mfe ma dum na saịtị bụ free si tụkọtara ekwe ka ị na-gị na ebumnuche na ihe bụ n'ezie ihe dị mkpa: -agafe CIA Exam. E nwere ọtụtụ ozo na-egosi na pụtara gosiri gị-ọ dị mfe na-ọmụmaatụ ọ bụla nke gụnyere omume na ngwaọrụ mgbe amụ. -Enweghị niile mgbịrịgba na whistles, ị pụrụ n'ezie na-elekwasị anya na ọganihu gị na-ahụ ebe ị ga-mkpa iji meziwanye.
Gryfin offers a variety of discounts. Ugbu, ọ bụ àjà a 10% discount maka oge mbụ ịzụrụ. Be sure to check the discounts page for other deals they may be offering.
CON
Gryfin CIA Review is offered online only and does not have video lectures. Since the company believes in adaptive learning, Gryfin provides you with material, tests your knowledge on said material, and then guides you back to the topics that need more work. Gryfin believes including a video lecture would increase unnecessary study time.
Gryfin CIA Review is a great fit for self-motivated learners who will take advantage of the adaptive learning software to optimize their studies. The course becomes a personalized study experience that targets your attention to areas that need to be strengthened. This leads to a more efficient way to study that doesn't require you to go back and review material you've already mastered.
Gryfin would be great for you if you are working full time or have a busy schedule. The course has a lot of flexibility and can adjust to your time constraints. It even offers review courses for each part of the CIA Exam if you don't need the entire exam prep program. Honestly, since the software can adapt to any type of student, this review course can be a great match for everyone.
Gryfin is breaking through the test prep industry and has become a leading choice for many CIA candidates. With a comprehensive software that can adapt to each individual user, ọ na-ewere ahaziri ọmụmụ ụzọ na-eme ka ọ ọnụ. Na ihe incredibly ala na-eri, mba ndị ọzọ na N'ezie tụnyere mgbe na-kasị mkpu maka gị Akon.
A ụlọ ọrụ ahụ bụ nnọọ obi ike na ya n'ezie na gị Itie nke CIA Exam na ọ na-agụnye a Pass ma ọ bụ nkwụghachi Nkwa na. Gryfin really wants to see you succeed and pass your test on your first try. Buru nri nyochaa N'ezie bụ otu n'ime ihe ndị kasị mkpa nzọụkwụ gị usoro na-aghọ a CIA, wee jide n'aka na ị na-ahọrọ nke a na-ịja ụzọ ị na-amụta na gị si ebi ndụ.
GO TO GRYFIN CIA REVIEW!
---
Nchịkọta nke Agụmakwụkwọ Atụmatụ
Karịrị 2,000 Otutu Nhọrọ Ajụjụ

Web Dabere Review

12 Ọnwa Online Access

100% Daha ma ọ bụ nkwụghachi n'Aka

Exam Day Planner
Ịnye ọnụahịa
Gryfin CIA Exam Review Full Course (Na-agụnye Parts 1, 2, na 3)
Ahịa:
$427
$357
Show Coupon
Na-agụnye:
12 Ọnwa ole nke online ohere, 2,000+ otutu oke ajụjụ, Exam Day Planner, na Gaferenụ ma ọ bụ Nkwụghachi Nkwa na
Ụgwọ maka onye Exam akụkụ: $149
GO TO GRYFIN CIA REVIEW!
---
Gryfin CIA Review Course Info
| | |
| --- | --- |
| Gryfin CIA Review | eme nke oma |
| 1. | Adaptive Learning Software |
| 2. | 100% Pass Guarantee |
| 3. | Easy-to-Use Course Design |
| 4. | Exam Day Planner |
| 5. | Low Cost |
Summary
Reviewer
Review Date
Reviewed Item
Author Rating