Gryfina CIA Revizyon se yon kou popilè pou anpil elèv ale atravè tout pwosesis la egzamen CIA. Kou a itilize yon teknoloji dènye kri ki pèmèt ou Customize eksperyans aprantisaj ou.
Adaptive learning technology along with the lowest price tag of any CIA review course on the market, Gryfin is a great match for many types of students.
Les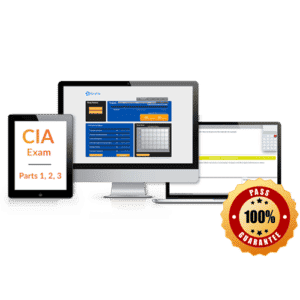 1. Adaptatif Software Aprantisaj
lojisyèl adaptasyon aprantisaj Gryfin a pral kreye yon plan etid espesifik nan bezwen ou yo. Pa evalye repons ou, Gryfin ka bati yon pwogram Customized ki konsantre sou zòn ou an feblès. Objektif la se yo rasyonalize pwosesis la etidye se konsa ou sèlman sib zòn yo ki bezwen plis konpreyansyon.
Olye pou yo yon sèl-gwosè-adapte-tout apwòch, Gryfin CIA Revizyon tayè kou a nan style aprann ou. Sa a rezilta vize nan yon fason trè efikas yo etidye. The adaptive software trims away the unnecessary information and redundant work so you don't waste any time going over material you've already mastered.
2. 100% Pase Garanti
Gryfin se konsa konfyans nan kou revizyon li yo ki li ofri yon Pass oswa Ranbousman Garanti. Si ou itilize kou li yo nan antye li yo epi yo pa pase, konpayi an ap remèt ou lajan ou. Asire ou ke ou tcheke deyò kondisyon ki nesesè fè ou kalifye pou plan sa a asirans gwo.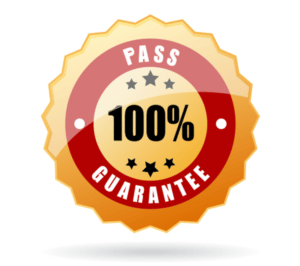 Se pa sèlman Gryfin CIA Revizyon ofri yon Pass oswa Ranbousman Garanti, men tou, li bay yon 50% rabè si ou deside repran kou a apre li fin ekspire. Li klè ke Gryfin pran fyète nan kapasite lojisyèl li yo nan fè ou jwenn yon nòt pase nan egzamen an CIA.
3. Fasil-a-itilize kou Design
konsepsyon sou sit wèb pwòp nan Gryfin fè kou sa a fasil yo sèvi ak. tablodbò la ede fè sit la tout antye aksesib epi gide ou atravè tout pwosesis la kòm li monitè pwogrè ou. Mèsi a aprann adaptasyon, Gryfin ka bay yon plan etid ki pwepare a bezwen ou. Sa vle di ki pral kou preparasyon pou tès ou dwe te fè pou sèvi ak ou, pa lòt elèv, asire ou gen yon pwosesis lis ak Customized etidye. Chak sesyon etid pral ede pèrsonalize kou a, fè li pi fasil pou ou pou w sèvi ak.
4. Egzamen jou Planifikatè
This is a great tool used in Gryfin that calculates how many hours you need to study in order to cover all the material and practice before your exam date. All you need to do is input the date of your exam and what days you can study, and then Gryfin will create your personalized preparation strategy.
You will see a detailed plan of how many hours a day you will need to study in order to be ready for the CIA Exam. This will help you avoid stressing out about the logistics of figuring out how you are going to pace your study time. The less headaches the better when it comes to preparing for your test!
5. pri ki ba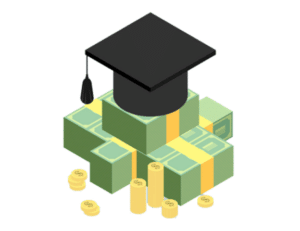 Gryfin is the most affordable comprehensive review course available. The low price will be a very attractive option for you, since other review courses with the same features can be more than twice the price of Gryfin.
Add in the cost of the exam itself and you may find yourself in the hole, financially speaking, if you splurge on a more expensive option. Equipped with state of the art adaptive learning technology, this is a higher-end product with a lower-end price tag.
6. Simplicity
Gryfin has made a clean cut web design that takes out the distractions and other nonsense that is not crucial to studying for the CIA Exam. The dashboard is simple and the entire site is free from clutter allowing you to keep your aim on what's really important: passing the CIA Exam. Gen plizyè lòt mezi ke yo kare kare prezante bay ou-li nan senp yo referans nenpòt nan pwogram yo enkli ak zouti pandan y ap etidye. San yo pa tout klòch yo ak sifle, ou ka reyèlman konsantre sou pwogrè ou epi wè ki kote w ap bezwen amelyore.
7. Rabè
Gryfin offers a variety of discounts. kounye a, li se ofri yon 10% rabè pou acha premye fwa. Asire ou ke ou tcheke nan rabè paj pou lòt kontra yo kapab ofri.
aK
Pa gen Konferans Videyo
Gryfin CIA Review is offered online only and does not have video lectures. Since the company believes in adaptive learning, Gryfin provides you with material, tests your knowledge on said material, and then guides you back to the topics that need more work. Gryfin believes including a video lecture would increase unnecessary study time.
Ideyal Itilizatè
Gryfin CIA Review is a great fit for self-motivated learners who will take advantage of the adaptive learning software to optimize their studies. The course becomes a personalized study experience that targets your attention to areas that need to be strengthened. This leads to a more efficient way to study that doesn't require you to go back and review material you've already mastered.
Gryfin would be great for you if you are working full time or have a busy schedule. The course has a lot of flexibility and can adjust to your time constraints. It even offers review courses for each part of the CIA Exam if you don't need the entire exam prep program. onètman, depi lojisyèl an ka adapte yo ak nenpòt ki kalite elèv, kou revizyon sa a kapab yon matche ak gwo pou tout moun.
Sijesyon mwen
Gryfin se kraze a endistri a preparasyon pou tès yo ak te vin devni yon chwa dirijan pou anpil kandida CIA. Avèk yon lojisyèl konplè ki ka adapte yo ak chak itilizatè endividyèl, li nan pran wout la etid pèsonalize ak fè li abòdab. Nan yon pri èkstrèmeman ki ba, pa gen okenn lòt kou konpare lè ap resevwa Bang ki pi pou Buck ou.
Sa a konpayi se konsa konfyans ak kou li yo ak pasaj ou a Egzamen an CIA ke li gen ladan yon Pass oswa Ranbousman Garanti. Gryfin reyèlman vle wè ou reyisi epi yo pase tès ou sou premye eseye ou. Davwa kou a revizyon dwa se youn nan etap sa yo ki pi enpòtan nan pwosesis ou nan vin tounen yon CIA, se konsa asire w ke ou chwazi youn ki pral konpliman wout la ou aprann ak fòm ou.
---
Rezime Features Kou
More than 2,000 Multiple Choice Questions

Web Based Review

12 Months of Online Access

100% Pase oswa ranbousman Garanti

Egzamen jou Planifikatè
Pricing
Gryfina Tout CIA Egzamen Revizyon kou (Gen ladan Pyès 1, 2, ak 3)
Pri: $427 $357 Show Coupon
Gen ladan: 12 Months of online access, 2,000+ kesyon chwa miltip, Egzamen jou Planifikatè, and Pass or Refund Guarantee
Price for individual Exam part: $149
---
Gryfin CIA Review Course Info
| | |
| --- | --- |
| Gryfina CIA Revizyon | fòs |
| 1. | Adaptatif Software Aprantisaj |
| 2. | 100% Pase Garanti |
| 3. | Fasil-a-itilize kou Design |
| 4. | Egzamen jou Planifikatè |
| 5. | pri ki ba |
Rezime
Reviewer
Review Date
Reviewed Item
Author Rating