Chav Kawm Rating:
★★★★

★
Gryfin CIA Review

is a popular course for many students going through the CIA exam process. The course utilizes a cutting-edge technology that allows you to customize your learning experience.
Adaptive learning technology along with the lowest price tag of any CIA review course on the market, Gryfin is a great match for many types of students.
Pros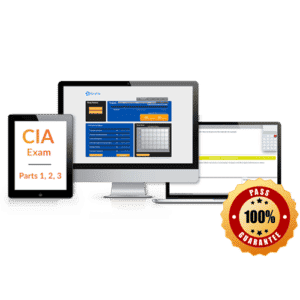 1. Adaptive Learning Software
Gryfin's adaptive learning software will create a study plan specific to your needs. By assessing your answers, Gryfin can build a customized program that focuses on your areas of weakness. The objective is to streamline the studying process so you only target the areas that need more understanding.
Instead of a one-size-fits-all approach, Gryfin CIA Review tailors the course to your learning style. This targeting results in an extremely efficient way to study. The adaptive software trims away the unnecessary information and redundant work so you don't waste any time going over material you've already mastered.
Gryfin yog li ntawd kaj siab lug nyob rau hauv nws cov kev soj ntsuam cov hoob kawm uas nws muaj ib tug Pass los yog nyiaj ua se Guarantee. Yog hais tias koj siv nws cov hoob kawm nyob rau hauv nws txoj kev paub thiab tsis dhau, qhov yuav refund koj cov nyiaj. Xyuas kom tseeb tias koj mus saib cov uas yuav tsum tau yuav tsum tau mus ua rau koj tsim nyog tau txais rau no kuj zoo kawg kev ruaj siab txoj kev npaj.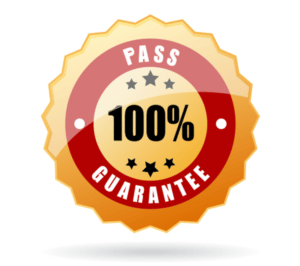 Not only does Gryfin CIA Review offer a Pass or Refund Guarantee, but also it provides a 50% discount if you decide to retake the course after it has expired. It's clear that Gryfin takes pride in its software's ability to get you a passing score on the CIA exam.
3. Easy-to-Use Course Design
The clean web design of Gryfin makes this course easy to use. Lub dashboard pab ua rau tag nrho cov qhov chaw mus siv cuag thiab guides koj los ntawm tus txheej txheem raws li nws tsom kwm koj cov kev kawm. Tsaug rau adaptive kev kawm, Gryfin can provide a study plan that is tailored to your needs. Qhov no txhais tau tias koj lub xeem prep Hoob no yuav ua rau koj siv, tsis lwm cov tub ntxhais kawm, kom ntseeg tau koj muaj ib tug swm thiab customized kawm txheej txheem. Txhua txoj kev tshawb no kev sib kho yuav pab personalize hauv chav kawm, ua rau nws yooj yim rau koj siv.
This is a great tool used in Gryfin that calculates how many hours you need to study in order to cover all the material and practice before your exam date. All you need to do is input the date of your exam and what days you can study, and then Gryfin will create your personalized preparation strategy.
You will see a detailed plan of how many hours a day you will need to study in order to be ready for the CIA Exam. Qhov no yuav pab tau koj tsis txhob stressing tawm txog lub logistics ntawm khom lub tsheb tawm yuav ua li cas koj yuav mus pace koj txoj kev tshawb no lub sij hawm. Cov tsawg mob taub hau zoo dua thaum nws los txog rau kev npaj rau koj lub xeem!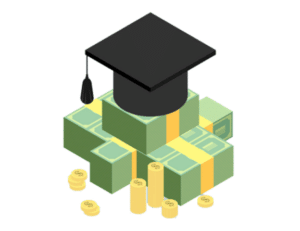 Gryfin yog lub feem ntau pheej yig kev soj ntsuam kev kawm muaj. Cov uas tsis muaj nqi yuav tsum yog ib tug txaus nyiam heev rau koj, txij li thaum lwm saib xyuas kev kawm nrog cov yam ntxwv tib yuav ua tau ntau tshaj li ob zaug tus nqi ntawm Gryfin.
Ntxiv nyob rau hauv tus nqi ntawm cov tub ntxhais nws tus kheej thiab tej zaum koj yuav nrhiav tau koj tus kheej nyob rau hauv lub qhov, financially speaking, if you splurge on a more expensive option. Equipped with state of the art adaptive learning technology, this is a higher-end product with a lower-end price tag.
Gryfin has made a clean cut web design that takes out the distractions and other nonsense that is not crucial to studying for the CIA Exam. The dashboard is simple and the entire site is free from clutter allowing you to keep your aim on what's really important: passing the CIA Exam. There are several other indicators that are plainly presented to you—it's simple to reference any of the included programs and tools while studying. Without all the bells and whistles, you can really focus on your progress and see where you will need to improve.
Gryfin offers a variety of discounts. Currently, it is offering a 10% discount for first time purchases. Be sure to check the discounts page for other deals they may be offering.
CON
Gryfin CIA Review is offered online only and does not have video lectures. Since the company believes in adaptive learning, Gryfin provides you with material, tests your knowledge on said material, and then guides you back to the topics that need more work. Gryfin believes including a video lecture would increase unnecessary study time.
Gryfin CIA Review is a great fit for self-motivated learners who will take advantage of the adaptive learning software to optimize their studies. The course becomes a personalized study experience that targets your attention to areas that need to be strengthened. This leads to a more efficient way to study that doesn't require you to go back and review material you've already mastered.
Gryfin would be great for you if you are working full time or have a busy schedule. The course has a lot of flexibility and can adjust to your time constraints. It even offers review courses for each part of the CIA Exam if you don't need the entire exam prep program. Honestly, since the software can adapt to any type of student, this review course can be a great match for everyone.
Gryfin is breaking through the test prep industry and has become a leading choice for many CIA candidates. With a comprehensive software that can adapt to each individual user, nws noj lub kheej txoj kev tshawb no lawv thiab ua rau nws pheej yig. Nyob hauv ib lub incredibly uas tsis muaj nqi, tsis muaj lwm yam kev kawm piv thaum tau txais lub feem ntau bang rau koj phaws muaslwj.
Qhov no lub tuam txhab yog li ntawd kaj siab lug nrog nws cov hoob kawm thiab koj tso cai ntawm lub CIA Exam hais tias nws muaj xws li ib tug Pass los yog nyiaj ua se Guarantee. Gryfin yeej xav pom koj ua tau zoo thiab dhau koj lub xeem rau koj thawj zaug. Xaiv txoj cai saib xyuas cov hoob kawm yog ib yam ntawm cov tseem ceeb tshaj plaws cov kauj ruam nyob rau hauv koj txoj kev mus rau ib tug CIA, so make sure you choose one that will compliment the way you learn and your lifestyle.
GO TO GRYFIN CIA REVIEW!
---
Ntsiab lus ntawm Chav Kawm Nta
More than 2,000 Multiple Choice Questions

Web Based Review

12 Months of Online Access

100% Dhau los yog cov nyiaj ua se Guarantee

Exam hnub Npaj
pricing
Gryfin CIA Exam Review Full Course (Xws li Yam 1, 2, thiab 3)
Nqe:
$427
$357
Show Coupon
Xws li:
12 Months of online access, 2,000+ ntau yam kev xaiv cov lus nug, Exam hnub Npaj, and Pass or Refund Guarantee
Price for individual Exam part: $149
GO TO GRYFIN CIA REVIEW!
---
Gryfin CIA Review Course Info
| | |
| --- | --- |
| Gryfin CIA Review | Strengths |
| 1. | Adaptive Learning Software |
| 2. | 100% Pass Guarantee |
| 3. | Easy-to-Use Course Design |
| 4. | Exam hnub Npaj |
| 5. | them tus nqi tsawg |
Ntsiab lus
Reviewer
Review Date
Reviewed Item
Author Rating