Gryfin CIA Review is a popular course for many students going through the CIA exam process. The course utilizes a cutting-edge technology that allows you to customize your learning experience.
Adaptive learning technology along with the lowest price tag of any CIA review course on the market, Gryfin is a great match for many types of students.
PROS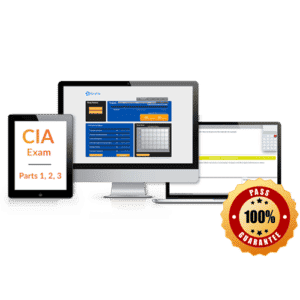 1. Adaptive Learning Software
Gryfin's adaptive learning software will create a study plan specific to your needs. By assessing your answers, Gryfin can build a customized program that focuses on your areas of weakness. The objective is to streamline the studying process so you only target the areas that need more understanding.
Instead of a one-size-fits-all approach, Gryfin CIA Review tailors the course to your learning style. This targeting results in an extremely efficient way to study. The adaptive software trims away the unnecessary information and redundant work so you don't waste any time going over material you've already mastered.
2. 100% Ráthaíocht pas
Gryfin is so confident in its review course that it offers a Pass or Refund Guarantee. Má úsáideann tú a chúrsa ina iomláine agus nach pas, leanfaidh an chuideachta aisíoc do chuid airgid. Bí cinnte go bhfuil tú ag seiceáil amach na ceanglais is gá a dhéanamh tú i dteideal phlean dearbhaithe iontach.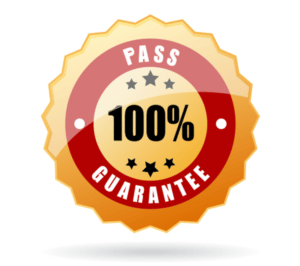 Not only does Gryfin CIA Review offer a Pass or Refund Guarantee, ach freisin cuireann sé 50% lascaine má shocraíonn tú a dó an cúrsa tar éis sé as feidhm. It's clear that Gryfin takes pride in its software's ability to get you a passing score on the CIA exam.
3. Easy-to-Use Course Design
The clean web design of Gryfin makes this course easy to use. The dashboard helps make the entire site accessible and guides you through the process as it monitors your progress. Thanks to adaptive learning, Gryfin can provide a study plan that is tailored to your needs. This means that your test prep course will be made for your use, not other students, ensuring you have a smooth and customized studying process. Every study session will help personalize the course, making it easier for you to use.
4. Exam Day Planner
This is a great tool used in Gryfin that calculates how many hours you need to study in order to cover all the material and practice before your exam date. All you need to do is input the date of your exam and what days you can study, and then Gryfin will create your personalized preparation strategy.
You will see a detailed plan of how many hours a day you will need to study in order to be ready for the CIA Exam. This will help you avoid stressing out about the logistics of figuring out how you are going to pace your study time. The less headaches the better when it comes to preparing for your test!
5. Low Cost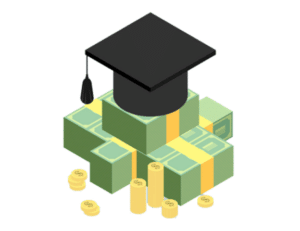 Gryfin is the most affordable comprehensive review course available. The low price will be a very attractive option for you, since other review courses with the same features can be more than twice the price of Gryfin.
Add in the cost of the exam itself and you may find yourself in the hole, financially speaking, if you splurge on a more expensive option. Equipped with state of the art adaptive learning technology, this is a higher-end product with a lower-end price tag.
6. Simplicity
Gryfin has made a clean cut web design that takes out the distractions and other nonsense that is not crucial to studying for the CIA Exam. Is é an Painéal na nIonstraimí simplí agus is é an suíomh ar fad saor ó clutter ligean duit a choinneáil do aidhm ar cad atá tábhachtach i ndáiríre: dul thar an Scrúdaithe CIA. Tá táscairí éagsúla eile a chuirtear i láthair soiléir a thabhairt duit-tá sé simplí chun tagairt ar bith de na cláir agus na huirlisí a áirítear iad ag staidéar. Gan na bells agus whistles, is féidir leat díriú i ndáiríre ar do dhul chun cinn agus a fheiceáil nuair a bheidh ort a fheabhsú.
7. Lascainí
Gryfin offers a variety of discounts. Faoi láthair, tá sé ag tairiscint 10% lascaine do cheannacháin den chéad uair. Be sure to check the discounts page for other deals they may be offering.
CON
Uimh Léachtaí Video
Gryfin CIA Review is offered online only and does not have video lectures. Ós rud é go gcreideann an chuideachta i bhfoghlaim oiriúnaitheach, Soláthraíonn Gryfin tú le hábhar, tástálacha do chuid eolais ar ábhar sin, agus ansin threoraíonn tú ar ais go dtí na hábhair a bheidh níos mó oibre. Gryfin Creideann áirítear léacht físeáin Thiocfadh méadú am staidéir gan ghá.
Ideal Úsáideoir
Is Gryfin Athbhreithniú CIA oiriúnach mór d'fhoghlaimeoirí féin-spreagtha a leas a bhaint as na bogearraí foghlama oiriúnaitheach a bhaint as a gcuid staidéir. Éiríonn an cúrsa taithí staidéir pearsanta a dhíríonn d'aird le réimsí nach mór a neartú. a thugann sé sin ar bhealach níos éifeachtaí chun staidéar a dhéanamh nach bhfuil ag teastáil uait chun dul ar ais agus ábhar athbhreithnithe tú máistreacht cheana.
Bheadh ​​Gryfin bheith mór duit má tá tú ag obair go lánaimseartha nó a bhfuil sceideal gnóthach. Tá an cúrsa a lán de solúbthacht agus is féidir a choigeartú ar do srianta ama. Tugann sé fiú Cúrsaí athbhreithnithe do gach cuid den Scrúdaithe CIA más rud é nach gá duit an clár Prep scrúdú iomlán. Go hionraic, toisc gur féidir leis an bogearraí a chur in oiriúint do aon chineál scoláire, Is féidir an cúrsa athbhreithnithe a bheith ar chluiche mór do gach duine.
Mo Moltaí
Gryfin é ag briseadh tríd an tionscal tástála prep agus tháinig chun bheith ina rogha tosaigh le haghaidh go leor iarrthóirí CIA. Le bogearraí cuimsitheach is féidir a chur in oiriúint do gach úsáideoir ar leith, sé ag cur an bealach staidéir pearsanta agus ar phraghas réasúnta a dhéanamh. Ag costas íseal incredibly, aon chúrsa eile i gcomparáid nuair ag fáil an Bang is do do buck.
Tá an comhlacht chomh muiníneach lena chúrsa agus do ritheadh ​​an Scrúdaithe CIA go n-áirítear sé Pas nó Aisíoc Ráthaíocht. Gryfin iarraidh i ndáiríre a fheiceann tú n-éireoidh agus pas a fháil do scrúdú ar do chéad iarracht. Is Piocadh an cúrsa ceart athbhreithnithe ar cheann de na céimeanna is tábhachtaí i do phróiseas a bheith ina CIA, mar sin déan cinnte go roghnaíonn tú ceann a compliment an mbealach a fhoghlaim tú féin agus do stíl mhaireachtála.
---
Achoimre ar an Chúrsa Gnéithe
Níos mó ná 2,000 Ceisteanna Ilroghnacha

Athbhreithniú Gréasáin Bunaithe

12 Míonna na Rochtana ar líne

100% Pas nó Aisíoc Ráthaíocht

Exam Day Planner
Praghsáil
Gryfina CIA Iomlán Cúrsa Scrúdaithe Athbhreithniú (Lena n-áirítear Páirteanna 1, 2, agus 3)
Praghas: $427 $357 Taispeáin Cúpón
Lena n-áirítear: 12 Míonna na rochtana ar líne, 2,000+ ceisteanna ilroghnacha, Exam Day Planner, agus Pas nó a Aisíoc Ráthaíocht
Praghas ar chuid Scrúdaithe aonair: $149
---
Gryfin CIA Review Course Info
| | |
| --- | --- |
| Gryfin CIA Review | Strengths |
| 1. | Adaptive Learning Software |
| 2. | 100% Ráthaíocht pas |
| 3. | Easy-to-Use Course Design |
| 4. | Exam Day Planner |
| 5. | Low Cost |
Summary
Reviewer
Review Date
Reviewed Item
Author Rating