Rating cwrs:
★★★★

★
Gryfin CIA Review

is a popular course for many students going through the CIA exam process. The course utilizes a cutting-edge technology that allows you to customize your learning experience.
Adaptive learning technology along with the lowest price tag of any CIA review course on the market, Gryfin is a great match for many types of students.
MANTEISION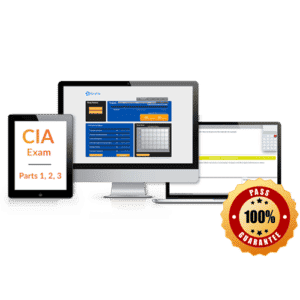 1. Adaptive Learning Software
Gryfin's adaptive learning software will create a study plan specific to your needs. By assessing your answers, Gryfin can build a customized program that focuses on your areas of weakness. The objective is to streamline the studying process so you only target the areas that need more understanding.
Instead of a one-size-fits-all approach, Gryfin CIA Review tailors the course to your learning style. This targeting results in an extremely efficient way to study. The adaptive software trims away the unnecessary information and redundant work so you don't waste any time going over material you've already mastered.
Gryfin mor hyderus yn ei chwrs adolygu ei fod yn cynnig Tocyn neu Ad-daliad Warant. Os ydych yn defnyddio ei chwrs yn ei gyfanrwydd ac nid ydynt yn pasio, bydd y cwmni yn ad-dalu eich arian. Gwnewch yn siŵr eich bod yn edrych ar y gofynion sydd eu hangen i wneud i chi yn gymwys am y cynllun sicrwydd mawr.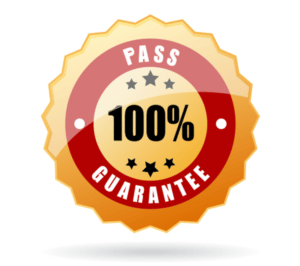 Nid yn unig mae Gryfin Adolygiad CIA yn cynnig Tocyn neu Ad-daliad Warant, ond hefyd mae'n darparu 50% disgownt os byddwch yn penderfynu ail-sefyll y cwrs ar ôl iddo ddod i ben. It's clear that Gryfin takes pride in its software's ability to get you a passing score on the CIA exam.
3. Easy-to-Use Course Design
The clean web design of Gryfin makes this course easy to use. Mae'r dangosfwrdd helpu i wneud y safle cyfan yn hygyrch ac yn eich tywys trwy'r broses gan ei fod yn monitro eich cynnydd. Diolch i ddysgu addasol, Gryfin can provide a study plan that is tailored to your needs. Mae hyn yn golygu y bydd eich cwrs yn paratoi prawf yn cael ei wneud ar gyfer eich defnydd, Nid yw myfyrwyr eraill, sicrhau bod gennych broses astudio llyfn ac customized. Bydd pob sesiwn astudio helpu i bersonoli y cwrs, ei gwneud yn haws i chi ei defnyddio.
4. Cynllunydd Diwrnod Arholiad
This is a great tool used in Gryfin that calculates how many hours you need to study in order to cover all the material and practice before your exam date. All you need to do is input the date of your exam and what days you can study, and then Gryfin will create your personalized preparation strategy.
You will see a detailed plan of how many hours a day you will need to study in order to be ready for the CIA Exam. This will help you avoid stressing out about the logistics of figuring out how you are going to pace your study time. The less headaches the better when it comes to preparing for your test!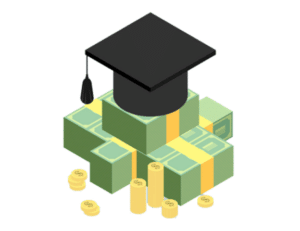 Gryfin is the most affordable comprehensive review course available. The low price will be a very attractive option for you, gan y gall cyrsiau adolygu eraill gyda'r un nodweddion yn fwy na dwywaith y pris Gryfin.
Ychwanegwch yng nghost yr arholiad ei hun ac efallai y byddwch yn cael eich hun yn y twll, siarad yn ariannol, os ydych yn afradlon ar opsiwn mwy drud. Offer gyda gyflwr y dechnoleg dysgu ymaddasol, mae hwn yn gynnyrch uwch-ben â thag pris-pen isaf.
Gryfin wedi gwneud dylunio gwe toriad glân sy'n cymryd allan y wrthdyniadau ac lol arall nad yn hanfodol i astudio ar gyfer y Arholiad CIA. Mae'r dangosfwrdd yn syml ac mae'r safle cyfan yn rhydd o annibendod sy'n eich galluogi i gadw eich nod ar yr hyn sy'n wirioneddol bwysig: gan fynd heibio i'r Arholiad CIA. Mae yna nifer o ddangosyddion eraill sy'n cael eu cyflwyno yn amlwg i chi-mae'n syml i gyfeirio unrhyw un o'r rhaglenni ac offer eu cynnwys wrth astudio. Heb yr holl deniadol ac amlwg, gallwch ganolbwyntio 'n sylweddol ar eich cynnydd a gweld lle y bydd angen i chi wella.
Gryfin yn cynnig amrywiaeth o ostyngiadau. Ar hyn o bryd, ei fod yn cynnig 10% disgownt ar gyfer prynu am y tro cyntaf. Byddwch yn siwr i edrych ar y discounts page for other deals they may be offering.
CON
Gryfin CIA Review is offered online only and does not have video lectures. Since the company believes in adaptive learning, Gryfin provides you with material, tests your knowledge on said material, and then guides you back to the topics that need more work. Gryfin believes including a video lecture would increase unnecessary study time.
Gryfin CIA Review is a great fit for self-motivated learners who will take advantage of the adaptive learning software to optimize their studies. The course becomes a personalized study experience that targets your attention to areas that need to be strengthened. This leads to a more efficient way to study that doesn't require you to go back and review material you've already mastered.
Gryfin would be great for you if you are working full time or have a busy schedule. The course has a lot of flexibility and can adjust to your time constraints. It even offers review courses for each part of the CIA Exam if you don't need the entire exam prep program. onest, gan y gall y meddalwedd yn addasu i unrhyw fath o fyfyriwr, Gall y cwrs adolygu yn gêm wych i bawb.
Gryfin is breaking through the test prep industry and has become a leading choice for many CIA candidates. Gyda meddalwedd cynhwysfawr all addasu i bob defnyddiwr unigol, mae'n cymryd y llwybr astudio personol a gwneud yn fforddiadwy. Ar gost anhygoel o isel, oes cwrs arall yn cymharu wrth gael y bang mwyaf ar gyfer eich Buck.
This company is so confident with its course and your passage of the CIA Exam that it includes a Pass or Refund Guarantee. Gryfin really wants to see you succeed and pass your test on your first try. Dewis y cwrs adolygu iawn yn un o'r camau pwysicaf yn eich proses i fod yn CIA, felly gwnewch yn siŵr eich bod yn dewis un a fydd yn ategu y ffordd yr ydych yn dysgu a'ch ffordd o fyw.
GO TO GRYFIN CIA REVIEW!
---
Crynodeb o Nodweddion y Cwrs
Mwy na 2,000 Cwestiynau Dewis Lluosog

Adolygu Gwe Seiliedig

12 Misoedd Mynediad Ar-lein

100% Pasio neu ad-dalu Warant

Cynllunydd Diwrnod Arholiad
Prisio
Cwrs Adolygu Arholiad Gryfina Llawn CIA (Yn cynnwys Rhannau 1, 2, ac 3)
Price:
$427
$357
Dangos Cwpon
Yn cynnwys:
12 Misoedd y mynediad ar-lein, 2,000+ cwestiynau amlddewis, Cynllunydd Diwrnod Arholiad, a Llwyddo neu Ad-daliad Warant
Pris ar gyfer rhan Arholiad unigol: $149
GO TO GRYFIN CIA REVIEW!
---
Gryfin CIA Review Course Info
| | |
| --- | --- |
| Gryfin CIA Review | Strengths |
| 1. | Adaptive Learning Software |
| 2. | 100% Gwarant Pass |
| 3. | Easy-to-Use Course Design |
| 4. | Cynllunydd Diwrnod Arholiad |
| 5. | Cost isel |
Summary
Reviewer
Review Date
Reviewed Item
Author Rating