Rating corsu:
★★★★

★
Gryfin CIA Review

is a popular course for many students going through the CIA exam process. The course utilizes a cutting-edge technology that allows you to customize your learning experience.
Adaptive learning technology along with the lowest price tag of any CIA review course on the market, Gryfin is a great match for many types of students.
ciucciu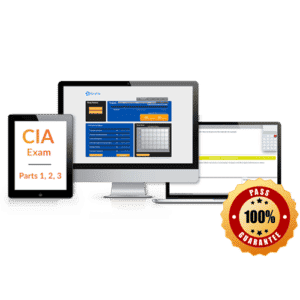 1. Adaptive Learning Software
Gryfin's adaptive learning software will create a study plan specific to your needs. By assessing your answers, Gryfin can build a customized program that focuses on your areas of weakness. The objective is to streamline the studying process so you only target the areas that need more understanding.
Instead of a one-size-fits-all approach, Gryfin CIA Review tailors the course to your learning style. This targeting results in an extremely efficient way to study. The adaptive software trims away the unnecessary information and redundant work so you don't waste any time going over material you've already mastered.
Gryfin is so confident in its review course that it offers a Pass or Refund Guarantee. If you use its course in its entirety and don't pass, the company will refund your money. Make sure you check out the requirements needed to make you eligible for this great assurance plan.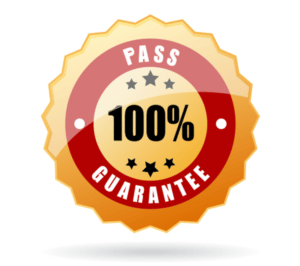 Not only does Gryfin CIA Review offer a Pass or Refund Guarantee, but also it provides a 50% discount if you decide to retake the course after it has expired. It's clear that Gryfin takes pride in its software's ability to get you a passing score on the CIA exam.
3. Easy-to-Use Course Design
The clean web design of Gryfin makes this course easy to use. The dashboard helps make the entire site accessible and guides you through the process as it monitors your progress. Thanks to adaptive learning, Gryfin can provide a study plan that is tailored to your needs. This means that your test prep course will be made for your use, not other students, ensuring you have a smooth and customized studying process. Every study session will help personalize the course, making it easier for you to use.
This is a great tool used in Gryfin that calculates how many hours you need to study in order to cover all the material and practice before your exam date. All you need to do is input the date of your exam and what days you can study, e poi Gryfin hà da creà u vostru strategia preparazione parsunalizatu.
Tu vi vede un pianu info di quantu ore un ghjornu vo vi tuccherà à studià in ordine per esse pronti per u Ginecologia CIA. Stu m'aiuti vo ùn sianu stressing fora di l 'logistica di un millesimu fora cumu vi nni jemu a passu u vostru tempu storia. U menu headaches lu megghiu quandu si veni a s'appronta per u vostru testu!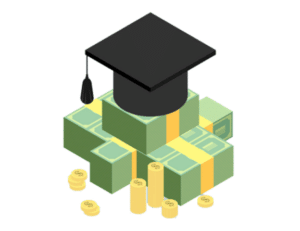 Gryfin hè u più Cosi corsu revue de cumpleta disponibile. U prezzu bassu sarà una funziunalità assai attrattiva di voi, since other review courses with the same features can be more than twice the price of Gryfin.
Add in the cost of the exam itself and you may find yourself in the hole, financially speaking, if you splurge on a more expensive option. Equipped with state of the art adaptive learning technology, this is a higher-end product with a lower-end price tag.
Gryfin has made a clean cut web design that takes out the distractions and other nonsense that is not crucial to studying for the CIA Exam. The dashboard is simple and the entire site is free from clutter allowing you to keep your aim on what's really important: passing the CIA Exam. There are several other indicators that are plainly presented to you—it's simple to reference any of the included programs and tools while studying. Without all the bells and whistles, you can really focus on your progress and see where you will need to improve.
Gryfin offers a variety of discounts. Currently, it is offering a 10% discount for first time purchases. Be sure to check the discounts page for other deals they may be offering.
CON
Gryfin CIA Review is offered online only and does not have video lectures. Dapoi l'impresa cridi a amparera di dire, Gryfin provides you with material, pénuries a vostra canuscenza supra li matiriali, e allura tu nimu daretu à l 'argumenti ca tocca di più u travagliu. Gryfin believes including a video lecture would increase unnecessary study time.
Gryfin CIA Review is a great fit for self-motivated learners who will take advantage of the adaptive learning software to optimize their studies. The course becomes a personalized study experience that targets your attention to areas that need to be strengthened. This leads to a more efficient way to study that doesn't require you to go back and review material you've already mastered.
Gryfin would be great for you if you are working full time or have a busy schedule. The course has a lot of flexibility and can adjust to your time constraints. It even offers review courses for each part of the CIA Exam if you don't need the entire exam prep program. Honestly, since the software can adapt to any type of student, this review course can be a great match for everyone.
Gryfin hè rumpia à traversu l 'industria testu Prep è hè divintatu una scelta difesa di parechji candidati CIA. Cù un prugrammu cumpleta chi ponu mette à ogni individuu me, si d'ripiglià u itinerariu studiu Turismo e cô rènninu Cosi. At un travagliu low cost, senza altru corsu pò cumparari quandu escia u più grosse di a vostra beccu.
Sta cumpagnia hè tantu cunvinta incù u so corsu è u vostru passaghju di u Ginecologia CIA chì include una guaranzia Pass o rimborsu. Gryfin voli veramenti à vede voi farimi è passà u vostru testu nant'à a vostra prima capitulo. Cugliera lu cursu revue de dritta hè unu di i passi più impurtante in a vostra azzione à diventà una CIA, tantu verificate puru tu sceglie unu chì vi Ristorante la manera tu amparà è a vostra vita.
GO TO GRYFIN CIA REVIEW!
---
Riassunto di Lingua Features di u corsu
Più chè 2,000 Multilingua Dumande Zitellu

Web recensione Fundatu

12 Mesi di Access Online

100% Passanu, o marca chì guarantisci

Exam Day Planner
Segretaria
Gryfina Full CIA Ginecologia recensione Course (Includes Furniture 1, 2, e 3)
Prezzo:
$427
$357
Mostra régime
Includes:
12 Mesi di accessu nanu, 2,000+ multiplicità di e quistione scelta, Exam Day Planner, e Pass o marca chì guarantisci
Prezzu di parti individuale Ginecologia: $149
GO TO GRYFIN CIA REVIEW!
---
Gryfin CIA Review Course Info
| | |
| --- | --- |
| Gryfin CIA Review | Strengths |
| 1. | Adaptive Learning Software |
| 2. | 100% guaranzia Pass |
| 3. | Easy-to-Use Course Design |
| 4. | Exam Day Planner |
| 5. | Low Cost |
Summary
Reviewer
Review Date
Reviewed Item
Author Rating