Цру комментарий Gryfin был процесс өсөн курс студенттары имтихан күп популяр cia.. Курс алдынғы технологиялар ҡуллана, уҡытыу мөмкинлектәрен настроить һеҙҙең тәжрибәгә.
Adaptive learning technology along with the lowest price tag of any CIA review course on the market, Gryfin is a great match for many types of students.
Уңай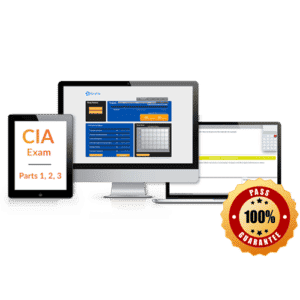 1. Уҡыу Программаһы Менән Тәьмин Итеү Адаптив
Gryfin's adaptive learning software will create a study plan specific to your needs. By assessing your answers, Gryfin can build a customized program that focuses on your areas of weakness. The objective is to streamline the studying process so you only target the areas that need more understanding.
Instead of a one-size-fits-all approach, Gryfin CIA Review tailors the course to your learning style. This targeting results in an extremely efficient way to study. The adaptive software trims away the unnecessary information and redundant work so you don't waste any time going over material you've already mastered.
2. 100% Pass Guarantee
Gryfin is so confident in its review course that it offers a Pass or Refund Guarantee. If you use its course in its entirety and don't pass, the company will refund your money. Make sure you check out the requirements needed to make you eligible for this great assurance plan.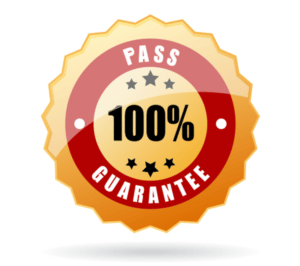 Not only does Gryfin CIA Review offer a Pass or Refund Guarantee, but also it provides a 50% discount if you decide to retake the course after it has expired. It's clear that Gryfin takes pride in its software's ability to get you a passing score on the CIA exam.
3. Easy-to-Use Course Design
The clean web design of Gryfin makes this course easy to use. The dashboard helps make the entire site accessible and guides you through the process as it monitors your progress. Thanks to adaptive learning, Gryfin can provide a study plan that is tailored to your needs. This means that your test prep course will be made for your use, not other students, ensuring you have a smooth and customized studying process. Every study session will help personalize the course, making it easier for you to use.
4. Exam Day Planner
This is a great tool used in Gryfin that calculates how many hours you need to study in order to cover all the material and practice before your exam date. All you need to do is input the date of your exam and what days you can study, and then Gryfin will create your personalized preparation strategy.
You will see a detailed plan of how many hours a day you will need to study in order to be ready for the CIA Exam. This will help you avoid stressing out about the logistics of figuring out how you are going to pace your study time. The less headaches the better when it comes to preparing for your test!
5. Low Cost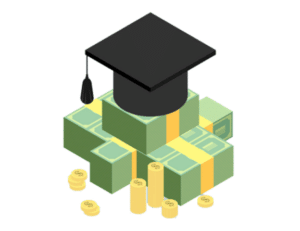 Иң арзаны булып тора туп-тулы курс аңлатма бар Gryfin. Ҡыҙыҡ өсөн хаҡын бик түбән булырға, һеҙҙең вариант, шул уҡ икенсе курсы ике тапҡырға артыҡ булырға мөмкин күҙәтеү функцияларын менән ҡәҙерле Gryfin.
Имтихан хаҡы өҫтәлә, һәм һеҙ үҙенә тишек таба алмай., финанс күҙлегенән ҡарағанда, с, әгәр һеҙ ҡәҙерле варианты ашып китте. Сәнғәт адаптив технология менән йыһазландырылған уҡытыу торошо, был-һуңғы аҙыҡ-түлек менән түбәнге аҙағында ценник.
6. Ябайлығы
Gryfin has made a clean cut web design that takes out the distractions and other nonsense that is not crucial to studying for the CIA Exam. The dashboard is simple and the entire site is free from clutter allowing you to keep your aim on what's really important: passing the CIA Exam. There are several other indicators that are plainly presented to you—it's simple to reference any of the included programs and tools while studying. Without all the bells and whistles, you can really focus on your progress and see where you will need to improve.
7. Ташламалар
Gryfin offers a variety of discounts. Currently, it is offering a 10% discount for first time purchases. Be sure to check the discounts page for other deals they may be offering.
CON
Юҡ, Лекцияләр Видео
Gryfin CIA Review is offered online only and does not have video lectures. Сөнки компанияһы тип һанай, адаптивные өйрәтеү, Gryfin provides you with material, тикшерә һеҙҙең белемегеҙ был материалы, ә һуңынан ебәрә һеҙҙе мөрәжәғәт итеүе менән күберәк эшләргә кәрәк. Gryfin believes including a video lecture would increase unnecessary study time.
Идеально Ҡулланыусылар
Gryfin CIA Review is a great fit for self-motivated learners who will take advantage of the adaptive learning software to optimize their studies. Курс әүерелә персонализированная тәжрибәһе өйрәтеү маҡсат итеп ҡуйған Һеҙҙең иғтибар өлкәләрҙә торған булырға тейеш арттырылды. Был килтерә ысулы артыҡ тикшеренеүҙәр, ул талап итмәй, һеҙҙән өсөн ҡайтырға һәм ҡайтанан ҡарарға материалы, ул һеҙ've уҡ үҙләштергән.
Gryfin would be great for you if you are working full time or have a busy schedule. Курс оло ия гибкость мөмкин приспособиться к һеҙҙең ваҡыт етмәү. Ул хатта курстары тәҡдим итә буйынса комментарий һәр өлөшөндә имтихан cia, әгәр һеҙгә ҙә кәрәк, бөтә программа, әҙерләү имтиханға. Honestly, since the software can adapt to any type of student, this review course can be a great match for everyone.
Минең Тәҡдим,
Gryfin is breaking through the test prep industry and has become a leading choice for many CIA candidates. With a comprehensive software that can adapt to each individual user, улар эшләй ала һәм уны һәр шәхси маршрут. Түбән хаҡтар буйынса невероятно, максималь килем алыу курсы менән сағыштырыр башҡа бер ниндәй ҙә аҡса сарыф.
Хатта үҙе был компанияға ышаныуы һәм цру имтиханы барышын уны үткәс, ул үҙ эсенә пропуск йәки аҡсаларҙы ҡайтарыуҙа гарантия. Gryfin ысынлап та ла телисез, һеҙ тест үтә һәм уңышҡа өлгәшеү өсөн һеҙ тәүге аҙым. ЦРУ аңлатма дөрөҫ курс һайлау процесында үҫешенең иң мөһим аҙымдарҙың береһе булып тора., so make sure you choose one that will compliment the way you learn and your lifestyle.
---
Резюме һис шикһеҙ үҙенсәлектәре
More than 2,000 Multiple Choice Questions

3 Digitally Integrated Reference Books (Бер өлөшө 1, 2, һәм 3)

Web Based Review

12 Months of Online Access

100% Pass or Refund Guarantee

Exam Day Planner
Хаҡ төҙөү
Gryfin CIA Exam Review Full Course (Үҙ Эсенә Алған Өлөшө 1, 2, һәм 3)
Бәйәһе: $427 $357 Show Coupon
Үҙ эсенә ала: 12 Months of online access, 2,000+ multiple choice questions, Exam Day Planner, digitally integrated reference book for all parts of the CIA Exam, and Pass or Refund Guarantee
Price for individual Exam part: $149
---
Gryfin CIA Review Course Info
| | |
| --- | --- |
| Цру комментарий Gryfin | Strengths |
| 1. | Уҡыу Программаһы Менән Тәьмин Итеү Адаптив |
| 2. | 100% Pass Guarantee |
| 3. | Easy-to-Use Course Design |
| 4. | Exam Day Planner |
| 5. | Low Cost |
Summary
Reviewer
Review Date
Reviewed Item
Author Rating