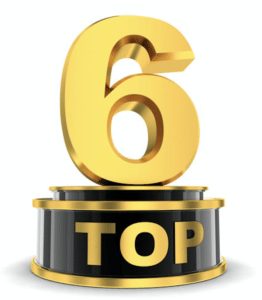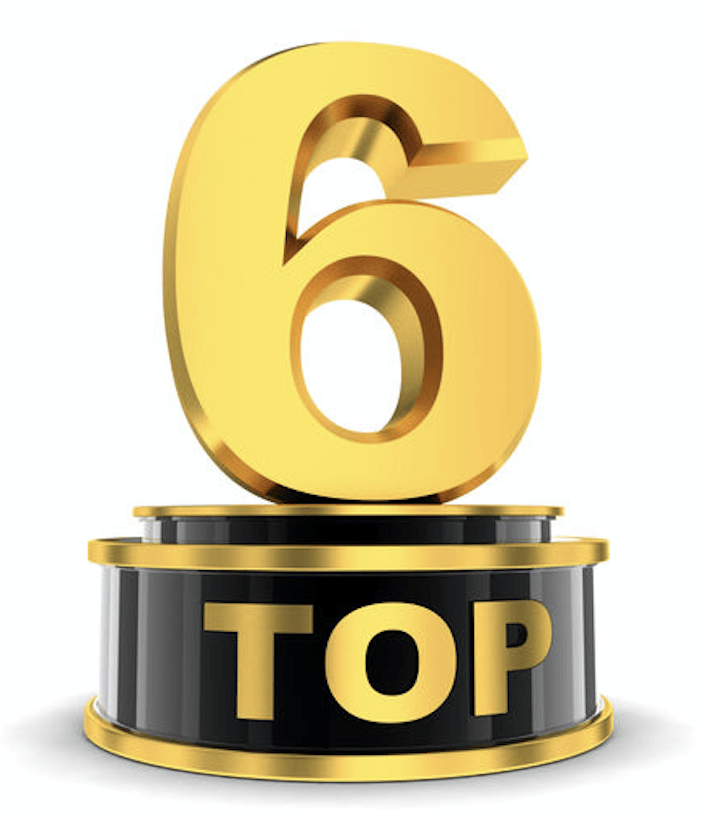 If becoming a Certified Internal Auditor is in your future, the best thing you can do to ensure your success is find a solid CIA Review Course. With the countless CIA course options out there, it's hard to identify which CIA study materials will best help you in preparing for the exam.
So here's the good news – I have personally tested every major CIA exam prep course on the market so you don't have to! The CIA course comparison chart below will help you figure out which course best fits your needs.
Make an informed decision and don't waste time! Use my comparison chart and individual CIA review breakdowns to significantly cut your study time and pass faster!
Here are the Top 6+ Best Certified Internal Auditor (CIA) Exam Review Courses & Online Study Materials of 2019 [UPDATED May 2019]

:
Mga pagraranggo
#1
#2
#3
#4
#5
#6
CIA Exam Courses
PANGKALAHATANG RATING
COMPANY
PRICE

$495

$895

$1,800+

PRACTICE QUESTIONS

5,300

3,500

3,700+

N / A

3,100

MONEY BACK garantiya

FINANCING OPTIONS

Walang limitasyong ACCESS

12 Buwan

18 Buwan

18 Buwan

12 o 24 Buwan

CUSTOMER SERVICE

Personal Tagapayo
Telepono & email Support

Telepono, Email and
Lead Instructor Support

READ MY FULL PAGSUSURI
Makapagsimula
Surgent CIA Review (Ranggo: #1)
PANGKALAHATANG RATING: ★★★★★

A.S.A.P. Technology: Surgent uses their best in class technology to effectively craft customized practice tests for each student.

Study Planner: This tool integrated into your dashboard helps you determine exactly how much time you'll need to spend preparing to ace the CIA Exam.

Your Daily Surge: This helpful feature provides daily updates to your study plan.

Walang Audio o Video Lektura: Unfortunately, Surgent includes no audio or video lectures in their CIA prep program.
Surgent Frequently Asked Questions
Q: How many practice questions does Surgent offer?
A: There are roughly 2,000+ practice questions in Surgent's CIA review program.
Q: Does Surgent offer a guarantee?
A: Oo! Students who take their course and fail to pass their CIA exam will get their money back.
Bottom Line: Surgent created a CIA prep course that is designed to be a natural part of a student's lifestyle. From the start, their A.S.A.P. technology allows students to study from material that's tailor-made for them. The daily updates ensure that they never have a day with nothing to do.

In addition to the regular updates, a detailed study planner helps to guide each day of education so no time is wasted. This makes Surgent an excellent study companion but it would still be nice for them to include any kind of video or audio content to appease auditory or visual learners.
Wiley CIA Review (Ranggo: #2)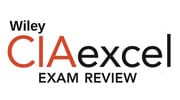 PANGKALAHATANG RATING: ★★★★★

mobile App: Wiley is one of the few companies in this group that offers a mobile app to make studying on-the-go more convenient.

Napakalaki Test Bank: The Wiley CIA Test Bank includes enough practice questions to create unlimited customizable practice tests to track your progress.

Walang Video Lektura o Live Instruction: This online course does not include lectures or access to live instructors for students.

Walang App para sa Android: Android users are out of luck if they want the convenience of studying from their tablet or phone.
Wiley Frequently Asked Questions
Q: How many practice questions does Wiley provide?
A: Wiley has over 5,300 practice questions that students can answer on their mobile phone or desktop.
Q: Does Wiley offer a guarantee?
A: Wiley has a ten-day return policy for unsatisfied students but no pass guarantee.
Bottom Line: For students looking to study while they're on the go, Wiley's prep course offers an appealing package. For starters, the fact that they include a mobile app for students to answer practice questions on the go already distinguishes them from many of their competitors. It's just a shame that it isn't offered on Android devices at this time.

On the bright side, the thousands of practice questions provided by Wiley are still accessible on other devices and extremely helpful for understanding core exam concepts. With that being said, the inclusion of live instructors or video lectures would push this course from being simply good to being truly great.
Gleim CIA Review (Ranggo: #3)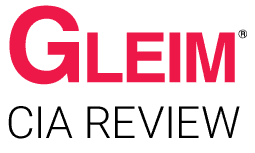 PANGKALAHATANG RATING: ★★★★★

Course Kasama Personal Tagapayo: Kung ikaw ay sumali sa prep courses Gleim ni, hindi mo na kailangan na magbayad para sa isang tagapag-alaga dahil ang bawat mag-aaral ay bibigyan ng kanilang sariling tagapayo!

Malaking Tanong Bank: Students can use Gleim's large test bank to create custom practice tests, making their study sessions more efficient.

Magagamit sa Espanyol: Review course Gleim ay magagamit na ngayon din sa Espanyol, with practice questions available for bilingual students.

Final Review Exam: Nag-aalok mag-aaral Ang Exam eensayo mode ng pagkakataon upang maghanda sa isang nakakompyuter test na halos kapareho sa mga aktwal na CIA exam.
Gleim Frequently Asked Questions
Q: How many practice questions does Gleim provide?
A: Gleim offers CIA prep students a pool of over 3,000 practice questions to create their own practice tests.
Q: Does Gleim offer a guarantee?
A: Although they don't offer a money-back guarantee, Gleim has an Access Until You Pass Guarantee for their Premium review course.
Bottom Line: Gleim knocks it out of the park with their CIA prep course. The assistance and insight that can be gained through the assistance of their personal counselors cannot be overstated. Their Final Review is also instrumental in guaranteeing students' success since it can accurately prepare them for the real thing.

Aside from this, Gleim ensures that students will have no shortage of study material with their huge pool of practice questions. Even students who don't speak English as their first language can benefit from all of these features since all course material is also available in Spanish. For these reasons, it's a no-brainer that Gleim would get our pick for the best CIA review course money can buy!
Powers Resources CIA Review (Ranggo: #4)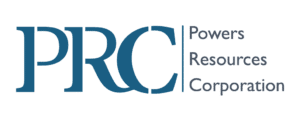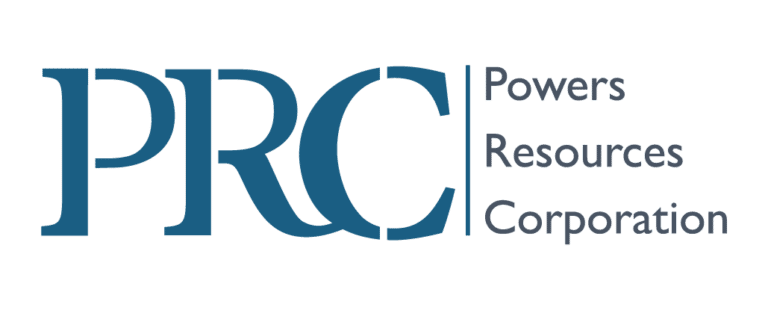 PANGKALAHATANG RATING: ★★★★★

Practice Tanong:
PRC provides you with more than 3,700 multiple choice practice questions AND explanations to why each answer is either correct or incorrect. You will be able to write notes and compile new test sessions with your marked, incorrect, or unattempted questions.

flashcards: Instead of having to pay extra for flashcards, PRC includes over 2,800 e-flashcards. You will be able to organize them by high, medium, and/or low priority. And, there's space for you to keep notes!


Mock Exams: At the end of every CIA Part, you will have two mock exams where you can practice all you've learned in a way that mimics the real CIA exam. This is essential when you are conducting your final review and want to practice your understanding in a real CIA exam layout and functionality.


No Video Lectures: PRC does not have any video lectures. You must read the textbook in order to review the material, which is not ideal for visual learners.

Bottom Line: Powers Resources is a fantastic companion program to an aspiring CIA student's study program. With thousands of practice questions and flashcards, you may not even miss the absent video lectures.

IIA CIA Learning System (Ranggo: #5)

PANGKALAHATANG RATING: ★★★★★

Flexible Program: IIA's self-study Full Kit includes two full years of access to the course and all the study materials for all 3 bahagi ng CIA exam.

Online Tools Study: Interactive online tools help students determine what they should be studying as well as identify their strengths and weaknesses.

Mamahaling: Ang CIA Learning System ay isa sa mga mas mahal na mga kurso sa merkado, and you don't get a whole lot for the money.

Limited Demo at Mahina Analytics: Kahit na may isang libreng demo, you won't get access to all parts of the course through it.
IIA Frequently Asked Questions
Q: What are IIA's support options?
A: Students can reach out for support by contacting IIA through email, social media, phone, fax, or physical mail.
Q: Does IIA offer other certification courses?
A: Oo! IIA offers training for CGAP, CFSA, CCSA, and many others.
Bottom Line: In order to reduce anxiety and allow students to take their time, the IIA's study program offers a long access period and intuitive online study tools. It's very structure is designed to offer the most stress-free and casual experience with the aid of their excellent study tools.

But even when considering how nice these features are, it may still be very tough for students on a tight budget to justify paying the high price of this course. Worst of all is the fact that IIA's demo is limited and won't really offer a full view of what their course provides. Still, it's certainly worth consideration for students who are worried about panic attacks.

Lambers CIA Review (Ranggo: #6)

PANGKALAHATANG RATING: ★★★★★

DVD Lektura: Lambers CIA review ay isa sa mga lamang ang kurso na kabilang ang mga video ng pagsasanay para sa lahat 3 mga bahagi ng pagsusulit, available as a downloadable DVD series.

Review Audio: Lambers nagbibigay ng serbisyo sa mga nag-aaral na audio visual sa pamamagitan ng pagbibigay ng isang audio course bukod sa DVD lektura, tanong na kasanayan, at pagsubok na kasanayan.

Presyo: Ito ay isang lubhang mamahaling course. Ikaw ay magbabayad $1,800 para lang sa mga DVD at mga Test Prep Software.

Lipas na sa panahon Teknolohiya at Site: Impormasyon sa Lambers website ay hindi na napapanahon at ang dashboard kurso ay malinaw naman hindi ay muling idisenyo sa maraming mga taon.
Lambers Frequently Asked Questions
Q: Does Lambers offer a guarantee?
A: Oo! Lambers offers a No Pass, No Pay Guarantee on all their CIA review materials.
Q: Does Lambers offer CIA tutoring?
A: For an extra fee, students can purchase an "Ask The Expert" package with one-on-one instruction.
Bottom Line: Auditory and visual learners will appreciate the video and audio content provided by Lambers CIA review. And those few individuals who still use physical media such as DVD will appreciate the included training discs. Gayunman, this heavy reliance on outdated course technology can turn off a lot of prospective students.

Something else that might scare off potential students is Lambers' price. When considering just how outdated some of these learning materials are, it's going to be difficult to justify the higher than average cost. Gayunman, there is still a lot of merit to this program and it makes for a useful resource to aspiring CIAs.

Additional Resources to Get You On the Right Track
Not sure you want to become an Certified Internal Auditor? Don't worry, I've got your back! You can check out my CIA vs CPA comparison to find out which is a better fit. Din, learn more about other Accounting and Finance certifications: Certified Public Accountant prep courses at Enrolled Agent review courses and put your future on the right track! If you have any specific CIA questions, just drop a comment below and I'll personally help you find the right course for you!
---
Buod
Reviewer
Review Date
Reviewed Item
Author Rating