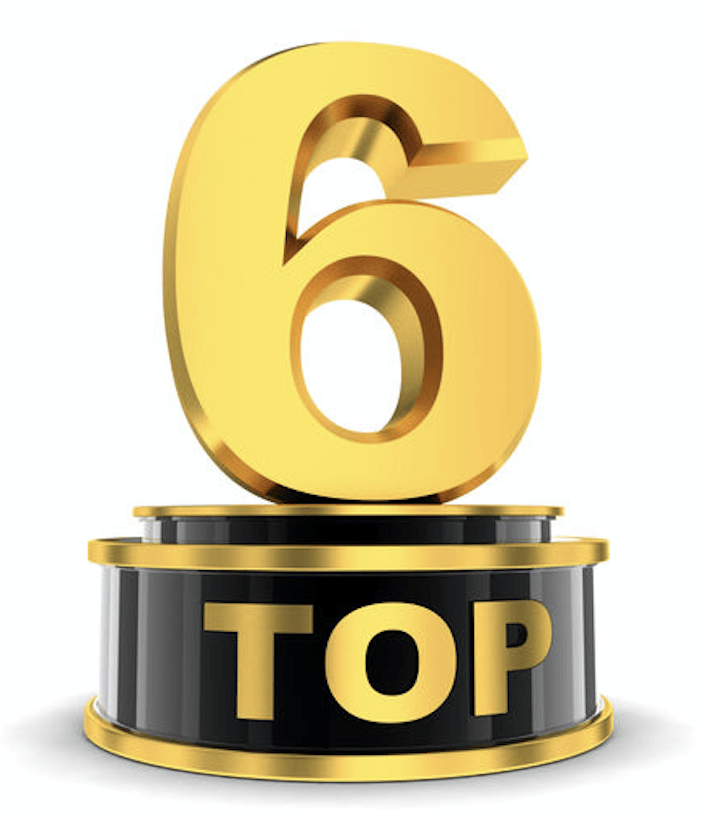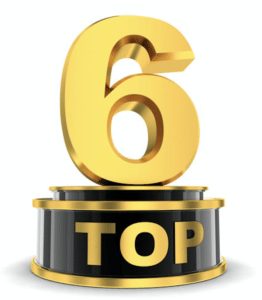 If becoming a Certified Internal Auditor is in your future, the best thing you can do to ensure your success is find a solid CIA Review Course. With the countless CIA course options out there, it's hard to identify which CIA study materials will best help you in preparing for the exam.
So here's the good news – I have personally tested every major CIA exam prep course on the market so you don't have to! The CIA course comparison chart below will help you figure out which course best fits your needs.
Make an informed decision and don't waste time! Use my comparison chart and individual CIA review breakdowns to significantly cut your study time and pass faster!
The Top 5 Best Certified Internal Auditor (CIA) Exam Review Courses & Study Materials of 2019 [Updated: Nëntor 2019]
Surgent CIA Review (Gradë: #1)
Vlerësimi i përgjithshem: ★★★★★

A.S.A.P. Technology: Surgent uses their best in class technology to effectively craft customized practice tests for each student.

Study Planner: This tool integrated into your dashboard helps you determine exactly how much time you'll need to spend preparing to ace the CIA Exam.

Your Daily Surge: This helpful feature provides daily updates to your study plan.

Asnjë Leksione audio ose video: Unfortunately, Surgent includes no audio or video lectures in their CIA prep program.
Surgent Frequently Asked Questions
Q: How many practice questions does Surgent offer?
A: There are roughly 2,000+ practice questions in Surgent's CIA review program.
Q: Does Surgent offer a guarantee?
A: Po! Students who take their course and fail to pass their CIA exam will get their money back.
Bottom Line: Surgent created a CIA prep course that is designed to be a natural part of a student's lifestyle. From the start, their A.S.A.P. technology allows students to study from material that's tailor-made for them. The daily updates ensure that they never have a day with nothing to do.

In addition to the regular updates, a detailed study planner helps to guide each day of education so no time is wasted. This makes Surgent an excellent study companion but it would still be nice for them to include any kind of video or audio content to appease auditory or visual learners.
Surgent CIA Review Discounts & Promo Codes
Wiley Rishikimi i CIA-s (Gradë: #2)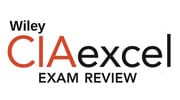 Vlerësimi i përgjithshem: ★★★★★

Mobile App: Wiley is one of the few companies in this group that offers a mobile app to make studying on-the-go more convenient.

Madh Test Banka: The Wiley CIA Test Bank includes enough practice questions to create unlimited customizable practice tests to track your progress.

Nuk ka Video Ligjëratat apo Udhëzim Jetojnë: This online course does not include lectures or access to live instructors for students.

Asnjë App për Android: Android users are out of luck if they want the convenience of studying from their tablet or phone.
Wiley Frequently Asked Questions
Q: How many practice questions does Wiley provide?
A: Wiley has over 5,300 practice questions that students can answer on their mobile phone or desktop.
Q: Does Wiley offer a guarantee?
A: Wiley has a ten-day return policy for unsatisfied students but no pass guarantee.
Bottom Line: For students looking to study while they're on the go, Wiley's prep course offers an appealing package. For starters, the fact that they include a mobile app for students to answer practice questions on the go already distinguishes them from many of their competitors. It's just a shame that it isn't offered on Android devices at this time.

On the bright side, the thousands of practice questions provided by Wiley are still accessible on other devices and extremely helpful for understanding core exam concepts. With that being said, the inclusion of live instructors or video lectures would push this course from being simply good to being truly great.
Wiley CIAexcel CIA Review Discounts & Promo Codes