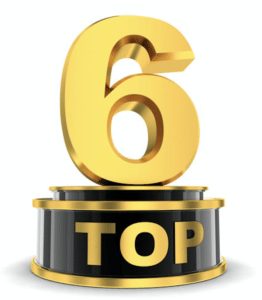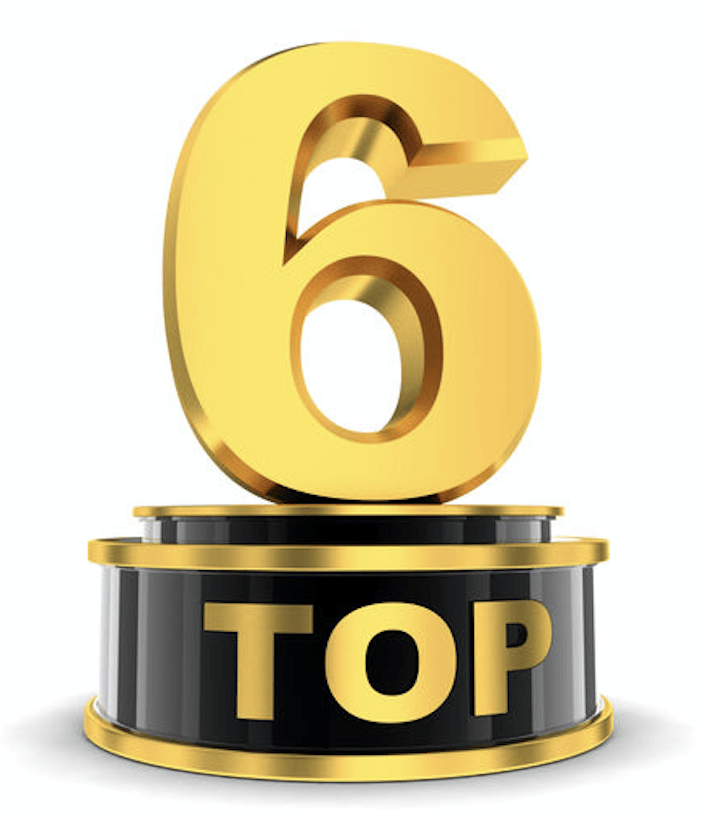 If becoming a Certified Internal Auditor is in your future, the best thing you can do to ensure your success is find a solid CIA Review Course. With the countless CIA course options out there, it's hard to identify which CIA study materials will best help you in preparing for the exam.
So here's the good news – I have personally tested every major CIA exam prep course on the market so you don't have to! The CIA course comparison chart below will help you figure out which course best fits your needs.
Make an informed decision and don't waste time! Use my comparison chart and individual CIA review breakdowns to significantly cut your study time and pass faster!
Top CIA Review Course Comparisons & Nyiaj cheb
CIA cov tub ntxhais
Kev kawm
RANKINGS
#1
#2
#3
#4
#5
#6
ZUAG QHIA TAG NRHO
NTSUAM XYUAS
NIAJ HNUB
Gleim CIA saib
Powers Resources CIA Review
Gryfin CIA Review
Wiley CIA saib
CIA Qhov System kawm ntawv
lambers CIA review
NQE
$949

$902

$495

$396


Show Coupon
$427

$357


Show Coupon
$375

$319


Show Coupon
$895
$1,800+
XYAUM
LUS NUG
3,000
3,700+
2,000+
5,300
TSIS TXUAM NROG
3,100
YEES DUAB
LECTURES
ROV LOS SAIB DUA LUB
THAUM KAWG
Yog – $700 Ntxiv
NYIAJ ROV QAB
GUARANTEE
UNLIMITED
SAIB
18 Lub hli
18 Lub hli
12 Lub hli
12 Lub hli
12 los sis 24 Lub hli
NEEG
KEV PAB
Tus pab tswv yim
Xov tooj & Tug
Yug
Xov tooj, Email and Lead Instructor Support
Xov tooj, Email and Live Chat Support
NYEEM MY
TSOM XAM TAG NRHO
Nyeem daim ntawv qhia txog kev soj ntsuam
Nyeem daim ntawv qhia txog kev soj ntsuam
Nyeem daim ntawv qhia txog kev soj ntsuam
Nyeem daim ntawv qhia txog kev soj ntsuam
Nyeem daim ntawv qhia txog kev soj ntsuam
Nyeem daim ntawv qhia txog kev soj ntsuam
PIB
START NOW
START NOW
START NOW
START NOW
START NOW
START NOW
Gleim CIA saib (Plaws: #1)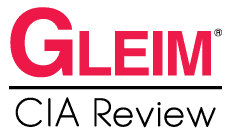 ZUAG: ★★★★★

Thiab thaum kawg yog tawm tswv yim hauv tej: Yog koj zwm npe rau lub Gleim prep kev kawm, koj yuav tsis tau them rau ib pab qhia vim hais tias txhua tus menyuam kawm ntawv yog muab lawv tus kheej kawg tswv yim. Koj tus counselor yuav nrog koj tsim ib lub hom phiaj kawm thiab teb cov lus nug uas koj muaj txog kev soj ntsuam CIA los sis kawm ntawv. Hu rau koj lub tswv yim ntawm cov xov tooj los yog email thaum twg koj xav tau ib pab tes.

Nyiaj hauv tuam txhab loj nug: Gleim lub chav hauv internet no 3,000+ ntau cov lus nug xaiv thiab kawm ntawv siv tau lub sij hawm thaum loj loj ntawd tsim kev cai siv tshuaj ntsuam. Koj yuav lim tau xyaum lus nug los ntawm cov xov tooj thiab hom, los yog tshem tawm cov lus nug uas koj twb twb teb rau koj kom koj kawm ntau. Lus qhia ntxiv txog cov lus teb yuav tsum tso.

Muaj lus Mev: Gleim tus xyuas thiab thaum kawg yog tam sim no kuj muaj nyob rau hauv lus Mev. Yog koj muaj tswv yim yuav tsum CIA tub ntxhais Mev, kev txiav txim zoo rau qhov xyaum nrog Mev kawm ntawv npaj rau koj tus kheej zoo. Siv cov lus nug yuav pom hauv English thiab lus Spanish.

Kev soj ntsuam xyuas: Rehearsal tub ntxhais hom muaj menyuam kawm ntawv lub sijhawm los npaj rau tus menyuamkawm test uas zoo zoo tib yam rau sij CIA tub ntxhais. Muab nws tsawg kawg yog ib lub lis piam ua ntej hnub koj sij mus ntsuam xyuas hniav. Nws simulates cov tub ntxhais nyob tau xws li 100 multiple-Choice lus nug uas yuav tsum ua kom tiav nyob rau 3.5 teev. Qhov no yog muaj zoo tiab rehearsal tau ntau hnub!
Powers Resources CIA Review (Plaws: #2)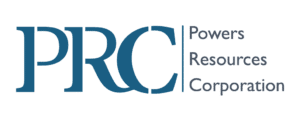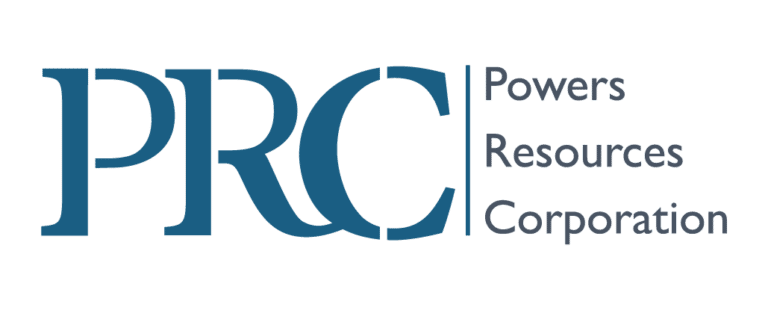 ZUAG: ★★★★★

Siv cov lus nug:
PRC provides you with more than 3,700 multiple choice practice questions AND explanations to why each answer is either correct or incorrect. You will be able to write notes and compile new test sessions with your marked, incorrect, or unattempted questions.

Flashcards:
Instead of having to pay extra for flashcards, PRC includes over 2,800 e-flashcards. You will be able to organize them by high, medium, and/or low priority. And, there's space for you to keep notes!

Mock Exams:
At the end of every CIA Part, you will have two mock exams where you can practice all you've learned in a way that mimics the real CIA exam. This is essential when you are conducting your final review and want to practice your understanding in a real CIA exam layout and functionality.

No Video Lectures:

PRC does not have any video lectures. You must read the textbook in order to review the material, which is not ideal for visual learners.
Gryfin CIA Review (Plaws: #3)

ZUAG: ★★★★★

Adaptive Learning: Gryfin offers an adaptive program that automatically adjusts to make sure you focus on key strengthening opportunities by testing you with more questions in areas you can grow the most.

Low Cost: Gryfin offers an affordable solution to your test review needs. The price is coupled with a pass guarantee and email support, which makes this package an even better deal.

100% Pass Guarantee: Gryfin offers a unique pass or refund guarantee. In addition to the pass guarantee, if your subscription runs out while you're studying, you can re-purchase the course at a 50% discount.

No Video Lectures: Gryfin CIA Review is offered online only and does not have video lectures. Since the company believes in adaptive learning, Gryfin provides you with material, tests your knowledge on said material, and then guides you back to the topics that need more work.
Wiley CIA saib (Plaws: #4)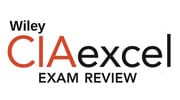 ZUAG: ★★★★★

Txawb App: Wiley yog ib qhov ob peb tuam txhab uas muag no pab pawg neeg uas muaj ib tug mobile app kom kawm rau-tus-mus saib ntxiv rau cov neeg tau nrog ib tug iPhone los sis iPad. Me nyuam kawm ntawv muaj peev xwm tsim ntawv teev lus ceeb toom kom lawv cim cov ntsiab tseem ceeb, bookmark tej khej, mus nrhiav ntawm lo lus tseem ceeb, lawv yog wherever thiab tav twg lawv muaj sij hawm.

Nyiaj hauv tuam txhab loj loj ntawd: Wiley CIA mus txhab cia nyiaj muaj ntau tshaj 5,300 yog muaj lus nug thiab lus teb nyob rau hauv tag nrho rau tag nrho peb yam uas cov tub ntxhais. Siv lub sij hawm thaum xeem tsim unlimited, siv cov customized uas mus thiab teev koj cov kev kawm thiab kev ua tau zoo. Koj yuav zwm npe kom tau 24 teev tsis pub, siv lub sij hawm thaum kuaj sim rau koj tus kheej unlimited.

Tsis muaj Video Lectures los yog cov kev qhia ntawv nyob: No hauv internet thiab thaum kawg tsis muaj lectures nkag mus instructors rau cov me nyuam uas xav tau kev pab ntxiv los yog ntau dua ntxiv txog lus qhia. Me nyuam kawm ntawv yuav tsum tau them cov khoom nyob hauv cov phau ntawv thiab muab cov lus nug siv lawv tus kheej thiab cia siab rau cov lus teb muab hais tej teeb meem los yog muaj lus nug.

Tsis muaj App rau hauv: Hauv cov neeg siv cov koob hmoov yog hais tias lawv xav kom zoojyim rau kev kawm los ntawm lawv cov ntsiav tshuaj los yog hu xov tooj nrog ib saab app, vim tus mobile app yeej tsuas muaj li iOS no.
IIA CIA kawm System (Plaws: #5)

ZUAG: ★★★★★

Saj zawg zog qhov kev pab cuam: Yog ib tus perks ntawm kev pab cuam no yog lub sij hawm ntev mus saib. Lub self-study tag nrho cov khoom xws li ob daim ntawv qhia txog xyoo ntaub ntawv mus rau lub chav thiab tag nrho cov kawm txaus rau txhua tus 3 qhov ntawm tub ntxhais CIA. Qhov no txhais tau tias koj yuav faib tau qhov khoom ntawd thiab siv koj cov sij hawm npaj yuav mus ib qhov rau tub ntxhais ntawm koj tus kheej pace.

Nyob rau hauv txoj kev tshawb caj: Cuab yeej hauv internet sib tham sib pab txiav txim seb lawv yuav tsum tau kawm cov. Ib qhov ntawv twv ua ntej pub rau cov me nyuam kawm ntawv qhia hais tias cov kev txawj thiab weaknesses thiab cov SmartStudy feature yuav siv tau los ua ib tug tswv yim ntawm txoj kev tshawb. Tus noog qhov kawg ntawm txhua tshooj thiab tom qab qhov kev tshuaj ntsuam qhia ntau npaum li cas qhia koj twb memorized dab tsi koj yuav tsum tau siv sijhawm ntau sij hawm thiab rov xyuas dua.

Kim: Lub kaw lus CIA kev kawm yog ib nyuag kim zog nwg rau cov lag luam, koj cia li tsis tau uas ntau rau koj cov nyiaj. Qhov nta tshaj li uas muaj nyob rau hauv feem ntau competitors vim tsis' kev kawm ua kom yooj yim nrhiav pov thawj rau cov $875 nqi lossis.

Demo xwb thiab tsis Analytics: Txawm hais tias ib tug dawb demo, koj yuav tsis tau cov ntawv thoob tus. Koj nqa tau ib ntus, ua ncig xyuas lub chaw thiab cov nta thiab tus ib nyuag ntsia ntawm thiab piv txwv cov tshooj ntawv. Tswv yim rau txoj kev kawm thiab kev nruam ntej los kuj tsuas siv, Txawm tias muaj qee yam hauv internet diagnostic cuab yeej uas yuav pab tau koj taw compound ceeb thiab weakest.
KAWM TXOG QHOV SYSTEM KAWM NTAWV CIA
lambers CIA review (Plaws: #6)

ZUAG: ★★★★★

DVD Lectures: Lambers CIA saib yog nwg tsuas sib hais uas muaj kev kawm yeeb yaj duab rau tag nrho ib 3 qhov ntawm tub ntxhais. Cov no muaj ua video koob los yog raws li cov tshooj lus downloadable iPod DVD. Txhua zaj lus qhia yog qhia los ntawm tus txij txog tej thiab yuav siv sij hawm txog 60 feeb. Saib raws li teeb meem 175,000 yog solved step ntawm step, thiab recordings xyuas ntau npaum li koj yuav tsum to taub lub ntsiab.

Rov los saib dua lub: Lambers caters audio-visual tus menyuam kawm ntawm Self ib lub yam dabtsi ntxiv rau DVD lectures, siv cov lus nug, thiab kuj siv cov kev ntsuam xyuas. Lambers suab Courseware pab raws li ua tau kawm ntxiv. Thaum kawg hais no suav CDs rau ces mus rau koj lub computer yuav ces yuav synced iPods lossis MP3 portable players.

Nqe: Qhov no yog ib qho kim heev thaum kawg. Koj yuav tau them $1,800 rau qhov DVDs xwb thiab cov xeem Prep Software (nrog rau txoj kev tshawb ntaub ntawv rau tag nrho peb yam uas cov tub ntxhais). Txhua feature ntxiv yog luv nqi nyias, qab hau hais tias koj yuav tau siv sijhawm thiab $2,500 tau cov kev xaiv thaum kawg.

Siv tshuab outdated thiab kev kawm ntawv: Yog cov ntaub ntawv rau hauv lub website Lambers outdated thiab cov chav dashboard lawm obviously tsis tau redesigned ntau xyoo. Yog hais tias koj tsis saib xyuas txog kev siv lub tshuab tseeb, cov nplooj ntawv thiab thaum kawg yog tej qhov chaw, tiam sis ib co menyuam kawm ntawv tej zaum yuav xav heev npaum li cas cov ntaub ntawv thiab cov ntaub ntawv kawm cov tshiab muab xav tias old-fashioned rau lub site, dvds, thiab suab.
KAWM TXOG TXOJ KEV ROV XYUAS CIA LAMBERS

Best CIA Review Courses Breakdown
| Kev kawm CIA Prep | Siv cov lus nug | Nqe |
| --- | --- | --- |
| Gleim CIA saib | 3,000 | $902 |
| PRC CIA | 3,700+ | $495 |
| Gryfin CIA Review | 2,000+ | $357 |
| Wiley CIAexcel | 5,300 | $319 |
| CIA Qhov System kawm ntawv | TSIS TXUAM NROG | $895 |
| lambers CIA review | 3,100 | $1,800 |
Additional Resources to Get You On the Right Track
Not sure you want to become an Certified Internal Auditor? Don't worry, I've got your back! You can check out my CIA vs CPA comparison to find out which is a better fit. Also, learn more about other Accounting and Finance certifications: Certified Public Accountant Courses, Certified Financial Analyst Courses, thiab Tus neeg saib xyuas muaj npe kawm and put your future on the right track! If you have any specific CIA questions, just drop a comment below and I'll personally help you find the right course for you!
Txoj kev
Reviewer
Review Date
Reviewed Item
Zoo tshaj kev kawm CIA saib
Author Rating