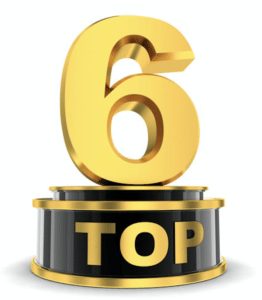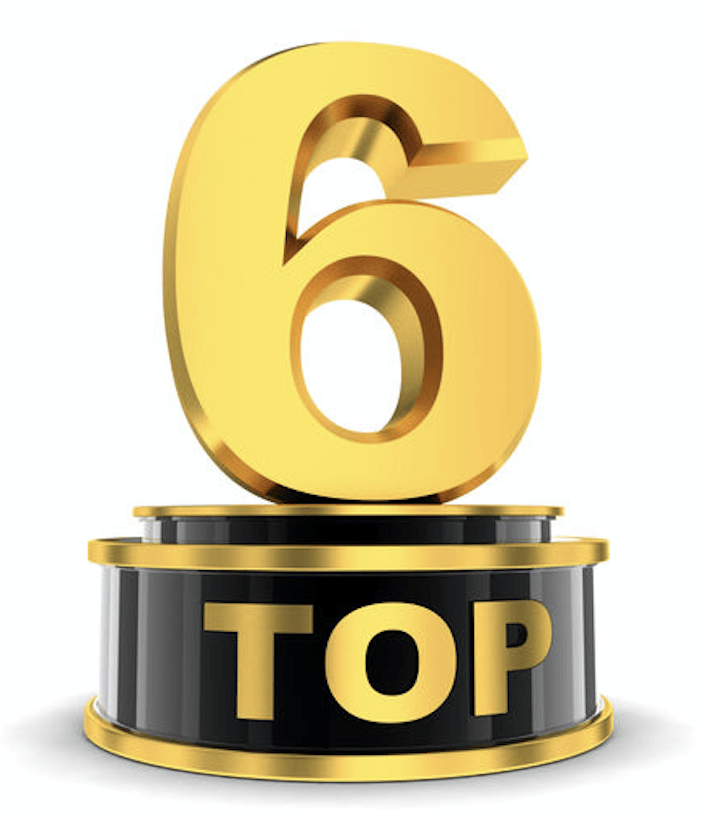 If becoming a Certified Internal Auditor is in your future, the best thing you can do to ensure your success is find a solid CIA Review Course. With the countless CIA course options out there, it's hard to identify which CIA study materials will best help you in preparing for the exam.
So here's the good news – I have personally tested every major CIA exam prep course on the market so you don't have to! The CIA course comparison chart below will help you figure out which course best fits your needs.
Make an informed decision and don't waste time! Use my comparison chart and individual CIA review breakdowns to significantly cut your study time and pass faster!
Compare the Top 6 Best CIA Exam Prep Courses & Discounts of 2018 Below:
CIA udomo oro
Courses
RANKINGS
#1
#2
#3
#4
#5
#6
OVERALL
Rating
COMPANY
Gleim CIA Review
Wiley CIA Review
Gryfin CIA Review
Powers Resources CIA Review
CIA Learning System
Lambers CIA Review
Ahịa
$949

$902

$375

$319


Show Coupon
$427

$357


Show Coupon
$495

$396

$895
$1,800+
PRACTICE
QUESTIONS
3,000
5,300
2,000+
3,700+
N/A
3,100
VIDEO
okwu
Audio Review
N'EZIE
Ee – $700 Extra
Ego Back
-ekwe nkwa
Unlimited
ACCESS
18 ọnwa ole na
12 ọnwa ole na
12 ọnwa ole na
18 ọnwa ole na
12 ma ọ bụ 24 ọnwa ole na
ahịa
ỌRỤ
Personal Ndụmọdụ
Ekwentị & email
Nkwado
Ekwentị, Email and Live Chat Support
Ekwentị, Email and Lead Instructor Support
agụ m
Na analysis
Gụọ Full Review
Gụọ Full Review
Gụọ Full Review
Gụọ Full Review
Gụọ Full Review
Gụọ Full Review
malite
malite ugbu a
malite ugbu a
malite ugbu a
malite ugbu a
malite ugbu a
malite ugbu a
Gleim CIA Review (efehek: #1)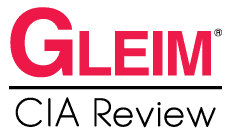 N'ozuzu Rating: ★★★★★

N'ezie Gụnyere Personal Ndụmọdụ: Ọ bụrụ na ị idebanye aha na Gleim si Prep ọmụmụ, ị ga-adịghị mkpa iji kwụọ ụgwọ maka a onye nduzi n'ihi na nwa akwụkwọ ọ bụla e kenyere ha nnọọ onwe onye ndụmọdụ. Your counselor will help you create a study plan and answer any questions you may have about the CIA exam process or study materials. Kpọtụrụ gị ndụmọdụ site na ekwentị ma ọ bụ email mgbe ọ bụla ị chọrọ inyere ha aka.

Large Ajụjụ Bank: Gleim si online N'ezie agụnye 3,000+ multiple oke ajụjụ na ụmụ akwụkwọ nwere ike iji nnukwu ule akụ iji mepụtara omenala omume ule. Ị nwere ike iyo omume ajụjụ ọnụ na ụdị, ma ọ bụ ewepu ajụjụ ị na-ama zara mee ka gị na-amụ rụọ ọrụ nke ọma. Zuru ezu azịza nkọwa na-gụnyere.

Dị Na Spanish: Gleim si nyochaa N'ezie bụ ugbu a bụkwa dị na Spanish. Ọ bụrụ na ị na-eme atụmatụ na-CIA udomo oro na Spanish, ọ bụ ihe ezi uche na-eme na Spanish ọmụmụ ihe iji kwadebe onwe gị. Omume ajụjụ nwere ike hụrụ na ma Bekee na Spanish.

Final udomo oro Review: The Exam mmeghari mode awade ụmụ akwụkwọ ohere iji kwadebe na a kọmputa ule na bụ fọrọ nke nta ka yiri ahụ n'ezie CIA udomo oro. Were ya dịkarịa ala otu izu tupu gị kpọmkwem udomo oro ụbọchị. Ọ simulates ahụ n'ezie udomo oro gburugburu ebe obibi site gụnyere 100 ọtụtụ nhọrọ ajụjụ ka ga-dechara na 3.5 awa. This is an excellent dress rehearsal for the big day!
Wiley CIA Review (efehek: #2)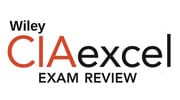 N'ozuzu Rating: ★★★★★

Mobile App: Wiley bụ otu n'ime ole na ole ụlọ ọrụ na otu a na awade a mobile ngwa ime amụ na-na-aga ihe adaba maka ahịa na ohere ihe iPhone ma ọ bụ iPad. Ụmụ akwụkwọ nwere ike ịmepụta dee kaadị inyere ha aka n'isi nke dị oké mkpa echiche, ibe edokọbara kpọmkwem ngalaba, search site isiokwu, n'ebe ọ bụla ha na-na mgbe ọ bụla ha nwere oge.

Nnukwu Test Bank: The Wiley CIA Test Bank includes more than 5,300 ajụjụ na azịza na ngụkọta nile n'akụkụ atọ nke udomo oro. Jiri ule akụ ike na-akparaghị ókè, customized practice tests and track your progress and performance. Ị nwere ike debanyere na- 24 awa nke free, unlimited access to the Test Bank to try it out for yourself.

No Video Lectures or Live Instruction: This online course does not include lectures or access to instructors for students who need additional help or more detailed explanations. Students will have to cover the material in the textbooks and complete the practice questions on their own and rely on the answers that are provided to clarify any problems or questions.

No App for Android: Android users are out of luck if they want the convenience of studying from their tablet or phone with a dedicated app, because the mobile app is only available for iOS devices.
Gryfin CIA Review (efehek: #3)

N'ozuzu Rating: ★★★★★

Adaptive Learning: Gryfin offers an adaptive program that automatically adjusts to make sure you focus on key strengthening opportunities by testing you with more questions in areas you can grow the most.

Low Cost: Gryfin offers an affordable solution to your test review needs. The price is coupled with a pass guarantee and email support, which makes this package an even better deal.

100% Pass Guarantee: Gryfin offers a unique pass or refund guarantee. In addition to the pass guarantee, if your subscription runs out while you're studying, you can re-purchase the course at a 50% discount.

No Video Lectures: Gryfin CIA Review is offered online only and does not have video lectures. Since the company believes in adaptive learning, Gryfin provides you with material, tests your knowledge on said material, and then guides you back to the topics that need more work.
Powers Resources CIA Review (efehek: #4)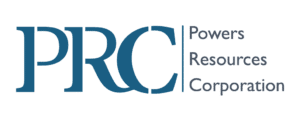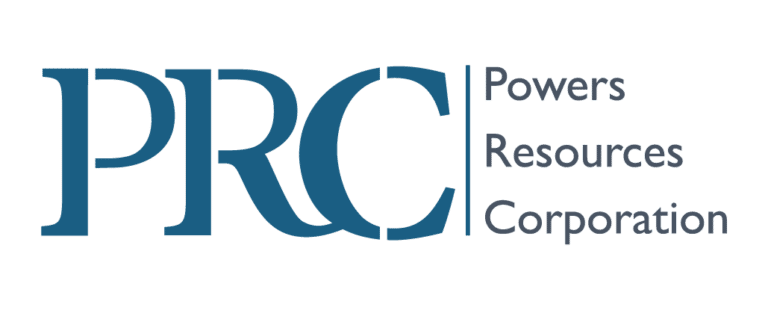 N'ozuzu Rating: ★★★★★

Omume Ajụjụ:
PRC provides you with more than 3,700 multiple choice practice questions AND explanations to why each answer is either correct or incorrect. You will be able to write notes and compile new test sessions with your marked, incorrect, or unattempted questions.

Flashcards:
Instead of having to pay extra for flashcards, PRC includes over 2,800 e-flashcards. You will be able to organize them by high, medium, and/or low priority. And, there's space for you to keep notes!

Mock Exams:
At the end of every CIA Part, you will have two mock exams where you can practice all you've learned in a way that mimics the real CIA exam. This is essential when you are conducting your final review and want to practice your understanding in a real CIA exam layout and functionality.

No Video Lectures:

PRC does not have any video lectures. You must read the textbook in order to review the material, which is not ideal for visual learners.
IIA CIA Learning System (efehek: #5)

N'ozuzu Rating: ★★★★★

Flexible Program: One of the perks of this program is the long access period. The self-study Full Kit includes two full years of access to the course and all the study materials for each of the 3 parts of the CIA exam. This means you can divide up the material and take your time preparing for each part of the exam at your own pace.

Online Ọmụmụ Ngwaọrụ: Interactive online tools help students determine what they should be studying. A diagnostic pre-test allows students to identify strengths and weaknesses and the SmartStudy feature can be used to create an individual plan of study. The quizzes at the end of each chapter and post-tests show how much information you've memorized and what you should spend more time reviewing.

Expensive: The CIA Learning System is one of the more costly courses on the market, and you just don't get that much for your money. The lack of more advanced features that are included in most competitors' courses makes it difficult to justify the $875 price tag.

Limited Demo and Poor Analytics: Although there is a free demo, you won't get access to all parts of the course. You can take a short, guided tour of the site and its features and get a glimpse of and example textbook chapter. Feedback on your performance and progress is also limited, although there are some online diagnostic tools that help you identify your strongest and weakest subjects.
Lambers CIA Review (efehek: #6)

N'ozuzu Rating: ★★★★★

DVD Lectures: Lambers CIA review is one of the only courses that includes training videos for all 3 akụkụ nke udomo oro. These are available as a video series or as downloadable iPod DVD lessons. Each lesson is taught by an experienced instructor and takes about 60 minutes. Watch as hundreds of problems are solved step by step, and review recordings as often as you need to understand the concepts.

Audio Review: Lambers caters to audio-visual learners by offering an audio course in addition to DVD lectures, omume ajụjụ, na omume ule. Lambers Audio Courseware serves as a study supplement. This course option includes CDs for download to your computer that can then be synced with iPods or MP3 portable players.

Ahịa: This is an extremely expensive course. You will pay $1,800 for just the DVDs and the Test Prep Software (includes study materials for all three parts of the exam). Onye ọ bụla ọzọ mma a na-ọnụ iche iche, meaning that you will have to spend well over $2,500 to have access to all course options.

Outdated Technology and Site: Information on the Lambers website is outdated and the course dashboard has obviously not been redesigned in many years. If you don't care about using the latest technology, the course pages are functional, but some students may wonder how often the materials and curriculum are updated given the old-fashioned feel of the site, dvds, and audio.
Summary
Reviewer
Review Date
Reviewed Item
Author Rating