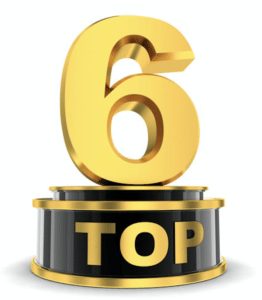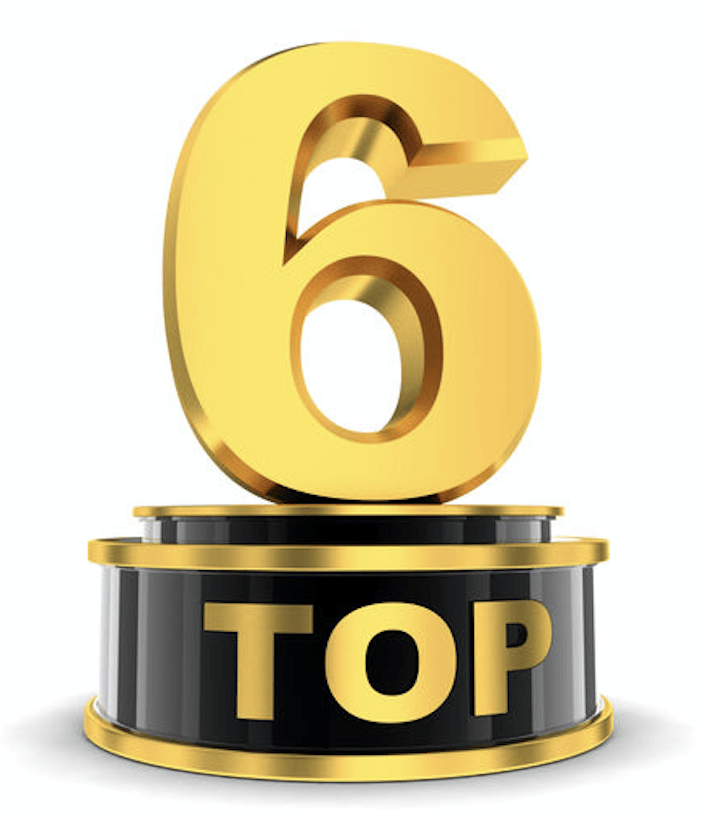 If becoming a Certified Internal Auditor is in your future, the best thing you can do to ensure your success is find a solid CIA Review Course. With the countless CIA course options out there, it's hard to identify which CIA study materials will best help you in preparing for the exam.
So here's the good news – I have personally tested every major CIA exam prep course on the market so you don't have to! The CIA course comparison chart below will help you figure out which course best fits your needs.
Make an informed decision and don't waste time! Use my comparison chart and individual CIA review breakdowns to significantly cut your study time and pass faster!
Top CIA Review Course Comparisons & Rabè
CIA Egzamen
Kou
Classement
#1
#2
#3
#4
#5
#6
Jeneral
Rating
KONPAYI
Gleim CIA Revizyon
Powers Resources CIA Review
Gryfina CIA Revizyon
Wiley CIA Revizyon
CIA Sistèm Aprantisaj
Lambers CIA Revizyon
PRICE
$949

$902

$495

$396


Show Coupon
$427

$357


Show Coupon
$375

$319


Show Coupon
$895
$1,800+
PRATIK
KESYON
3,000
3,700+
2,000+
5,300
N / A
3,100
VIDEO
Konferans
AUDIO REVIZYON
KOU
Wi – $700 Siplemantè
LAJAN BACK
Garanti
UNLIMITED
ACCESS
18 Mwa
18 Mwa
12 Mwa
12 Mwa
12 oswa 24 Mwa
KLIYAN
SÈVIS
Pèsonèl Konseye
Telefòn & Imèl
Sipò
Telefòn, Email and Lead Instructor Support
Telefòn, Email and Live Chat Support
LI MWEN
ANALIZ KONPLÈ
Li Full Revizyon
Li Full Revizyon
Li Full Revizyon
Li Full Revizyon
Li Full Revizyon
Li Full Revizyon
Jwenn te kòmanse
START NOW
START NOW
START NOW
START NOW
START NOW
START NOW
Gleim CIA Revizyon (Rank: #1)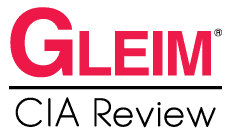 Jeneral Rating: ★★★★★

Kou Gen ladan pèsonèl Konseye: Si ou enskri nan kou preparasyon pou Gleim la, ou pa pral bezwen pou peye pou yon profesè paske se chak elèv asiyen anpil pwòp konseye yo. Konseye ou a ap ede w kreye yon plan etid ak reponn nenpòt kesyon ou ka genyen sou pwosesis la egzamen CIA oswa materyèl etid. Kontakte konseye ou atravè telefòn oswa voye yon imèl nenpòt lè ou bezwen yon men ede.

Gwo Kesyon Bank: Sou entènèt kou Gleim a gen ladan 3,000+ kesyon chwa miltip ak elèv ka sèvi ak bank la tès gwo yo kreye tès pratik koutim. Ou ka filtre kesyon pratik pa kantite ak kalite, oswa eskli kesyon ou te deja reponn fè ou etidye pi efikas. Eksplikasyon repons detaye yo tou te gen ladann.

Disponib nan lang Panyòl: Kou revizyon Gleim la se kounye a disponib tou nan lang Panyòl. Si w ap planifye yo pran egzamen an nan lang Panyòl CIA, li fè sans nan pratike ak materyèl etid Panyòl yo prepare tèt ou. Kesyon Pratike ka wè nan tou de lang angle ak panyòl.

Final Revizyon Egzamen: Mòd nan Rehearsal Egzamen ofri elèv opòtinite pou yo prepare ak yon tès enfòmatize ki se nòmalman ki idantik ak aktyèl CIA egzamen an. Pran l 'omwen yon semèn anvan dat aktyèl egzamen ou. Li simulation anviwònman an egzamen aktyèl pa ki gen ladan 100 kesyon repons ochwa ki dwe konplete nan 3.5 èdtan. Sa a se yon ekselan repetisyon rad pou jou an gwo!
Powers Resources CIA Review (Rank: #2)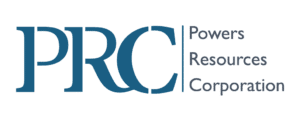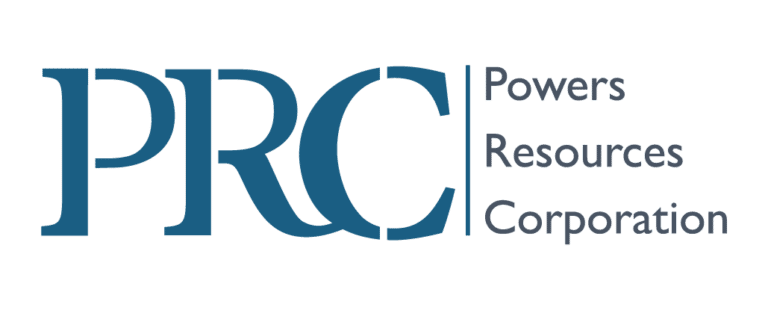 Jeneral Rating: ★★★★★

Kesyon Pratike:
PRC provides you with more than 3,700 multiple choice practice questions AND explanations to why each answer is either correct or incorrect. You will be able to write notes and compile new test sessions with your marked, incorrect, or unattempted questions.

Kantite kat:
Instead of having to pay extra for flashcards, PRC includes over 2,800 e-flashcards. You will be able to organize them by high, medium, and/or low priority. And, there's space for you to keep notes!

Mock Exams:
At the end of every CIA Part, you will have two mock exams where you can practice all you've learned in a way that mimics the real CIA exam. This is essential when you are conducting your final review and want to practice your understanding in a real CIA exam layout and functionality.

No Video Lectures:

PRC does not have any video lectures. You must read the textbook in order to review the material, which is not ideal for visual learners.
Gryfina CIA Revizyon (Rank: #3)

Jeneral Rating: ★★★★★

Adaptatif Aprantisaj: Gryfin offers an adaptive program that automatically adjusts to make sure you focus on key strengthening opportunities by testing you with more questions in areas you can grow the most.

pri ki ba: Gryfin offers an affordable solution to your test review needs. Se pri a makonnen ak yon garanti pas ak sipò imel, sa ki fè pake sa a yon kontra menm pi bon.

100% Pase Garanti: Gryfin offers a unique pass or refund guarantee. In addition to the pass guarantee, if your subscription runs out while you're studying, you can re-purchase the course at a 50% discount.

Pa gen Konferans Videyo: Gryfin CIA Review is offered online only and does not have video lectures. Since the company believes in adaptive learning, Gryfin provides you with material, tests your knowledge on said material, and then guides you back to the topics that need more work.
Wiley CIA Revizyon (Rank: #4)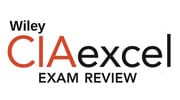 Jeneral Rating: ★★★★★

mobil App: Wiley se youn nan konpayi yo kèk moun nan gwoup sa a ki ofri yon app mobil fè etidye sou-a-ale nan pi bon pou kliyan ki gen aksè nan yon iPhone oswa iPad. Elèv ka kreye kat nòt yo ede yo memorize nan konsèp esansyèl, makè seksyon espesifik, rechèch mo kle pa, tout kote yo ye ak chak fwa yo gen tan.

Gwan Tès Bank: Wiley CIA Tès Bank la gen ladan plis pase 5,300 kesyon ak repons nan total pou tout twa pati ki gen nan egzamen an. Sèvi ak bank la tès yo kreye san limit, Customized tès pratik epi pou swiv pwogrè ou ak pèfòmans. Ou ka enskri yo ka resevwa 24 èdtan nan gratis, akse san limit nan Bank la Tès eseye li soti pou tèt ou.

Pa gen Konferans Videyo oswa Live Enstriksyon: Sa a kou sou entènèt pa gen ladan konferans oswa aksè nan enstriktè pou elèv ki bezwen plis èd oswa eksplikasyon pi detaye. Elèv yo ap gen yo kouvri materyèl la nan liv yo epi konplete kesyon yo pratik sou pwòp yo, epi konte sou repons yo ke yo bay klarifye nenpòt pwoblèm oswa kesyon.

Pa gen App pou android: Android itilizatè yo soti nan chans si yo vle konvenyans nan etidye soti nan grenn yo oswa telefòn ak yon app dedye, paske app a mobil se sèlman ki disponib pou yo aparèy.
Lya CIA Sistèm Aprantisaj (Rank: #5)

Jeneral Rating: ★★★★★

Pwogram likid,: Youn nan avantaj yo nan pwogram sa a se peryòd la aksè lontan. Pwòp tèt ou-etid plen Twous a gen ladan Dezan nan aksè nan kou a ak tout materyèl yo etid pou chak nan la 3 pati ki gen nan egzamen an CIA. Sa vle di ou kapab divize moute materyèl la ak pran tan ou prepare pou chak pati nan egzamen an nan pwòp vitès ou.

Online Etid zouti: Interactive zouti sou entènèt ede elèv detèmine kisa ki ta dwe etidye yo. Yon dyagnostik pre-tès pèmèt elèv yo idantifye fòs ak feblès e yo ka karakteristik nan SmartStudy dwe itilize yo kreye yon plan endividyèl nan etid. Ti tès yo nan fen chak chapit ak pòs-tès montre konbyen lajan enfòmasyon ou te memorize ak sa ou ta dwe pase plis tan revize.

Chè: Sistèm nan Aprantisaj CIA se youn nan kou sa yo, koute pi plis lajan sou mache a, epi ou jis pa jwenn ke anpil pou lajan ou. Mank nan karakteristik ki pi avanse ki te enkli nan pi konpetitè' kou fè li difisil yo jistifye nan $875 etikèt.

Demo limite ak Pòv Analytics: Malgre ke gen se yon Demo gratis, ou pa pral resevwa aksè a tout pati nan kou a. Ou ka pran yon ti bout tan, gide toune nan sit la ak karakteristik li yo epi pou yo jwenn yon aperçu nan ak chapit liv egzanp. Se fidbak sou pèfòmans ou ak pwogrè tou limite, byenke gen kèk zouti sou entènèt dyagnostik ki ede ou idantifye matyè pi fò ou ak pi fèb.
APRANN PLIS SOU CIA SISTÈM LEARNING
Lambers CIA Revizyon (Rank: #6)

Jeneral Rating: ★★★★★

DVD Konferans: Lambers CIA revizyon se youn nan kou yo sèlman ki gen ladan videyo fòmasyon pou tout 3 pati nan egzamen an. Sa yo se disponib kòm yon seri videyo oswa kòm Downloadable iPod DVD leson. Chak leson anseye pa yon enstriktè ki gen eksperyans ak pran apeprè 60 minit. Gade jan dè santèn de pwoblèm yo rezoud etap pa etap, ak revize anrejistreman osi souvan sa ou bezwen konprann konsèp yo.

Revizyon Audio: Lambers akeyir nan odyo-vizyèl elèv k ap aprann pa ofri yon kou odyo nan adisyon a konferans DVD, kesyon pratik, ak tès pratik. Lambers Audio Courseware sèvi kòm yon sipleman etid. Opsyon Kou sa a gen ladan CD pou download nan òdinatè w lan ki ka Lè sa a dwe senkronize ak iPods oswa MP3 jwè pòtab.

Pri: Sa a se yon kou trè chè. Ou ap peye $1,800 pou jis dv yo ak Software la Egzamen preparasyon (gen ladan materyèl etid pou tout twa pati ki gen nan egzamen an). Chak karakteristik adisyonèl pwi separeman, sa vle di ke ou pral gen yo ap depanse byen plis pase $2,500 gen aksè a tout opsyon kou.

Teknoloji demode ak lokal la: Enfòmasyon sou sit entènèt la Lambers se demode ak tablodbò a kou te evidamman pa te reamenaje nan anpil ane. Si ou pa pran swen sou lè l sèvi avèk teknoloji nan dènye, paj sa yo kou yo fonksyonèl, men gen kèk elèv yo ka mande ki jan souvan materyèl sa yo ak kourikoulòm yo mete ajou bay fin vye granmoun-alamòd santi a nan sit la, dv, ak odyo.
LEARN MORE ABOUT LAMBERS CIA REVIEW

Best CIA Review Courses Breakdown
| CIA Prep Courses | Kesyon Pratike | Pri |
| --- | --- | --- |
| Gleim CIA Revizyon | 3,000 | $902 |
| PRC CIA | 3,700+ | $495 |
| Gryfina CIA Revizyon | 2,000+ | $357 |
| Wiley CIAexcel | 5,300 | $319 |
| CIA Sistèm Aprantisaj | N / A | $895 |
| Lambers CIA Revizyon | 3,100 | $1,800 |
Additional Resources to Get You On the Right Track
Not sure you want to become an Certified Internal Auditor? Don't worry, I've got your back! You can check out my CIA vs CPA comparison to find out which is a better fit. Epitou, learn more about other Accounting and Finance certifications: Certified Public Accountant Courses, Certified Financial Analyst Courses, ak Enrolled Agent Courses and put your future on the right track! If you have any specific CIA questions, just drop a comment below and I'll personally help you find the right course for you!
Rezime
Reviewer
Review Date
Reviewed Item
Author Rating