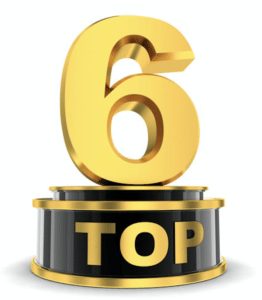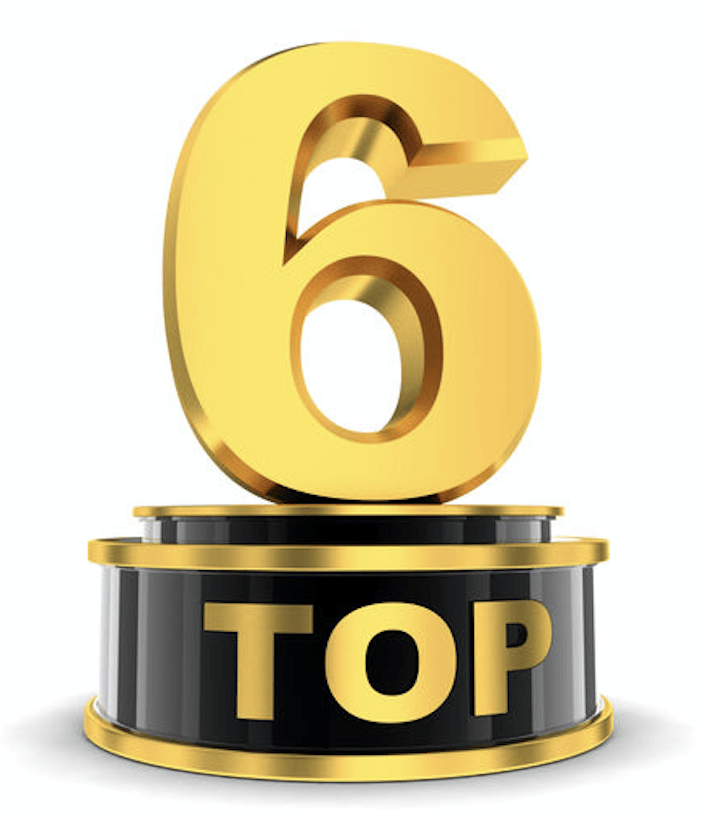 If becoming a Certified Internal Auditor is in your future, the best thing you can do to ensure your success is find a solid CIA Review Course. With the countless CIA course options out there, it's hard to identify which CIA study materials will best help you in preparing for the exam.
So here's the good news – I have personally tested every major CIA exam prep course on the market so you don't have to! The CIA course comparison chart below will help you figure out which course best fits your needs.
Make an informed decision and don't waste time! Use my comparison chart and individual CIA review breakdowns to significantly cut your study time and pass faster!
Click Below To Research the Top 6 Best Certified Internal Auditor (Cia) Exam Review Courses & Online Study Materials of 2018

:
CIA Exam Courses

Gleim CIA




Wiley CIAexcel




Surgent CIA




Gryfin CIA




PRC CIA




IIA CIA




Lambers CIA



RANKINGS
#1
#2
#3
#4
#5
#6
#7
Zuag Qhia Tag Nrho
COMPANY
Gleim CIA Review
Wiley CIA Review
Surgent CIA Review
Gryfin CIA Review
PRC CIA Review
CIA Learning System
Lambers CIA Review
NQE
$949

$902

Get Coupon
$375

$319

Show Coupon
$499

$399

Show CouponShow Coupon
$427

$357

Show CouponShow Coupon
$495

$396

$895
$1,800+
PRACTICE QUESTIONS
3,000
5,300
2,000+
2,000+
3,700+
N / A
3,100
VIDEO LECTURES
Suab XYUAS COV HOOB
Yog – $700 Extra
NYIAJ ROV QAB GUARANTEE
UNLIMITED ACCESS
18 Months
12 Months
12 Months
12 Months
18 Months
12 los yog 24 Months
Neeg muab kev pab
Personal Counselor Phone & Email Support
Xov, email
Xov, Email and Lead Instructor Support
NYEEM KUV TAS NRHO TSOM XAM
Nyeem daim ntawv qhia Review
Nyeem daim ntawv qhia Review
Nyeem daim ntawv qhia Review
Nyeem daim ntawv qhia Review
Nyeem daim ntawv qhia Review
Nyeem daim ntawv qhia Review
Nyeem daim ntawv qhia Review
GET STARTED
START NOW
START NOW
START NOW
START NOW
START NOW
START NOW
START NOW
Gleim CIA Review (Rank: #1)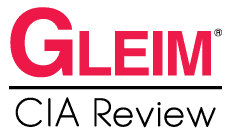 Zuag Qhia Tag Nrho: ★★★★★

Course Includes Personal Counselor: If you enroll in Gleim's prep courses, you won't need to pay for a tutor because each student is assigned their very own counselor. Your counselor will help you create a study plan and answer any questions you may have about the CIA exam process or study materials. Contact your counselor via phone or email whenever you need a helping hand.

Loj Lus Nug Bank: Gleim's online course includes 3,000+ multiple choice questions and students can use the large test bank to create custom practice tests. You can filter practice questions by number and type, or exclude questions you've already answered to make your studying more efficient. Ncauj lus kom ntxaws teb kev piav qhia no kuj muaj.

Muaj nyob rau hauv lus Mev: Gleim xyuas Hoob no yog tam sim no kuj muaj nyob rau hauv lus Mev. Yog hais tias koj yuav npaj mus muab cov CIA ntsuam xyuas nyob rau hauv lus Mev, nws ua rau kev nkag siab rau xyaum nrog Mev txoj kev tshawb no ntaub ntawv npaj koj tus kheej. Xyaum cov lus nug yuav pom nyob rau hauv lus Askiv thiab lus Mev.

Kawg Exam Review: Lub Exam Rehearsal hom muaj cov menyuam kawm ntawv los npaj muaj ib tug siv computer xeem uas yog zoo tib yam rau lub sij CIA ntsuam xyuas. Coj nws tsawg kawg yog ib lub lim tiam ua ntej koj tiag tiag kev kuaj mob hnub. It simulates the actual exam environment by including 100 multiple-choice questions that must be completed in 3.5 hours. This is an excellent dress rehearsal for the big day!
Wiley CIA Review (Rank: #2)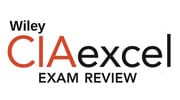 Zuag Qhia Tag Nrho: ★★★★★

mobile App: Wiley is one of the few companies in this group that offers a mobile app to make studying on-the-go more convenient for clients with access to an iPhone or iPad. Students can create note cards to help them memorize of essential concepts, bookmark specific sections, search by keyword, wherever they are and whenever they have time.

Huge Test Bank: The Wiley CIA Test Bank includes more than 5,300 questions and answers in total for all three parts of the exam. Use the test bank to create unlimited, customized practice tests and track your progress and performance. Koj yuav tau kos npe los mus 24 teev ntawm dawb, unlimited access to the Test Bank to try it out for yourself.

No Video Lectures or Live Instruction: This online course does not include lectures or access to instructors for students who need additional help or more detailed explanations. Students will have to cover the material in the textbooks and complete the practice questions on their own and rely on the answers that are provided to clarify any problems or questions.

No App for Android: Android users are out of luck if they want the convenience of studying from their tablet or phone with a dedicated app, because the mobile app is only available for iOS devices.
Surgent CIA Review (Rank: #3)

Zuag Qhia Tag Nrho: ★★★★★

A.S.A.P. Technology: Surgent uses their best in class technology to effectively craft customized practice tests for each student that help to familiarize them with aspects of the exam they may struggle with to help you pass faster.

Study Planner: This tool integrated into your dashboard helps you determine exactly how much time you'll need to spend preparing to ace the CIA Exam with no surprises.

Your Daily Surge: This helpful feature can be thought of as your homebase and includes your daily CIA study material lineup, made up of Q&A and reading material.

Tsis Suab los yees duab muaj cov kev qhia: Unfortunately, Surgent includes no audio or video lectures in their CIA prep program. For those who aren't satisfied with practice tests and downloadable textbooks, this could be a dealbreaker.
Gryfin CIA Review (Rank: #4)

Zuag Qhia Tag Nrho: ★★★★★

Adaptive Learning: Gryfin offers an adaptive program that automatically adjusts to make sure you focus on key strengthening opportunities by testing you with more questions in areas you can grow the most.

them tus nqi tsawg: Gryfin offers an affordable solution to your test review needs. The price is coupled with a pass guarantee and email support, which makes this package an even better deal.

100% Pass Guarantee: Gryfin offers a unique pass or refund guarantee. In addition to the pass guarantee, if your subscription runs out while you're studying, you can re-purchase the course at a 50% discount.

No Video Lectures: Gryfin CIA Review is offered online only and does not have video lectures. Since the company believes in adaptive learning, Gryfin provides you with material, tests your knowledge on said material, and then guides you back to the topics that need more work.
Powers Resources CIA Review (Rank: #5)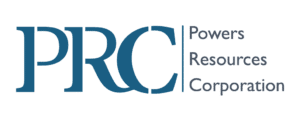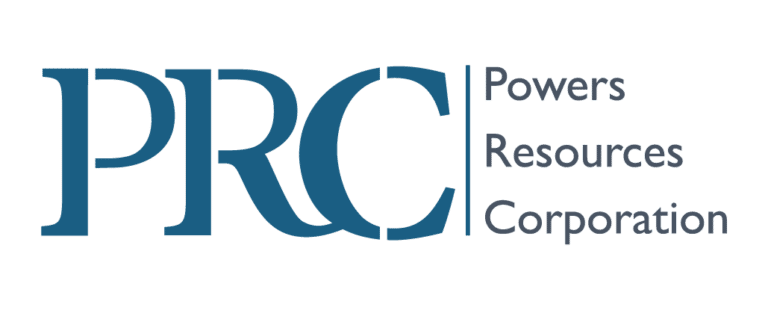 Zuag Qhia Tag Nrho: ★★★★★

Xyaum lus nug:
PRC provides you with more than 3,700 multiple choice practice questions AND explanations to why each answer is either correct or incorrect. You will be able to write notes and compile new test sessions with your marked, incorrect, or unattempted questions.

flashcards:
Instead of having to pay extra for flashcards, PRC includes over 2,800 e-flashcards. You will be able to organize them by high, medium, and/or low priority. And, there's space for you to keep notes!

Mock Exams:
At the end of every CIA Part, you will have two mock exams where you can practice all you've learned in a way that mimics the real CIA exam. This is essential when you are conducting your final review and want to practice your understanding in a real CIA exam layout and functionality.

No Video Lectures:

PRC does not have any video lectures. You must read the textbook in order to review the material, which is not ideal for visual learners.
IIA CIA Kawm System (Rank: #6)

Zuag Qhia Tag Nrho: ★★★★★

Flexible Program: One of the perks of this program is the long access period. Cov kev kawm tus kheej Full khoom xws li ob lub xyoos ntawm kev nkag tau rau hauv chav kawm thiab tag nrho cov ntaub ntawv kawm rau rau txhua txhua tus 3 qhov chaw hauv lub CIA ntsuam xyuas. Qhov no txhais tau tias koj yuav faib cov ntaub ntawv uas koj thiab nqa koj lub sij hawm npaj rau txhua feem ntawm cov tub ntxhais ntawm koj tus kheej pace.

Online Txoj kev tshawb cuab yeej: Sib tham sib online cuab yeej pab cov tub ntxhais kawm txiav txim seb lawv yuav tsum tau kawm. Ib tug diagnostic pre-test tso cai cov tub ntxhais kawm kom paub kev txawj thiab kev qaug zog thiab cov SmartStudy feature yuav siv tau los ua ib tug neeg txoj kev npaj ntawm txoj kev tshawb. Cov noog nyob rau tom kawg ntawm txhua tshooj thiab post-kev ntsuam xyuas qhia ntau npaum li cas cov lus qhia koj twb cim thiab dab tsi koj yuav tsum tau siv sij hawm ntau saib.

kim: The CIA Learning System is one of the more costly courses on the market, thiab koj cia li tsis tau hais tias ntau ntau rau koj cov nyiaj. Qhov uas tsis muaj ntau tshaj nta uas muaj nyob rau hauv feem ntau cov neeg sib tw' kev kawm yuav ua rau nws nyuaj mus nrhiav pov thawj rau hauv lub $875 nqi lossis.

Limited Demo and Poor Analytics: Txawm hais tias muaj yog ib tug dawb demo, you won't get access to all parts of the course. You can take a short, guided tour of the site and its features and get a glimpse of and example textbook chapter. Feedback on your performance and progress is also limited, although there are some online diagnostic tools that help you identify your strongest and weakest subjects.
Lambers CIA Review (Rank: #7)

Zuag Qhia Tag Nrho: ★★★★★

DVD Lectures: Lambers CIA review is one of the only courses that includes training videos for all 3 qhov chaw hauv lub ntsuam xyuas. Cov no yog cov muaj raws li ib tug yees duab series los yog raws li downloadable iPod DVD qhia. Txhua zaj lus qhia yog qhia los ntawm ib tug tej tus xibfwb qhia thiab yuav siv sij hawm txog 60 feeb. Saib raws li pua pua ntawm cov teeb meem solved kauj ruam yog kauj ruam, thiab saib xyuas recordings li feem ntau raws li koj yuav tsum to taub lub ntsiab.

Suab Review: Lambers caters rau audio-visual kawm los ntawm muab ib tug suab kawg nyob rau hauv tas li ntawd mus DVD lectures, xyaum cov lus nug, thiab xyaum cov kev ntsuam xyuas. Lambers Suab Courseware ua hauj lwm pab raws li ib txoj kev kawm ntxiv. This course option includes CDs for download to your computer that can then be synced with iPods or MP3 portable players.

Nqe: This is an extremely expensive course. You will pay $1,800 for just the DVDs and the Test Prep Software (includes study materials for all three parts of the exam). Txhua ntxiv feature yog luv nqi nyias, meaning that you will have to spend well over $2,500 to have access to all course options.

Outdated Technology and Site: Information on the Lambers website is outdated and the course dashboard has obviously not been redesigned in many years. Yog hais tias koj tsis tu txog kev siv lub tshuab tseeb, hauv chav kawm nplooj ntawv yog haumxeeb, tab sis ib co menyuam kawm ntawv tej zaum yuav xav li cas feem ntau cov ntaub ntawv thiab cov ntawv kawm yog tshiab muab cov laus-fashioned kev xav ntawm lub site, DVDs, thiab audio.
Additional Resources to Get You On the Right Track
Not sure you want to become an Certified Internal Auditor? Don't worry, I've got your back! You can check out my CIA vs CPA comparison to find out which is a better fit. Tsis tas li ntawd, learn more about other Accounting and Finance certifications: Certified Public Accountant Courses, Certified Financial Analyst Courses, thiab Enrolled Agent Courses and put your future on the right track! If you have any specific CIA questions, just drop a comment below and I'll personally help you find the right course for you!
Ntsiab lus
Reviewer
Review Date
Reviewed Item
Qhov zoo tshaj plaws Cia Review Cov Hoob
Author Rating