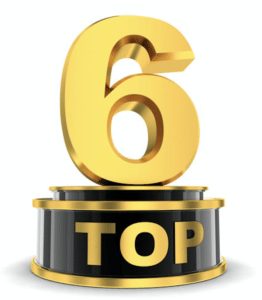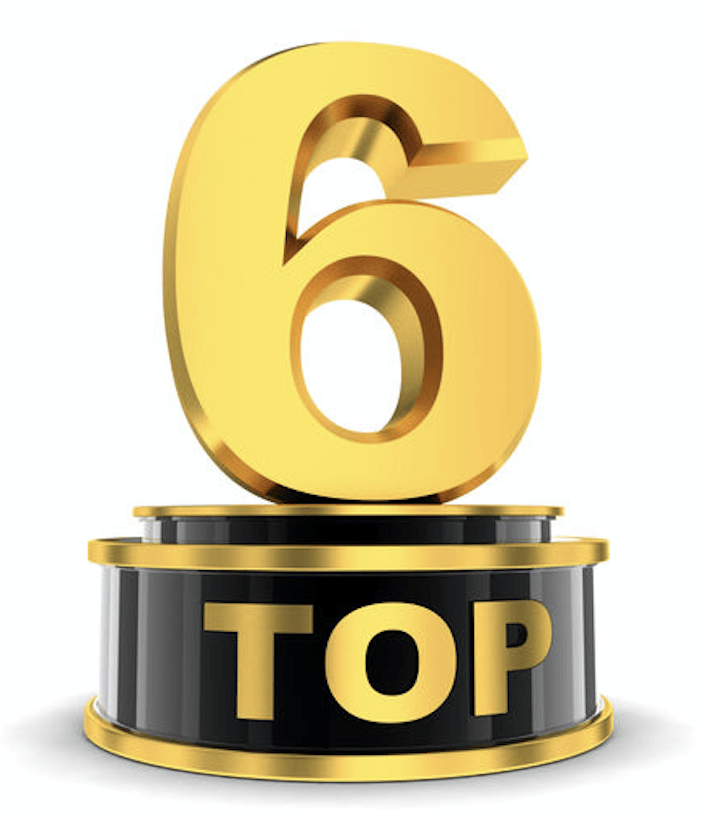 If becoming a Certified Internal Auditor is in your future, the best thing you can do to ensure your success is find a solid CIA Review Course. With the countless CIA course options out there, it's hard to identify which CIA study materials will best help you in preparing for the exam.
So here's the good news – I have personally tested every major CIA exam prep course on the market so you don't have to! The CIA course comparison chart below will help you figure out which course best fits your needs.
Make an informed decision and don't waste time! Use my comparison chart and individual CIA review breakdowns to significantly cut your study time and pass faster!
Click Below To Research the Top 6 Best Certified Internal Auditor (CIA) Exam Review Courses & Online Study Materials of 2018

:
CIA Exam Courses

Gleim CIA




Wiley CIAexcel




Surgent CIA




Gryfin CIA




PRC CIA




IIA CIA




Lambers CIA



rangú
#1
#2
#3
#4
#5
#6
#7
RÁTAÍOCHTA IOMLÁN
COMPANY
Gleim Athbhreithniú CIA
Wiley Athbhreithniú CIA
Surgent CIA Review
Gryfin CIA Review
PRC CIA Review
Córas Foghlama CIA
Lambers Athbhreithniú CIA
PRAGHAS
$949

$902

Get Coupon
$375

$319

Taispeáin Cúpón
$499

$399

Taispeáin CúpónTaispeáin Cúpón
$427

$357

Taispeáin CúpónTaispeáin Cúpón
$495

$396

$895
$1,800+
PRACTICE QUESTIONS
3,000
5,300
2,000+
2,000+
3,700+
N / A
3,100
VIDEO LECTURES
CÚRSA ATHBHREITHNITHE AUDIO
Is ea – $700 Extra
AIRGEAD SIAR RÁTHAÍOCHTA
ROCHTAIN UNLIMITED
18 Míonna
12 Míonna
12 Míonna
12 Míonna
18 Míonna
12 nó 24 Míonna
SEIRBHÍS DO CHUSTAIMÉIRÍ
Personal Counselor Phone & Tacaíocht R-phost
Fón, Ríomhphost
Fón, Email and Lead Instructor Support
LÉIGH MO ANAILÍS IOMLÁN
Léigh Athbhreithniú Iomlán
Léigh Athbhreithniú Iomlán
Léigh Athbhreithniú Iomlán
Léigh Athbhreithniú Iomlán
Léigh Athbhreithniú Iomlán
Léigh Athbhreithniú Iomlán
Léigh Athbhreithniú Iomlán
TOSAIGH
TÚS ANOIS
TÚS ANOIS
TÚS ANOIS
TÚS ANOIS
TÚS ANOIS
TÚS ANOIS
TÚS ANOIS
Gleim Athbhreithniú CIA (céim: #1)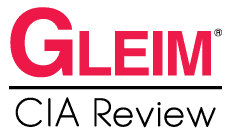 RÁTAÍOCHTA IOMLÁN: ★★★★★

Lena n-áirítear Cúrsa Counselor Pearsanta: Má enroll tú i gcúrsaí prep Gleim ar, ní bheidh sé uait chun íoc as teagascóir toisc go bhfuil gach mac léinn a shanntar a comhairleoir féin. Your counselor will help you create a study plan and answer any questions you may have about the CIA exam process or study materials. Contact your counselor via phone or email whenever you need a helping hand.

Large Question Bank: Gleim's online course includes 3,000+ multiple choice questions and students can use the large test bank to create custom practice tests. You can filter practice questions by number and type, or exclude questions you've already answered to make your studying more efficient. Detailed answer explanations are also included.

Available in Spanish: Gleim's review course is now also available in Spanish. If you are planning to take the CIA exam in Spanish, it makes sense to practice with Spanish study materials to prepare yourself. Practice questions can be seen in both English and Spanish.

Athbhreithniú Scrúdaithe Deiridh: The Exam Rehearsal mode offers students the opportunity to prepare with a computerized test that is virtually identical to the actual CIA exam. Take it at least one week before your actual exam date. Simulates sé an timpeallacht scrúdú iarbhír trí lena n-áirítear 100 ceisteanna ilroghnacha mór a chomhlánú i 3.5 uaireanta. Is réamhléiriú feistithe den scoth le haghaidh an lá mór!
Wiley Athbhreithniú CIA (céim: #2)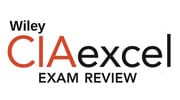 RÁTAÍOCHTA IOMLÁN: ★★★★★

Mobile App: Wiley is one of the few companies in this group that offers a mobile app to make studying on-the-go more convenient for clients with access to an iPhone or iPad. Students can create note cards to help them memorize of essential concepts, bookmark specific sections, search by keyword, wherever they are and whenever they have time.

Huge Test Bank: The Wiley CIA Test Bank includes more than 5,300 ceisteanna agus na freagraí san iomlán do na trí chuid den scrúdú. Bain úsáid as an banc tástála a chruthú gan teorainn, saincheaptha tástálacha cleachtas agus rianú do dhul chun cinn agus ar fheidhmíocht. Is féidir leat clárú a fháil 24 uair an chloig de saor in aisce, rochtain gan teorainn chun an mBanc Tástáil chun triail a bhaint amach duit féin.

Uimh Léachtaí Video ná Teagasc Beo: Ní dhéanann an cúrsa ar líne san áireamh léachtaí nó rochtain ar na teagascóirí do mhic léinn a dteastaíonn cabhair bhreise nó na mínithe níos mionsonraithe. Students will have to cover the material in the textbooks and complete the practice questions on their own and rely on the answers that are provided to clarify any problems or questions.

No App for Android: Android users are out of luck if they want the convenience of studying from their tablet or phone with a dedicated app, because the mobile app is only available for iOS devices.
Surgent CIA Review (céim: #3)

RÁTAÍOCHTA IOMLÁN: ★★★★★

A.S.A.P. Technology: Surgent uses their best in class technology to effectively craft customized practice tests for each student that help to familiarize them with aspects of the exam they may struggle with to help you pass faster.

Study Planner: This tool integrated into your dashboard helps you determine exactly how much time you'll need to spend preparing to ace the CIA Exam with no surprises.

Your Daily Surge: This helpful feature can be thought of as your homebase and includes your daily CIA study material lineup, made up of Q&A and reading material.

Uimh Léachtaí Fuaime nó Video: Unfortunately, Surgent includes no audio or video lectures in their CIA prep program. For those who aren't satisfied with practice tests and downloadable textbooks, this could be a dealbreaker.
Gryfin CIA Review (céim: #4)

RÁTAÍOCHTA IOMLÁN: ★★★★★

Adaptive Learning: Gryfin offers an adaptive program that automatically adjusts to make sure you focus on key strengthening opportunities by testing you with more questions in areas you can grow the most.

Low Cost: Gryfin offers an affordable solution to your test review needs. Is é an praghas chomh maith le ráthaíocht pas agus tacaíocht ríomhphost, a dhéanann an pacáiste le déileáil níos fearr fós.

100% Ráthaíocht pas: Gryfin offers a unique pass or refund guarantee. Chomh maith leis an ráthaíocht pas, má ritheann do síntiús amach fad a bhíonn tú ag déanamh staidéir, Is féidir leat a ath-cheannach ar an gcúrsa ag 50% lascaine.

Uimh Léachtaí Video: Gryfin CIA Review is offered online only and does not have video lectures. Ós rud é go gcreideann an chuideachta i bhfoghlaim oiriúnaitheach, Soláthraíonn Gryfin tú le hábhar, tástálacha do chuid eolais ar ábhar sin, agus ansin threoraíonn tú ar ais go dtí na hábhair a bheidh níos mó oibre.
Powers Resources CIA Review (céim: #5)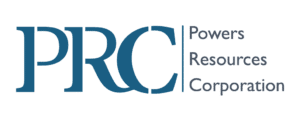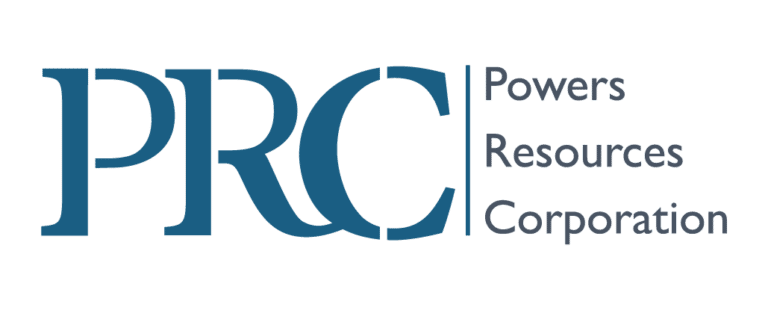 RÁTAÍOCHTA IOMLÁN: ★★★★★

Ceisteanna Cleachtais:
PRC provides you with more than 3,700 multiple choice practice questions AND explanations to why each answer is either correct or incorrect. You will be able to write notes and compile new test sessions with your marked, incorrect, or unattempted questions.

Luaschártaí:
Instead of having to pay extra for flashcards, PRC includes over 2,800 e-flashcards. You will be able to organize them by high, medium, and/or low priority. And, there's space for you to keep notes!

Mock Exams:
At the end of every CIA Part, you will have two mock exams where you can practice all you've learned in a way that mimics the real CIA exam. This is essential when you are conducting your final review and want to practice your understanding in a real CIA exam layout and functionality.

No Video Lectures:

PRC does not have any video lectures. You must read the textbook in order to review the material, which is not ideal for visual learners.
Córas Foghlama CIA IIA (céim: #6)

RÁTAÍOCHTA IOMLÁN: ★★★★★

Flexible Program: One of the perks of this program is the long access period. The self-study Full Kit includes two full years of access to the course and all the study materials for each of the 3 parts of the CIA exam. This means you can divide up the material and take your time preparing for each part of the exam at your own pace.

Líne Uirlisí Staidéar: Interactive online tools help students determine what they should be studying. A diagnostic pre-test allows students to identify strengths and weaknesses and the SmartStudy feature can be used to create an individual plan of study. The quizzes at the end of each chapter and post-tests show how much information you've memorized and what you should spend more time reviewing.

Expensive: The CIA Learning System is one of the more costly courses on the market, and you just don't get that much for your money. The lack of more advanced features that are included in most competitors' courses makes it difficult to justify the $875 price tag.

Limited Demo and Poor Analytics: Although there is a free demo, you won't get access to all parts of the course. You can take a short, guided tour of the site and its features and get a glimpse of and example textbook chapter. Feedback on your performance and progress is also limited, although there are some online diagnostic tools that help you identify your strongest and weakest subjects.
Lambers Athbhreithniú CIA (céim: #7)

RÁTAÍOCHTA IOMLÁN: ★★★★★

DVD Lectures: Lambers CIA review is one of the only courses that includes training videos for all 3 codanna den scrúdú. These are available as a video series or as downloadable iPod DVD lessons. Each lesson is taught by an experienced instructor and takes about 60 minutes. Watch as hundreds of problems are solved step by step, and review recordings as often as you need to understand the concepts.

Audio Review: Lambers caters to audio-visual learners by offering an audio course in addition to DVD lectures, ceisteanna cleachtas, agus tástálacha chleachtas. Lambers Audio Courseware serves as a study supplement. Leis an rogha seo cúrsa dlúthdhioscaí le híoslódáil ar do ríomhaire is féidir a synced ansin le iPodanna nó seinnteoirí MP3 iniompartha.

Praghas: Is cúrsa an-daor. Beidh tú ag íoc $1,800 do díreach na DVDanna agus na Bogearraí Tástáil Prep (Áirítear ábhair staidéir do na trí chuid den scrúdú). Tá gach gné bhreise phraghas ar leithligh, rud a chiallaíonn go mbeidh ort a chaitheamh go maith os cionn $2,500 rochtain a fháil ar na roghanna go léir cúrsa.

Teicneolaíocht atá as dáta agus Suíomh: Tá eolas ar an láithreán gréasáin an Lambers as dáta agus an Painéal na nIonstraimí cúrsa tar ndóigh ní Rinneadh athdhearadh le blianta fada. If you don't care about using the latest technology, the course pages are functional, but some students may wonder how often the materials and curriculum are updated given the old-fashioned feel of the site, dvds, and audio.
Additional Resources to Get You On the Right Track
Not sure you want to become an Certified Internal Auditor? Don't worry, I've got your back! You can check out my CIA vs CPA comparison to find out which is a better fit. Chomh maith leis sin, learn more about other Accounting and Finance certifications: Certified Public Accountant Courses, Certified Financial Analyst Courses, agus Enrolled Agent Courses and put your future on the right track! If you have any specific CIA questions, just drop a comment below and I'll personally help you find the right course for you!
Summary
Reviewer
Review Date
Reviewed Item
Fearr Cúrsaí Athbhreithniú CIA
Author Rating