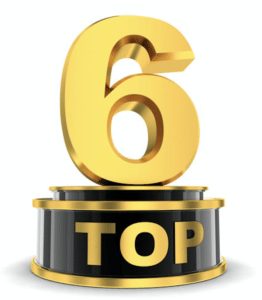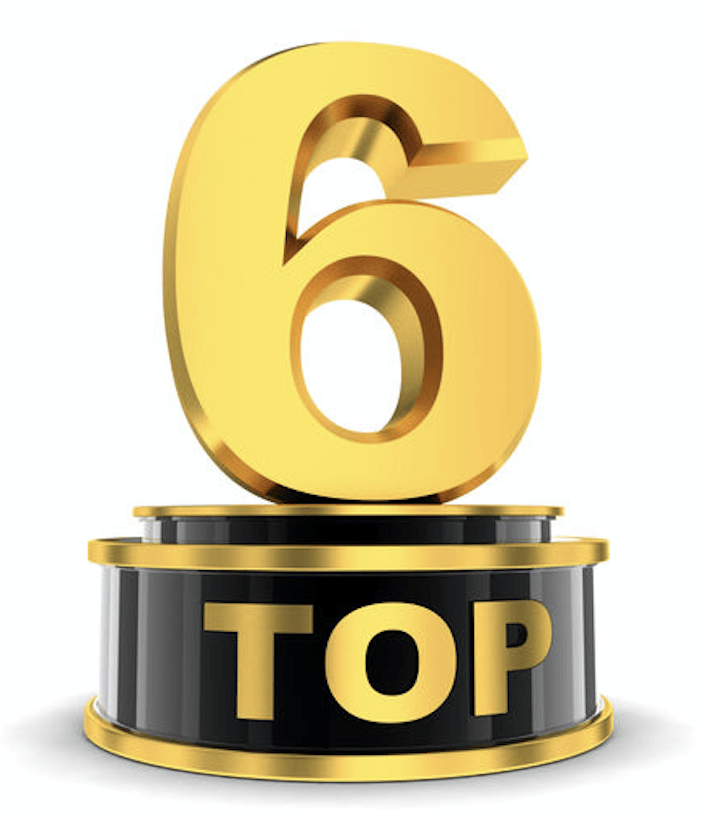 If becoming a Certified Internal Auditor is in your future, the best thing you can do to ensure your success is find a solid CIA Review Course. With the countless CIA course options out there, it's hard to identify which CIA study materials will best help you in preparing for the exam.
So here's the good news – I have personally tested every major CIA exam prep course on the market so you don't have to! The CIA course comparison chart below will help you figure out which course best fits your needs.
Make an informed decision and don't waste time! Use my comparison chart and individual CIA review breakdowns to significantly cut your study time and pass faster!
Click Below To Research the Top 6 Best Certified Internal Auditor (CIA) Exam Review Courses & Online Study Materials of 2018

:
CIA Exam Courses

Gleim CIA




Wiley CIAexcel




Surgent CIA




Gryfin CIA




PRC CIA




IIA CIA




Lambers CIA



RANKINGS
#1
#2
#3
#4
#5
#6
#7
CLASSIFICACIÓ GENERAL
COMPANY
Gleim CIA Comentari
Wiley CIA Comentari
Surgent CIA Review
Gryfina CIA revisió
PRC CIA Review
Sistema d'Aprenentatge de la CIA
Lambers CIA Comentari
PREU
$949

$902

Get Coupon
$375

$319

Mostra Cupó
$499

$399

Mostra CupóMostra Cupó
$427

$357

Mostra CupóMostra Cupó
$495

$396

$895
$1,800+
PRACTICE QUESTIONS
3,000
5,300
2,000+
2,000+
3,700+
N/A
3,100
VIDEO LECTURES
CURS DE REVISIÓ D'ÀUDIO
Sí – $700 Extra
Garantia de reemborsament
ACCÉS IL·LIMITAT
18 Months
12 Months
12 Months
12 Months
18 Months
12 o 24 Months
SERVEI AL CLIENT
Personal Counselor Phone & Assistència per correu electrònic
Telèfon, Correu electrònic
Telèfon, Email and Lead Instructor Support
LLEGIR EL MEU ANÀLISI COMPLET
Llegir ressenya completa
Llegir ressenya completa
Llegir ressenya completa
Llegir ressenya completa
Llegir ressenya completa
Llegir ressenya completa
Llegir ressenya completa
GET STARTED
START NOW
START NOW
START NOW
START NOW
START NOW
START NOW
START NOW
Gleim CIA Comentari (Rank: #1)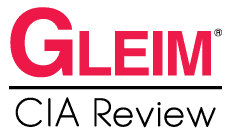 CLASSIFICACIÓ GENERAL: ★★★★★

Course Includes Personal Counselor: If you enroll in Gleim's prep courses, you won't need to pay for a tutor because each student is assigned their very own counselor. Your counselor will help you create a study plan and answer any questions you may have about the CIA exam process or study materials. Contact your counselor via phone or email whenever you need a helping hand.

Gran banc de preguntes: Gleim's online course includes 3,000+ multiple choice questions and students can use the large test bank to create custom practice tests. You can filter practice questions by number and type, or exclude questions you've already answered to make your studying more efficient. Detailed answer explanations are also included.

Disponible en espanyol: Gleim's review course is now also available in Spanish. If you are planning to take the CIA exam in Spanish, it makes sense to practice with Spanish study materials to prepare yourself. Practice questions can be seen in both English and Spanish.

Repàs per l'Examen final: The Exam Rehearsal mode offers students the opportunity to prepare with a computerized test that is virtually identical to the actual CIA exam. Take it at least one week before your actual exam date. Es simula l'entorn de l'examen real mitjançant la inclusió 100 multiple-choice questions that must be completed in 3.5 hores. This is an excellent dress rehearsal for the big day!
Wiley CIA Comentari (Rank: #2)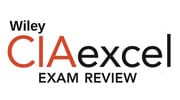 CLASSIFICACIÓ GENERAL: ★★★★★

Aplicació per a mòbils: Wiley is one of the few companies in this group that offers a mobile app to make studying on-the-go more convenient for clients with access to an iPhone or iPad. Students can create note cards to help them memorize of essential concepts, bookmark specific sections, search by keyword, wherever they are and whenever they have time.

Huge Test Bank: The Wiley CIA Test Bank includes more than 5,300 preguntes i respostes en total per a les tres parts de l'examen. Utilitzar el banc de proves per a crear il·limitada, personalitzat proves de la pràctica i el seguiment del seu progrés i acompliment. Vostè pot inscriure per rebre 24 hores de connexió, accés il·limitat al Banc de prova per provar per tu mateix.

No hi ha vídeo conferències o instrucció en viu: Aquest curs en línia no inclou conferències o accés als instructors per a estudiants que necessiten ajuda addicional o explicacions més detallades. Students will have to cover the material in the textbooks and complete the practice questions on their own and rely on the answers that are provided to clarify any problems or questions.

No App for Android: Android users are out of luck if they want the convenience of studying from their tablet or phone with a dedicated app, because the mobile app is only available for iOS devices.
Surgent CIA Review (Rank: #3)

CLASSIFICACIÓ GENERAL: ★★★★★

A.S.A.P. Technology: Surgent uses their best in class technology to effectively craft customized practice tests for each student that help to familiarize them with aspects of the exam they may struggle with to help you pass faster.

Study Planner: This tool integrated into your dashboard helps you determine exactly how much time you'll need to spend preparing to ace the CIA Exam with no surprises.

Your Daily Surge: This helpful feature can be thought of as your homebase and includes your daily CIA study material lineup, made up of Q&A and reading material.

No hi ha conferències d'àudio o vídeo: Unfortunately, Surgent includes no audio or video lectures in their CIA prep program. For those who aren't satisfied with practice tests and downloadable textbooks, this could be a dealbreaker.
Gryfina CIA revisió (Rank: #4)

CLASSIFICACIÓ GENERAL: ★★★★★

Adaptive Learning: Gryfin offers an adaptive program that automatically adjusts to make sure you focus on key strengthening opportunities by testing you with more questions in areas you can grow the most.

Baix cost: Gryfin offers an affordable solution to your test review needs. The price is coupled with a pass guarantee and email support, which makes this package an even better deal.

100% garantia passi: Gryfin offers a unique pass or refund guarantee. In addition to the pass guarantee, if your subscription runs out while you're studying, you can re-purchase the course at a 50% discount.

No hi ha classes en vídeo: Gryfin CIA revisió s'ofereix en línia només i no té vídeo conferències. Des que la companyia creu en l'aprenentatge adaptatiu, Gryfin li proporciona material de, posa a prova el seu coneixement sobre aquest material, i després li guia de tornada als temes que necessiten més treball.
Powers Resources CIA Review (Rank: #5)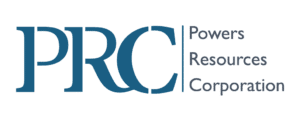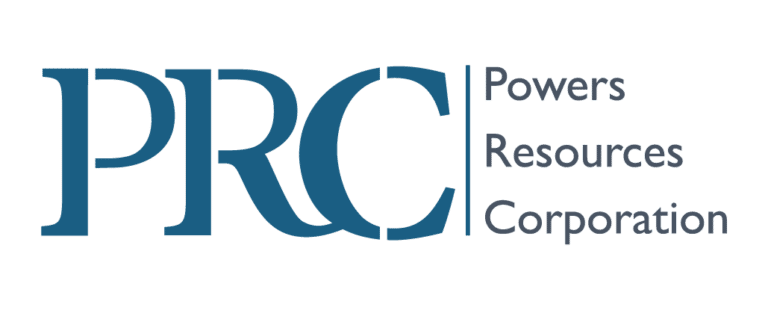 CLASSIFICACIÓ GENERAL: ★★★★★

Preguntes de pràctica:
PRC provides you with more than 3,700 multiple choice practice questions AND explanations to why each answer is either correct or incorrect. You will be able to write notes and compile new test sessions with your marked, incorrect, or unattempted questions.

flashcards:
Instead of having to pay extra for flashcards, PRC includes over 2,800 e-flashcards. You will be able to organize them by high, medium, and/or low priority. And, there's space for you to keep notes!

Mock Exams:
At the end of every CIA Part, you will have two mock exams where you can practice all you've learned in a way that mimics the real CIA exam. This is essential when you are conducting your final review and want to practice your understanding in a real CIA exam layout and functionality.

No Video Lectures:

PRC does not have any video lectures. You must read the textbook in order to review the material, which is not ideal for visual learners.
IIA Sistema d'Aprenentatge de la CIA (Rank: #6)

CLASSIFICACIÓ GENERAL: ★★★★★

Flexible Program: One of the perks of this program is the long access period. L'auto-estudi complet kit inclou dos anys complets d'accés al curs i tots els materials d'estudi per a cadascuna de les 3 parts de l'examen CIA. Això vol dir que pot dividir el material i portar un temps en la preparació per a cada part de l'examen al seu propi ritme.

Eines d'estudi en línia: eines interactives en línia ajuden els estudiants a determinar el que haurien d'estar estudiant. Un pre-prova de diagnòstic permet als estudiants a identificar les fortaleses i debilitats i la característica SmartStudy es poden utilitzar per crear un pla individual d'estudi. The quizzes at the end of each chapter and post-tests show how much information you've memorized and what you should spend more time reviewing.

Expensive: The CIA Learning System is one of the more costly courses on the market, and you just don't get that much for your money. The lack of more advanced features that are included in most competitors' courses makes it difficult to justify the $875 price tag.

Limited Demo and Poor Analytics: Although there is a free demo, you won't get access to all parts of the course. You can take a short, guided tour of the site and its features and get a glimpse of and example textbook chapter. Feedback on your performance and progress is also limited, although there are some online diagnostic tools that help you identify your strongest and weakest subjects.
Lambers CIA Comentari (Rank: #7)

CLASSIFICACIÓ GENERAL: ★★★★★

DVD Lectures: Lambers CIA review is one of the only courses that includes training videos for all 3 parts de l'examen. These are available as a video series or as downloadable iPod DVD lessons. Each lesson is taught by an experienced instructor and takes about 60 minutes. Watch as hundreds of problems are solved step by step, and review recordings as often as you need to understand the concepts.

Audio Review: Lambers caters to audio-visual learners by offering an audio course in addition to DVD lectures, preguntes de pràctica, i proves de la pràctica. Lambers Audio Courseware serves as a study supplement. Aquesta opció curs inclou CD per a descàrrega en l'equip que pot ser sincronitzat amb els iPods o reproductors portàtils MP3.

Preu: Aquest és un curs molt car. El pagament s'efectua $1,800 només per als DVDs i el Programari Test Prep (inclou materials d'estudi per a les tres parts de l'examen). Cada característica addicional té un preu per separat, el que significa que haurà de gastar més de $2,500 per accedir a totes les opcions de cursos.

Tecnologia obsoleta i Lloc: Informació sobre el lloc web Lambers és antiquat i el tauler d'instruments suposat òbviament no ha estat redissenyada en molts anys. If you don't care about using the latest technology, the course pages are functional, but some students may wonder how often the materials and curriculum are updated given the old-fashioned feel of the site, dvds, and audio.
Summary
Reviewer
Review Date
Reviewed Item
Millors Cursos CIA Review
Author Rating